Teasers have started to appear for the second season of Chapter 2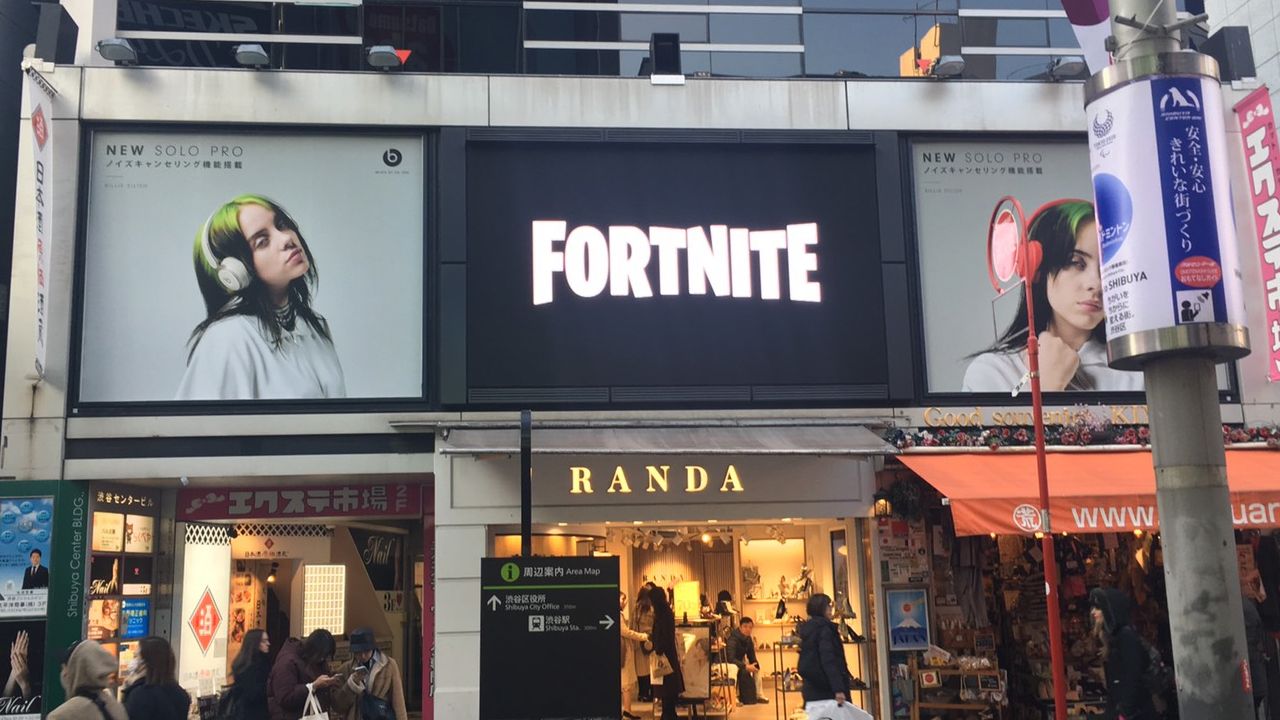 After many months of virtually nothing happening in Fortnite, the first teaser for Season 2 has finally appeared in the form of a voice message.
In metro stations in São Paulo, a sign has been found which displays a phone number. When called, the following message is played:
"Yes sir"
"The agents were called"
"Card to access the vault acquired"
Obviously we don't know what the message means exactly or how it relates to Season 2, but with only four days to go until the launch, we'll be finding out pretty soon.
The gold hand print seen on the screen may have some relation to the gold objects that have been appearing in the center of the map, along with the datamined Oro outfit, but this still doesn't give us much of a hint.
Less excitingly, plain Fortnite advertisements have popped up in Tokyo, Japan (pictured below) and Paris, France, but again, we don't know what this means or whether these cities were picked specifically for some reason.
We'll keep you updated as more information is found, stay tuned!
Update: A U.S. phone number has now been discovered in San Francisco: