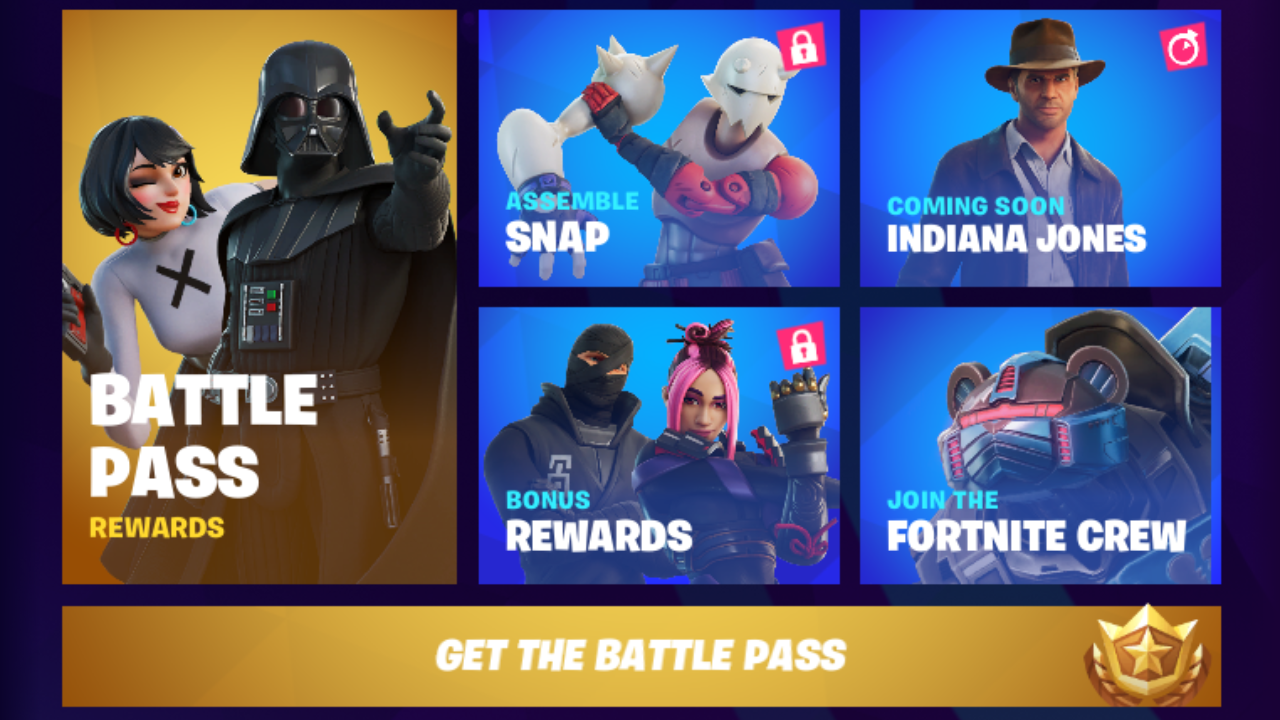 Update (26/05/2022): The Battle Pass image is confirmed to be real thanks to Fortnite's reveal of the Collision event, which features the new Mech robot seen in the leak.
---
Original article:
An anonymous 4chan user has shared an image of what appears to be the upcoming Chapter 3, Season 3 Battle Pass in-game.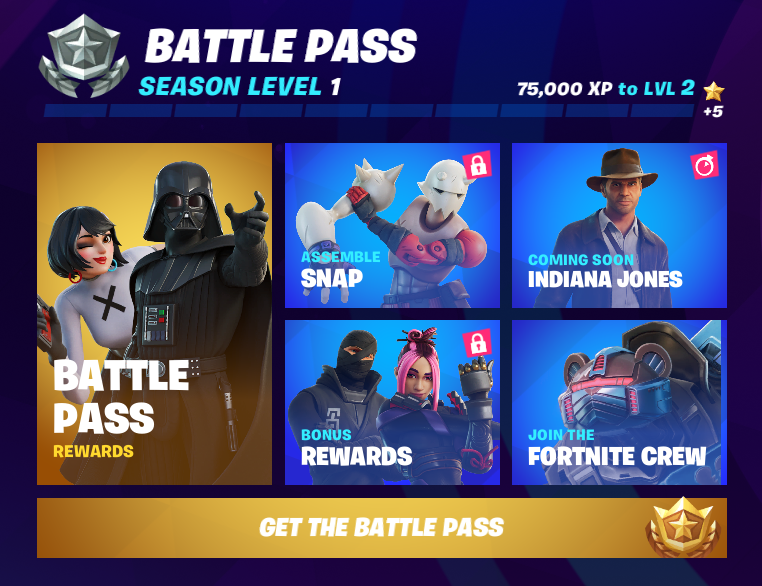 Although it's currently unconfirmed if the image is real, the high, official-looking quality of each Outfit render has lead many to believe that this is our first look at the new Battle Pass and Crew Pack. The image reveals that both Darth Vader and Indiana Jones will be available in the Battle Pass, alongside a number of original Fortnite characters - including three that have been leaked previously. Interestingly, it appears the Battle Pass will include a unique Outfit named 'Snap' that allows players to replace its parts. From what we can see in the character's render, the arms, head, legs and torso all appear to be customised, as suggested by their mismatched designs.
The leaked image also gives us our first look at the character that will be featured in June's Crew Pack. The redesigned Mecha Team Leader Outfit is expected to make an appearance during the upcoming Season 2 live event, which is set to take place next week, although a date has still not been announced. Despite the image for this Outfit being incorrectly sized, it's worth noting that it's likely a placeholder until a full render can be added, hence the cropped line.
Indiana Jones, who will join Darth Vader to become a duo of Lucasfilm characters in the Battle Pass, appears to be the "secret skin" for Season 3. Although not very secret, the character and its matching set will remain locked until around week six, when they become available through Quests.
It's possible the Battle Pass and Crew Pack leak could be fake, although this is unlikely. We'll keep you updated.
---
In other news, Fortnite has teased a new event Bundle.
Follow us on Twitter (@FortniteBR) and Instagram (@FortniteBR) to keep up with the latest Fortnite news, leaks and more.