Fortnite Chapter 2, Season 2 - First teaser revealed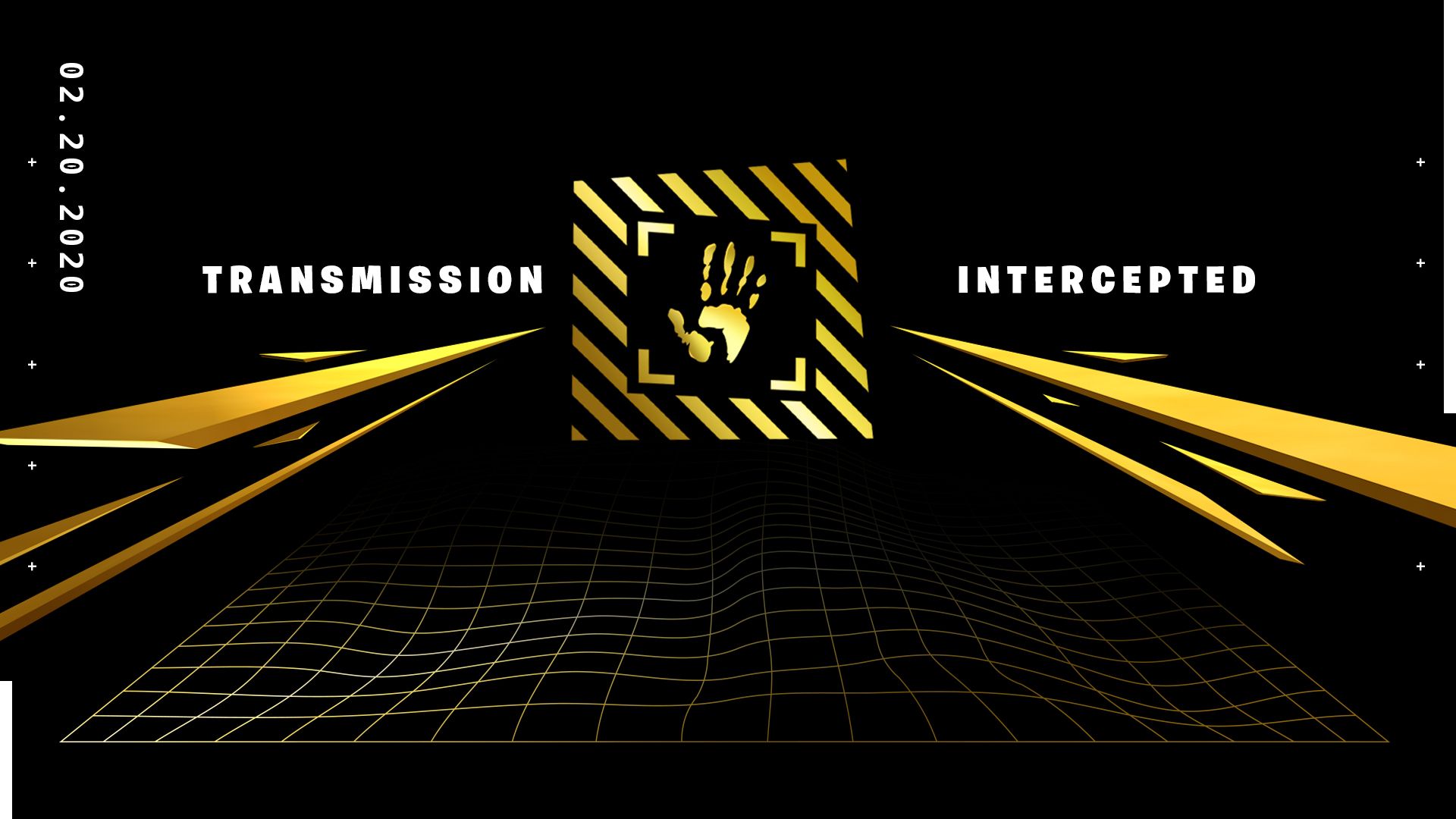 Update: We've created a post to compile all hints & teasers for the upcoming season, click here to check it out. This post will no longer be updated.
---
Fortnite has finally broken their social media silence on the upcoming Season 2 launch with a teaser image over on Twitter.
It features the same 'Transmission Intercepted' text that was spotted on posters in real life locations, along with the familiar black/gold theme. Unfortunately, this doesn't give us much more information to go off.
Got any ideas? Let us know on Twitter @FortniteBR.
Update: A second teaser has been posted!
Fortnite Chapter 2, Season 2 is expected to launch this Thursday, February 20th with downtime typically starting at 4am ET/9am UTC.