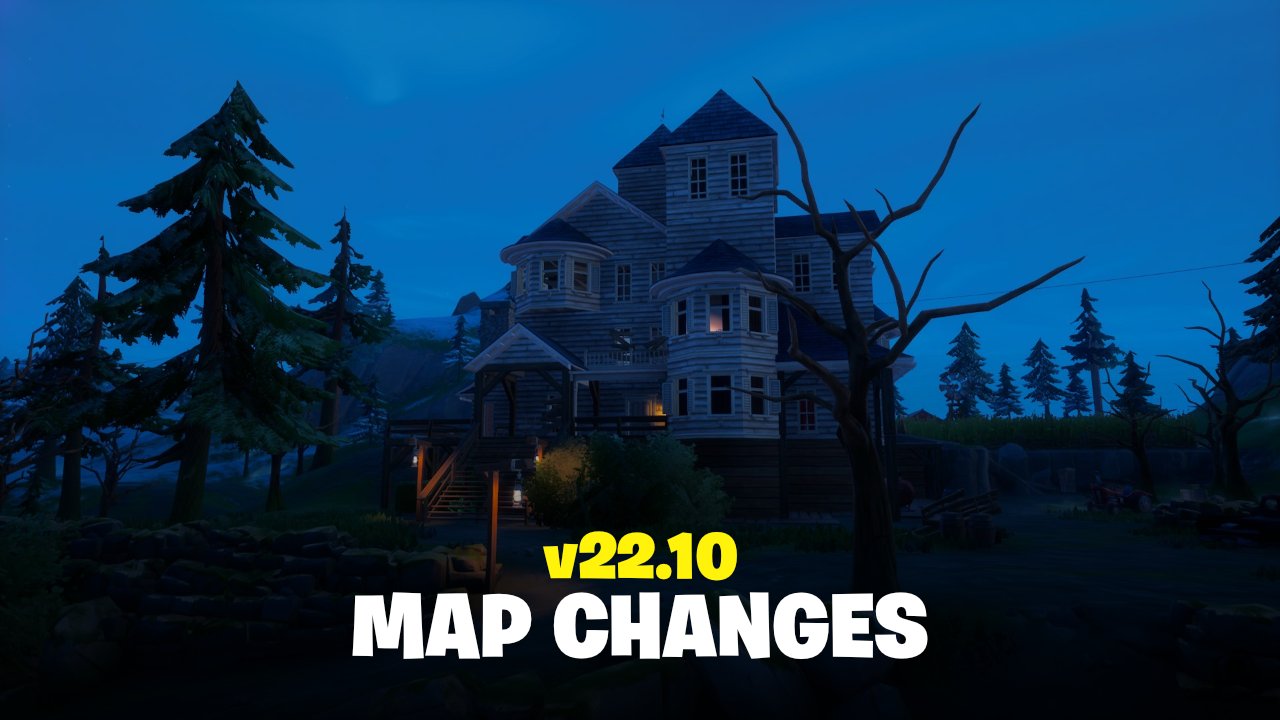 The first major update of Chapter 3 Season 4 has arrived with a number of changes to the Fortnite Island.
The following map changes have kindly been provided by FNAssist - check them out!
Sleepy Sound
Sleepy Sound is now preparing to be lifted off the ground to avoid the spreading Chrome. Cranes are now attached to most buildings.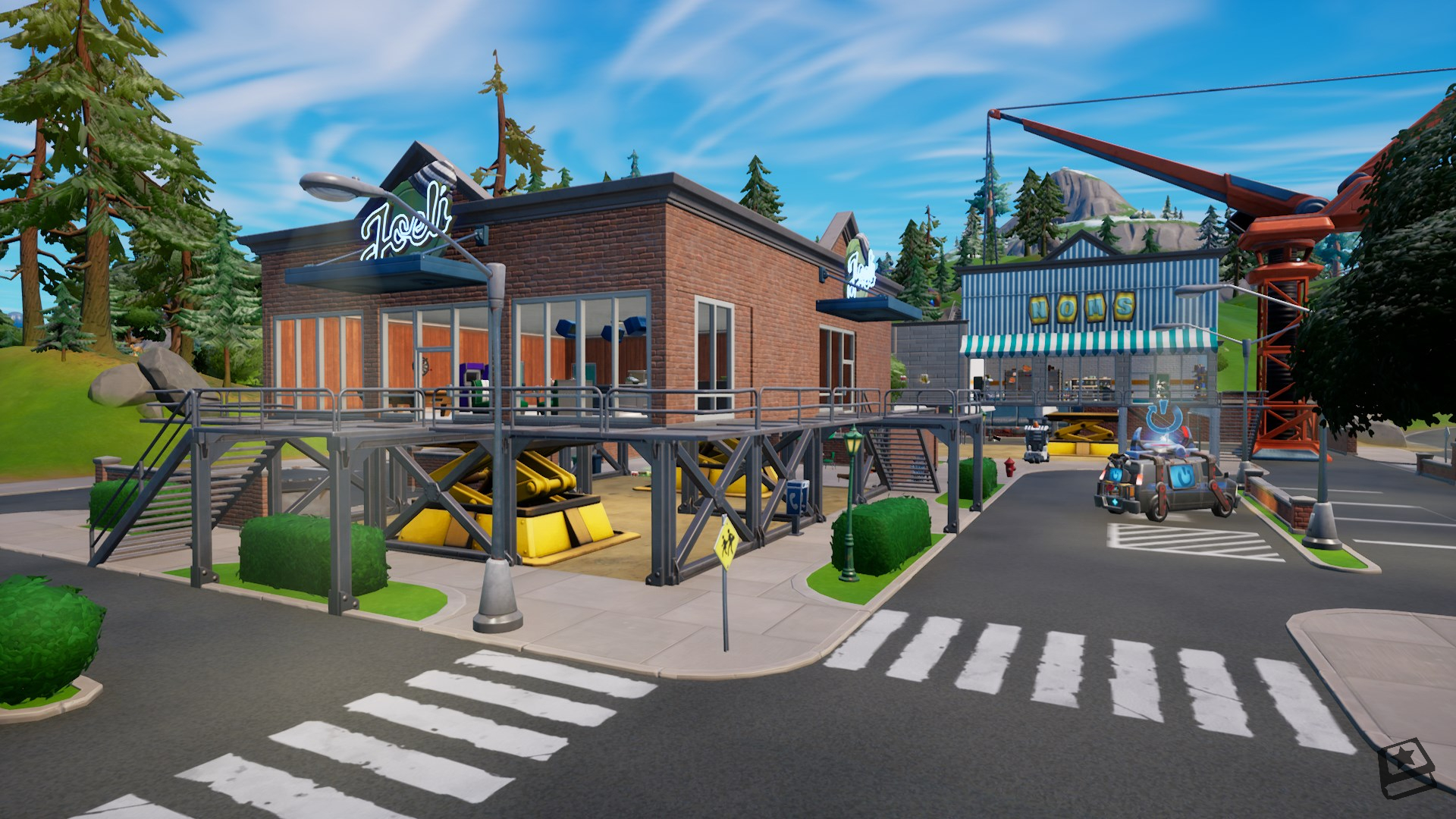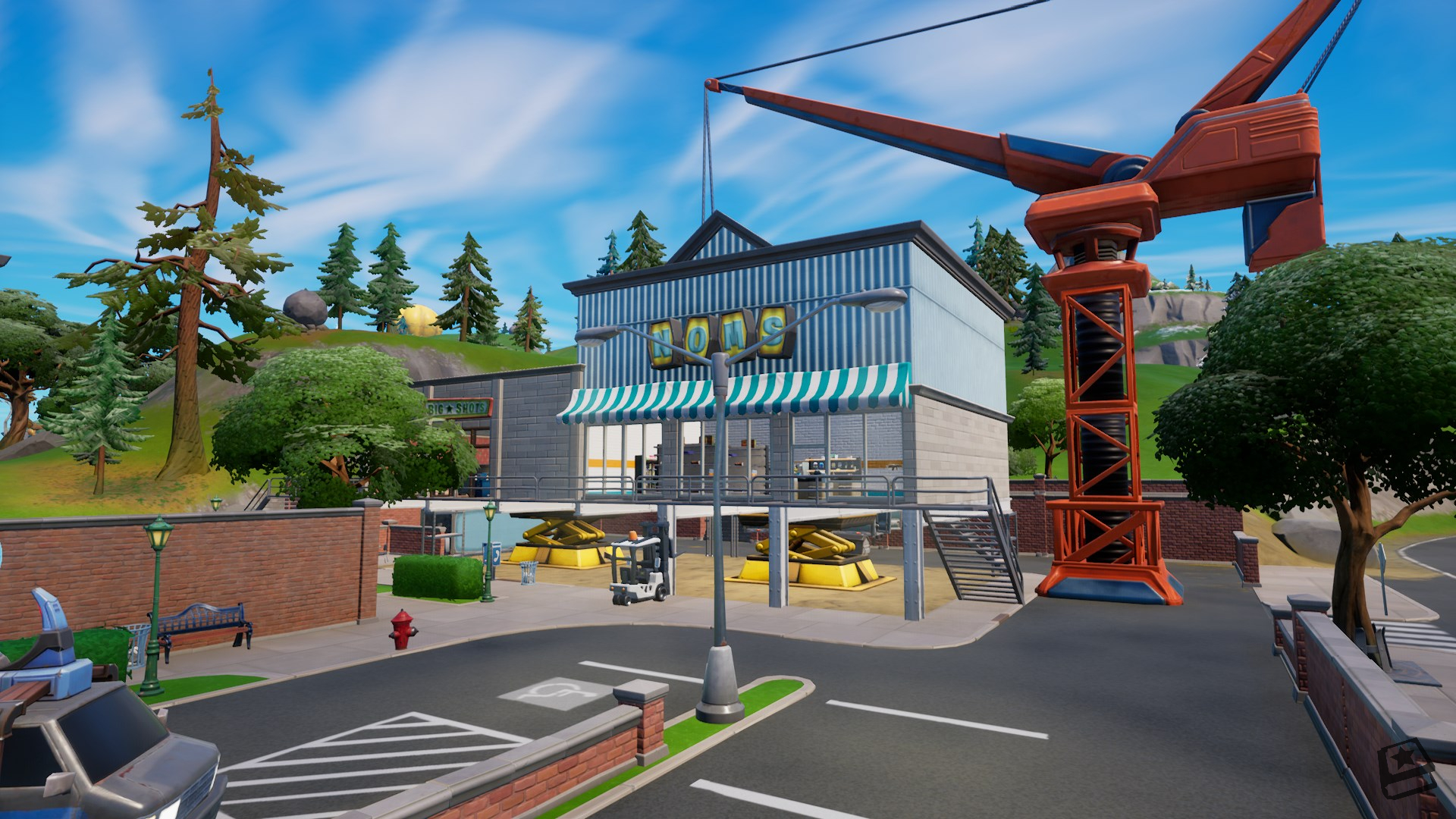 Grim Gables
Shifty Shafts has been replaced by the new Grim Gables POI. It's a smaller location featuring a house, graveyard and corn maze.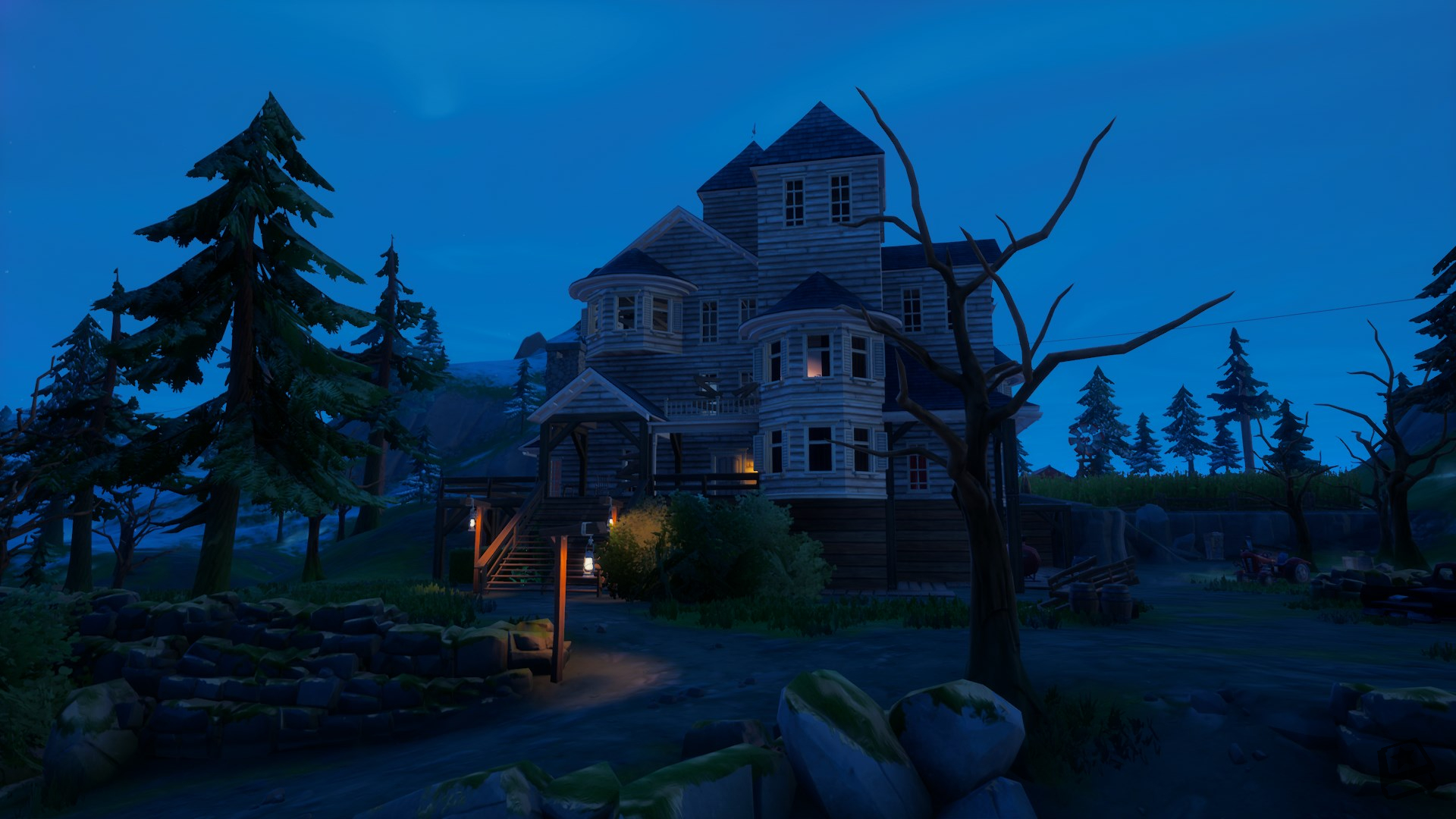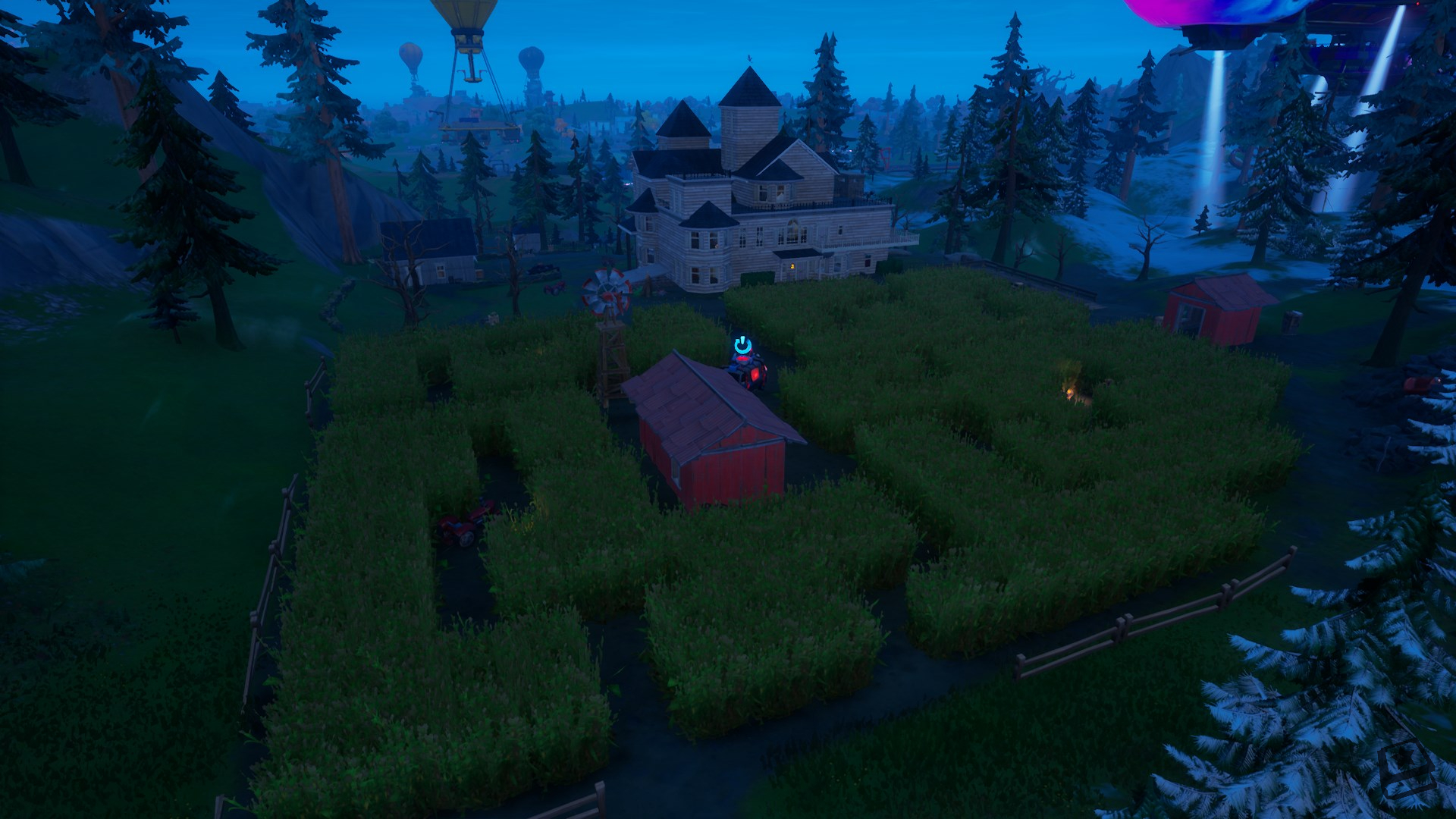 Lofty Lighthouse
Like Sleepy Sound, Lofty Lighthouse has also been raised off the ground to avoid the Chrome.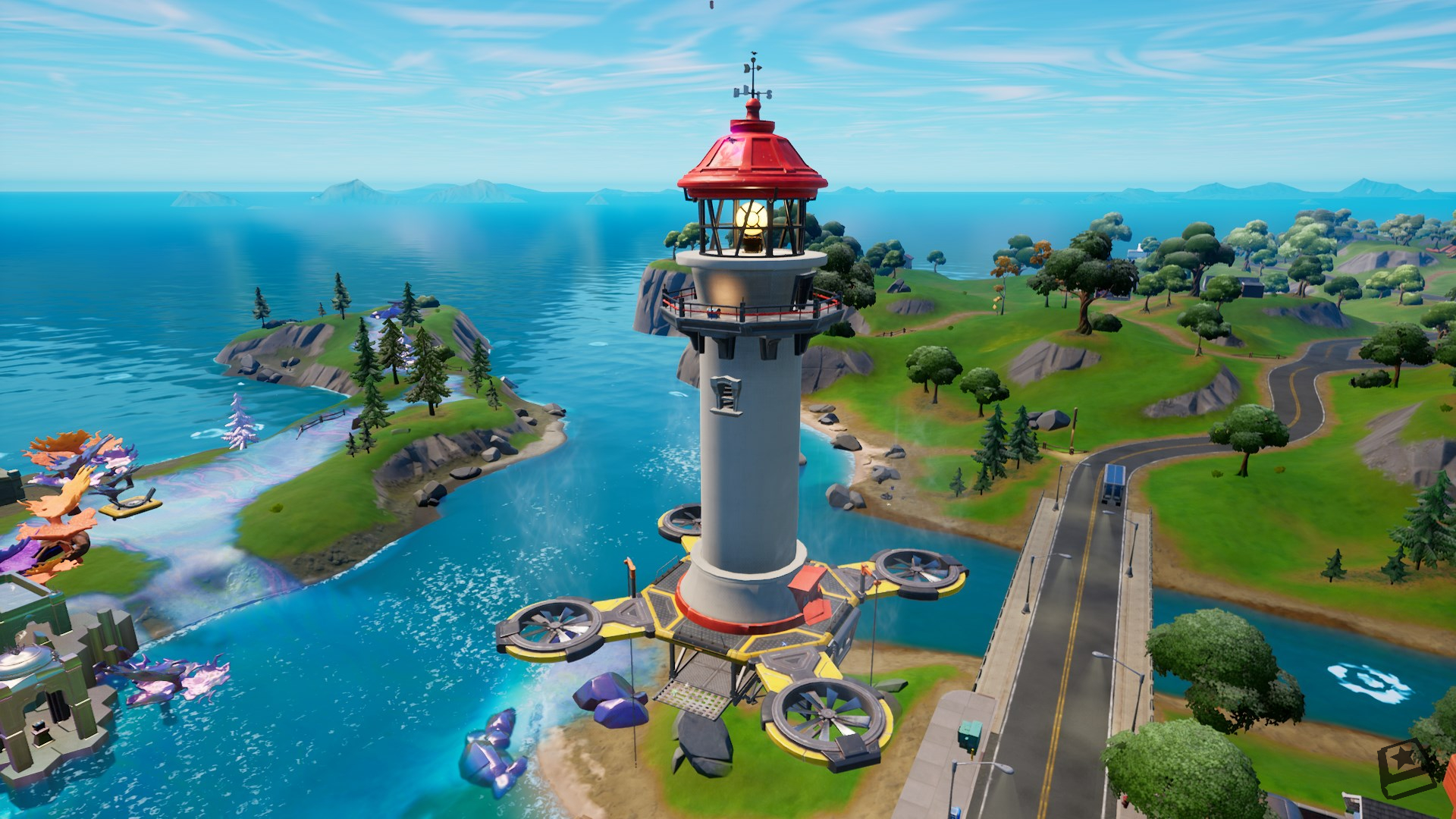 The Flairship
After reappearing on the Island at the start of Season 4, the rebranded IO Blimp has moved east towards Grim Gables.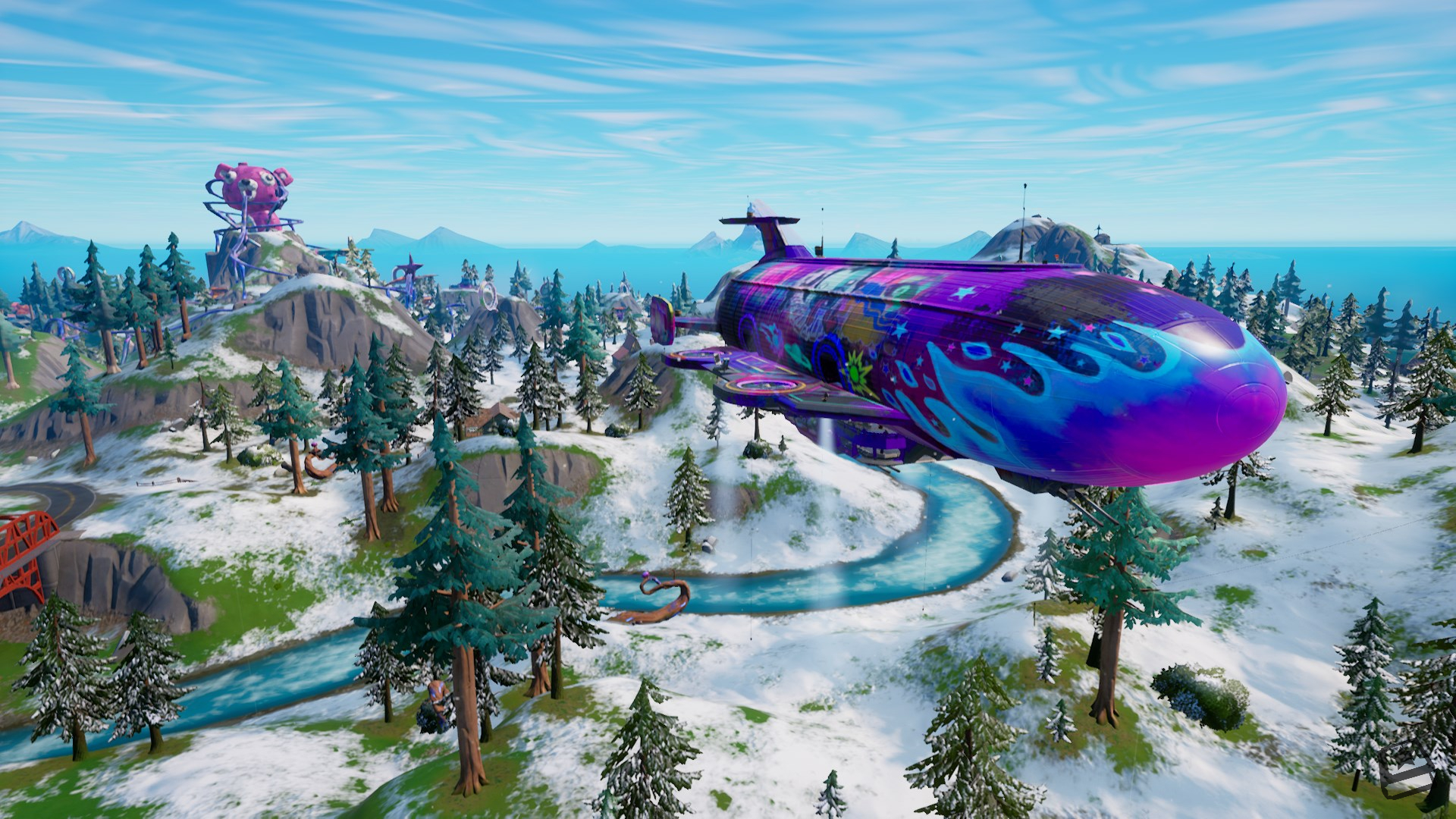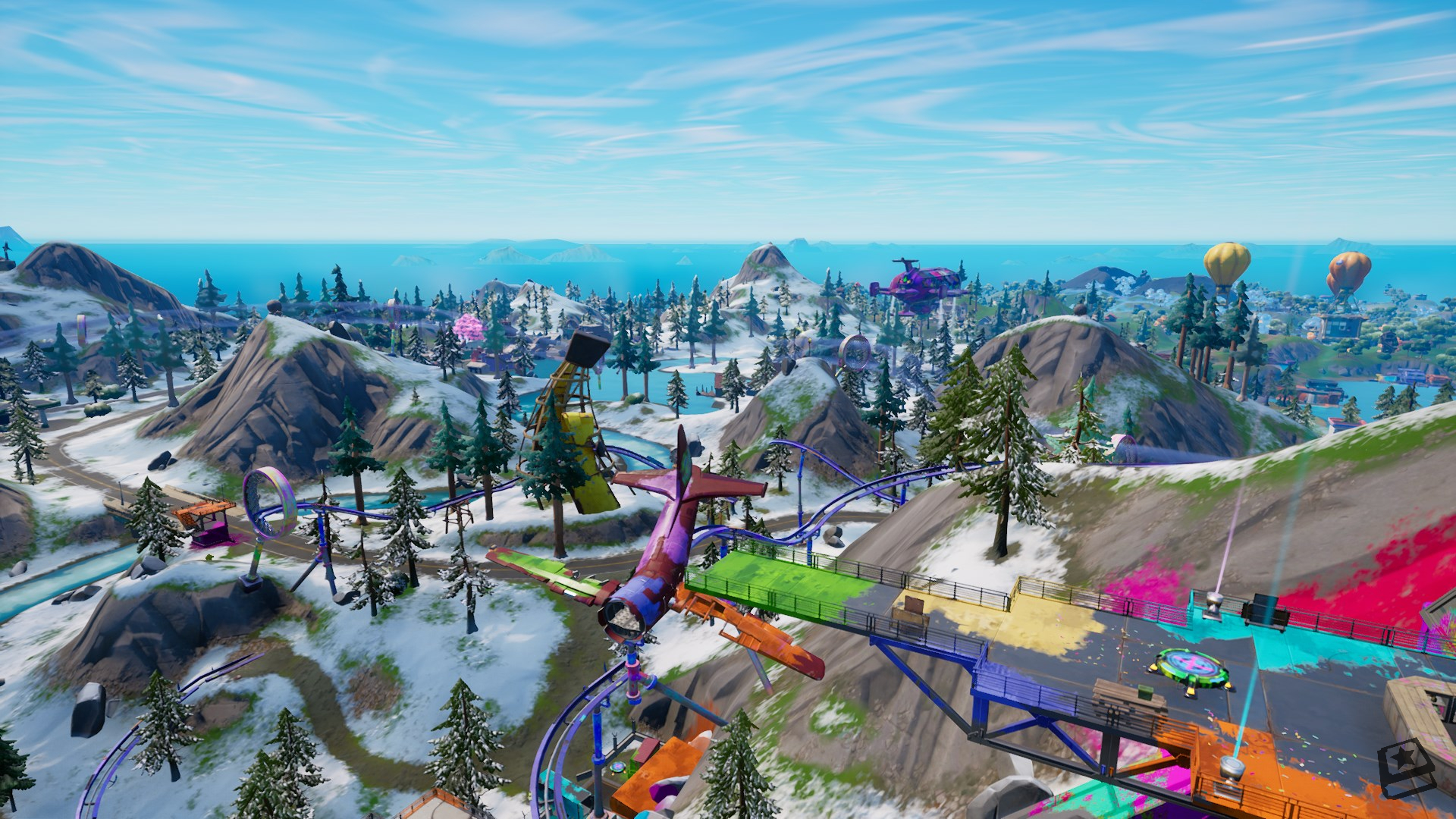 Reality Tree
The Chrome around the Reality Tree has spread even more and can now be seen rising out of the water in the form of tall columns.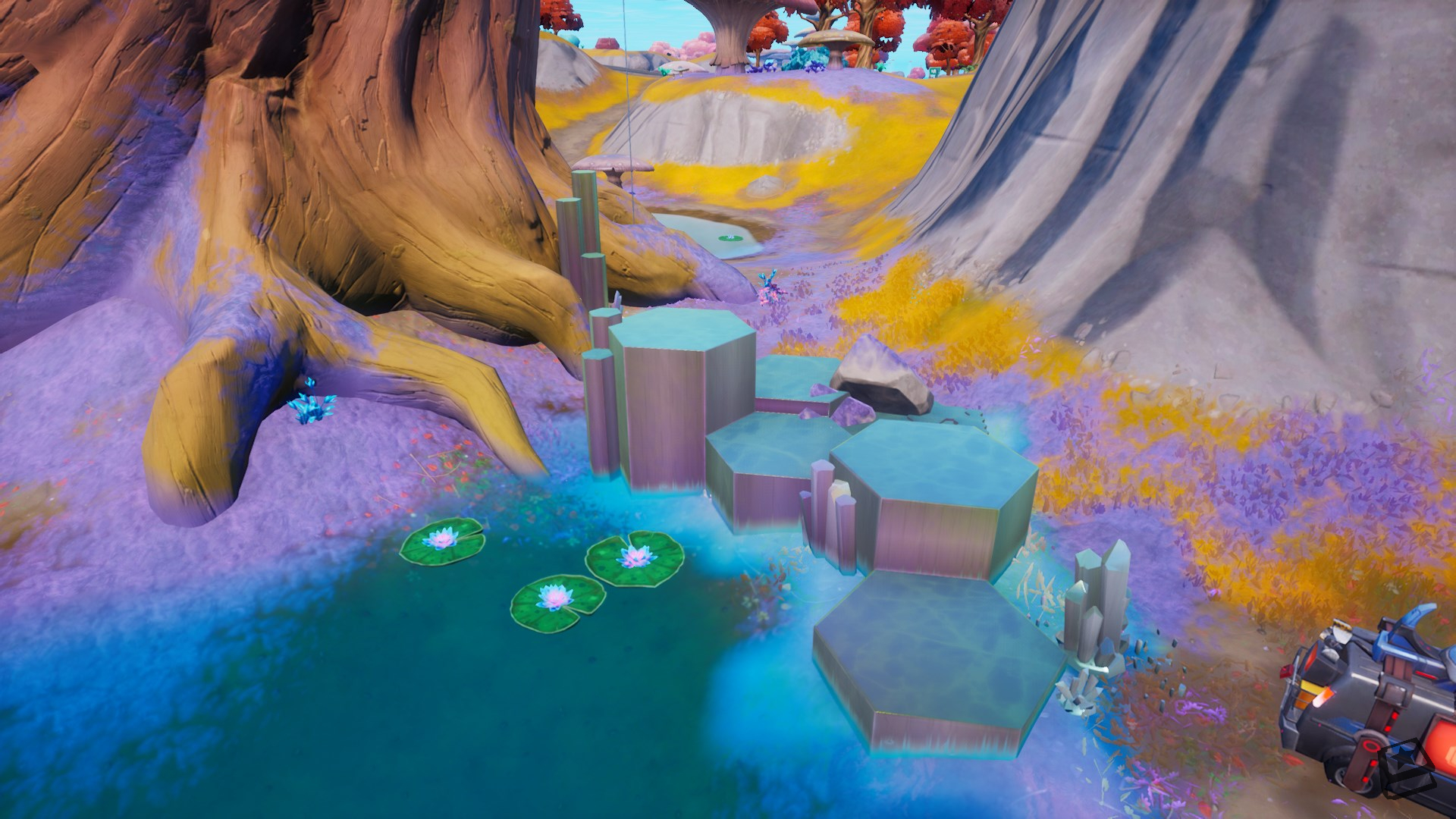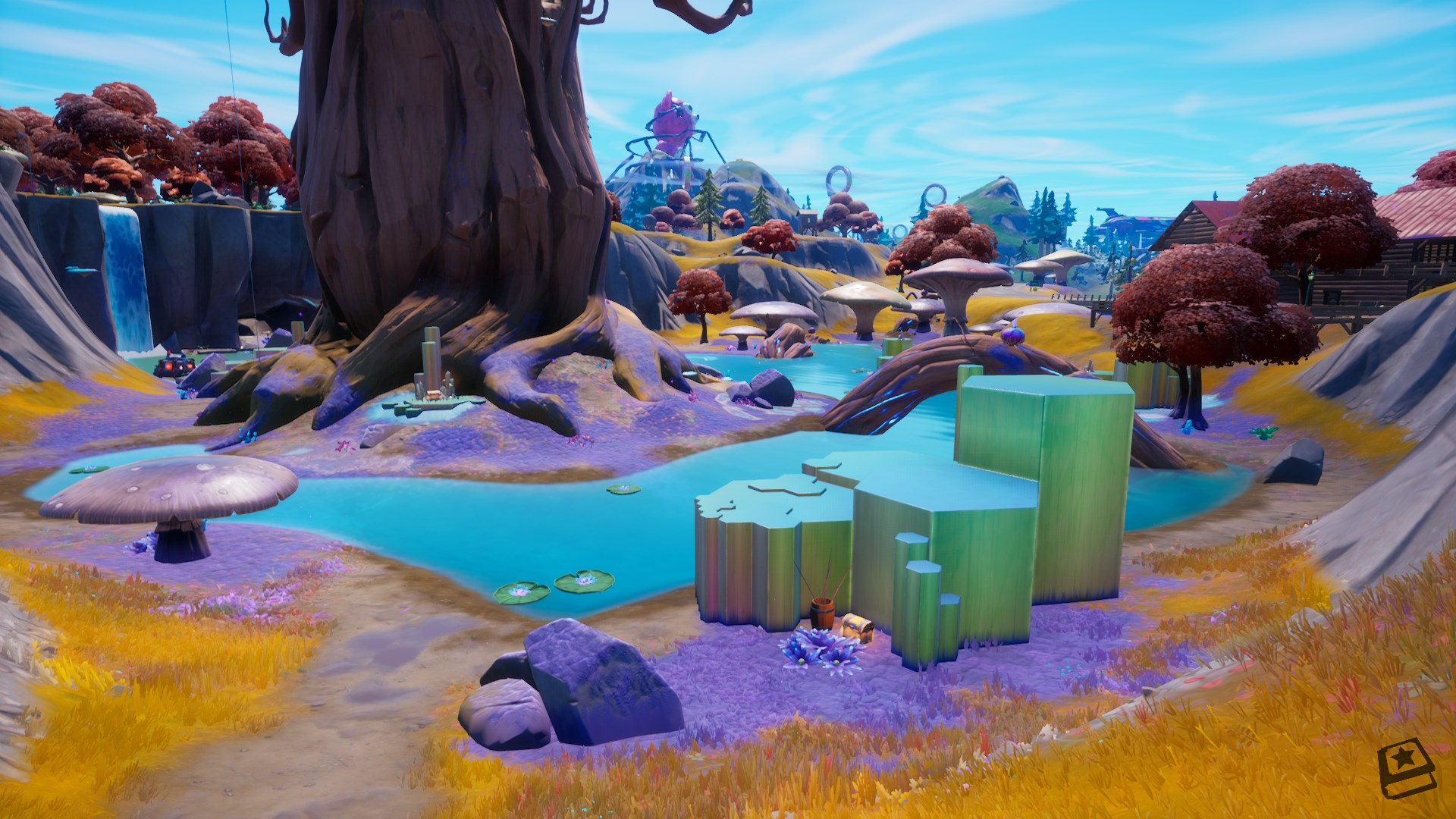 The Driftwood
As was leaked two weeks ago, The Driftwood pirate ship has now begun floating around the Island. It can currently be found on the south side of the map.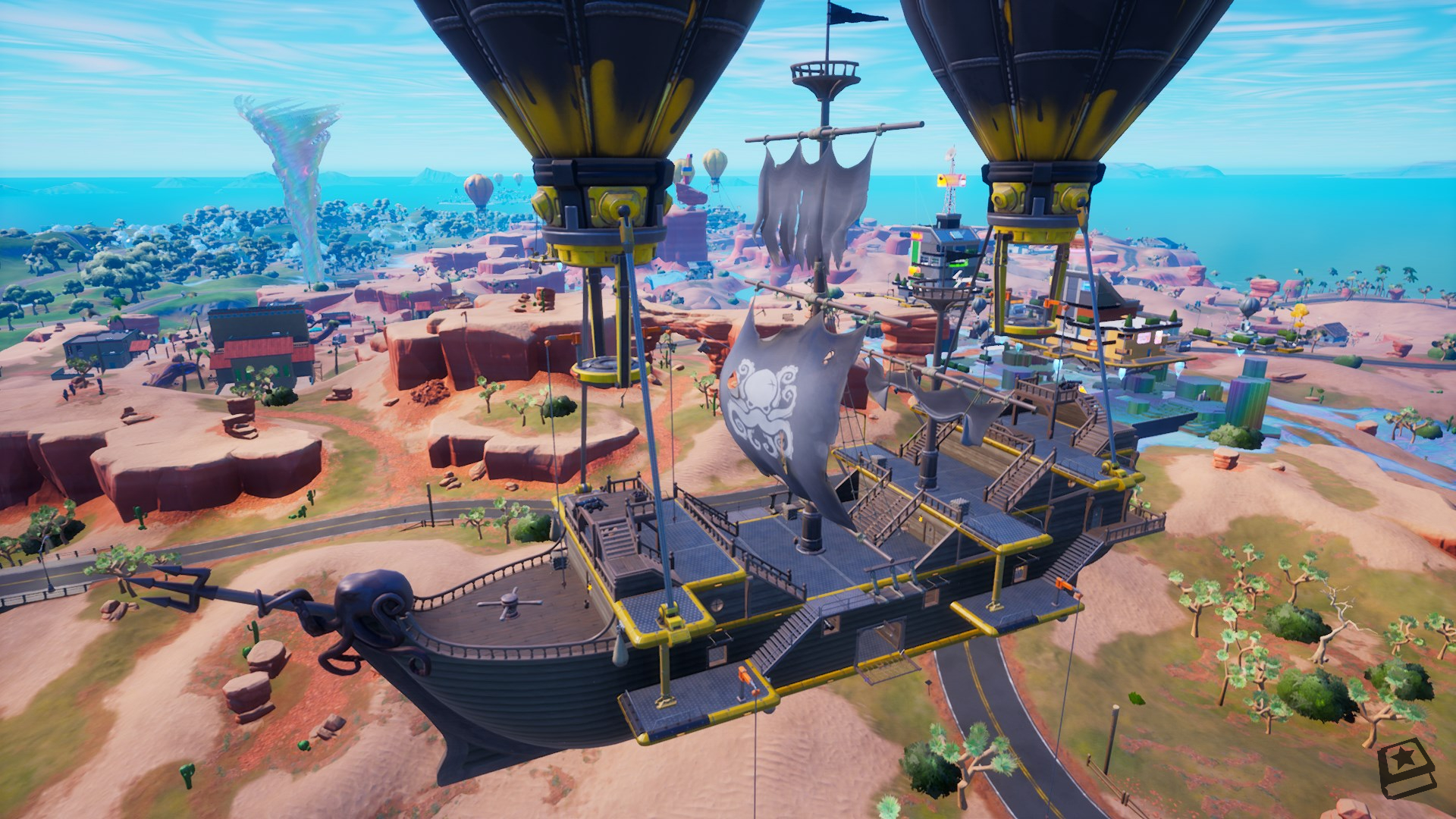 Lustrous Lagoon
Lustrous Lagoon has been consumed by even more Chrome.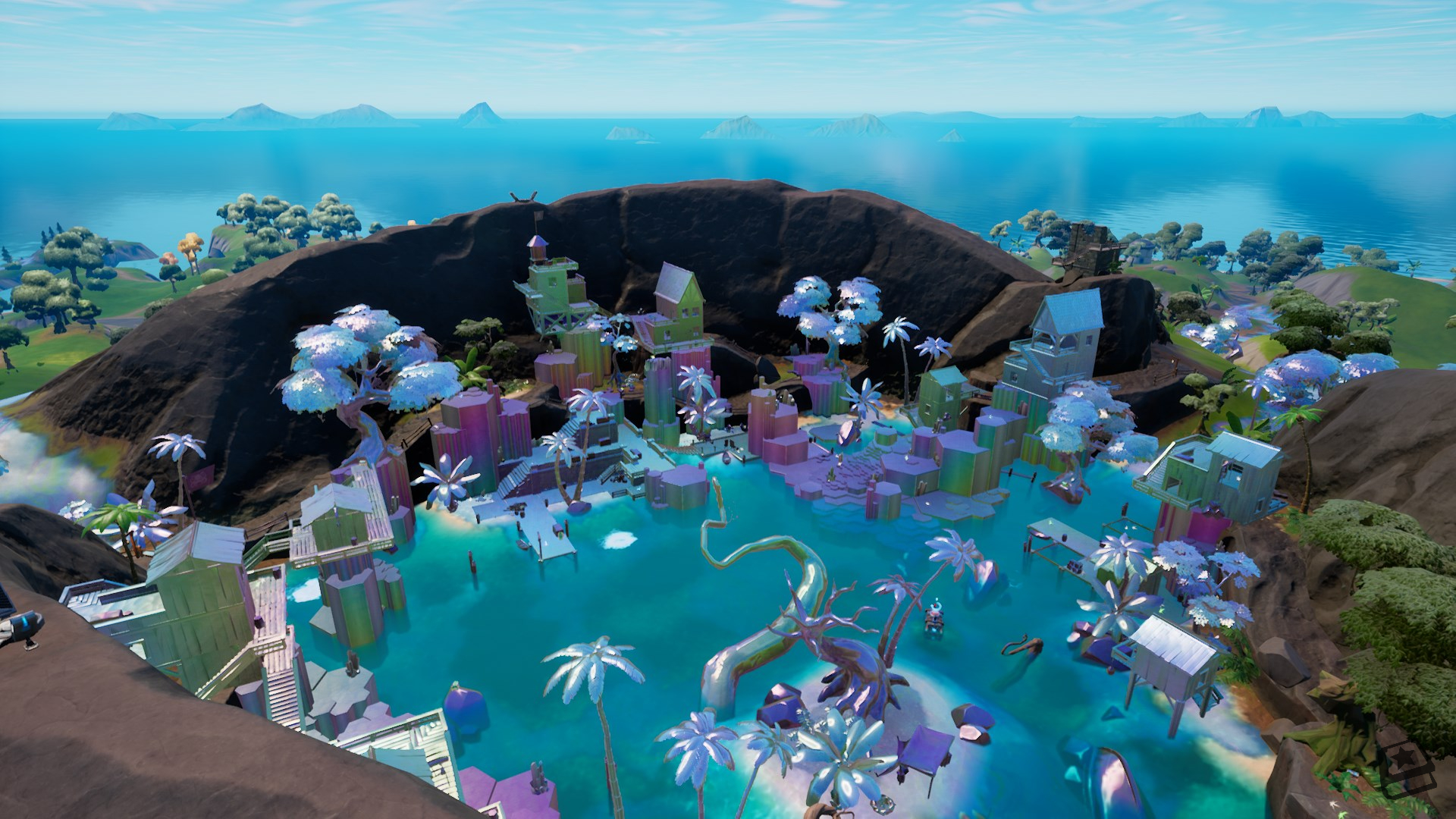 Chrome Crossroads
Coney Crossroads couldn't be saved from the Chrome in time, resulting in the POI being turned into Chrome Crossroads.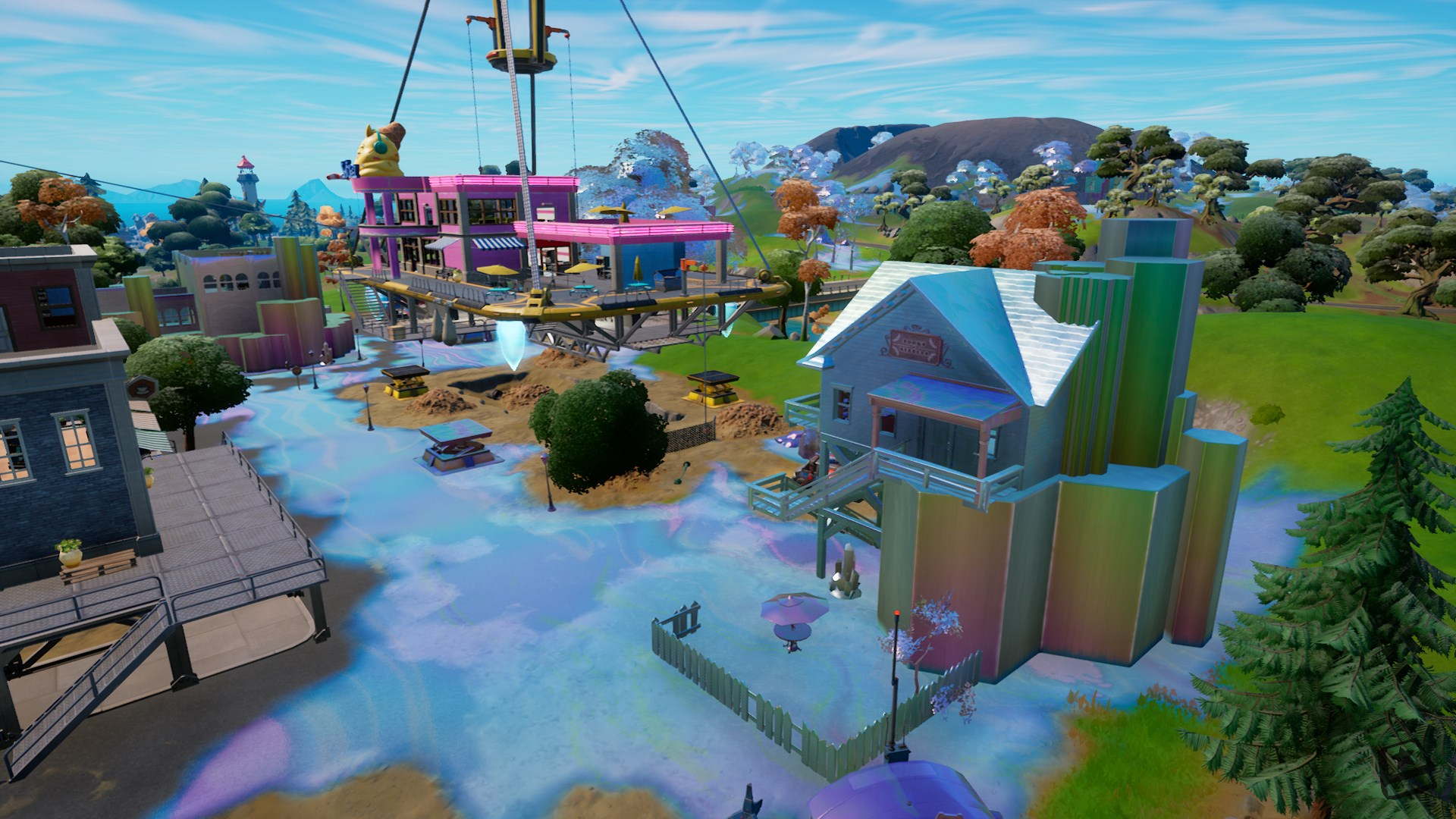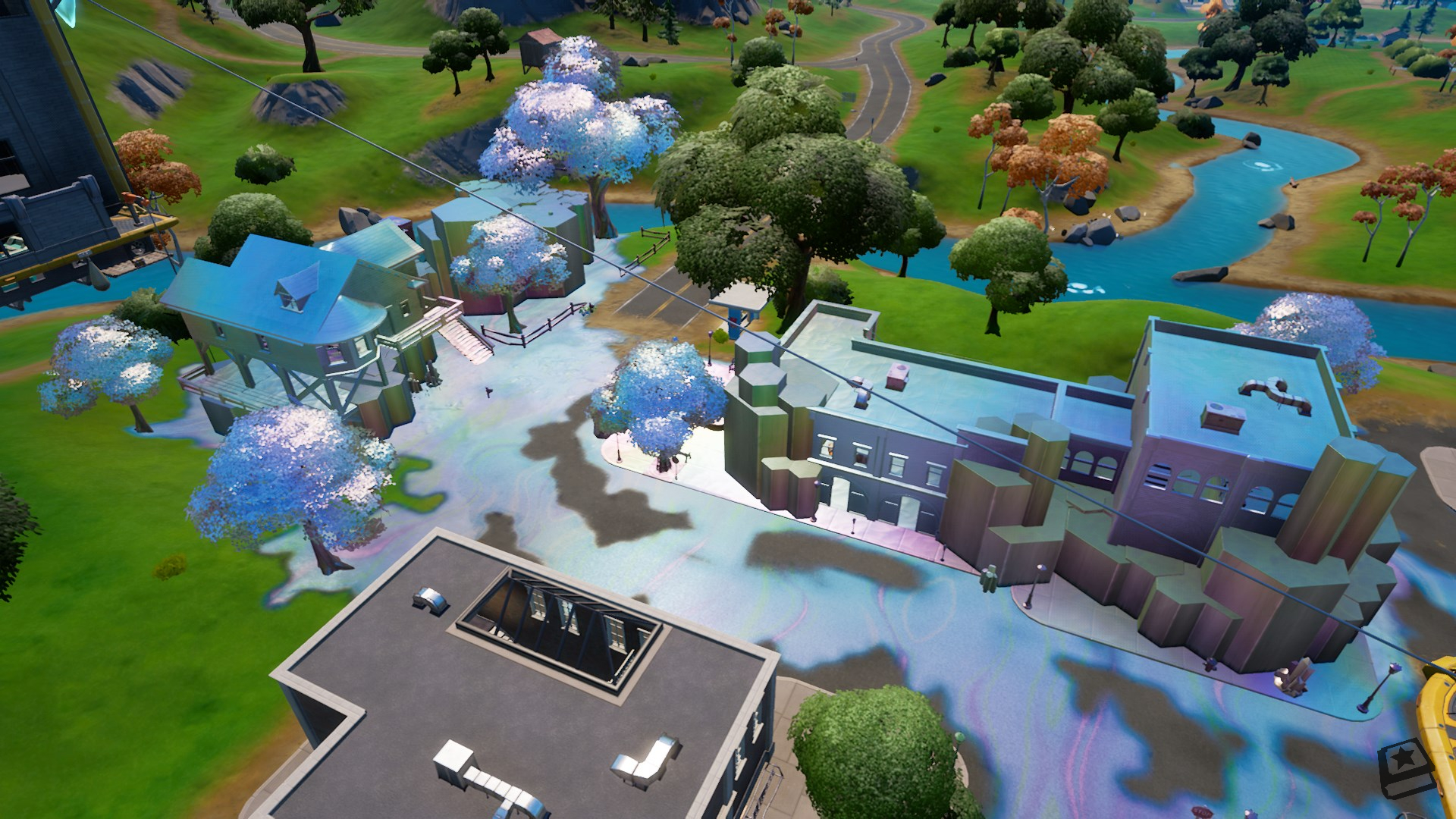 No Sweat Insurance
The No Sweat Insurance building from Tilted Towers has been lifted into the sky by a balloon and is now floating next to Chrome Crossroads.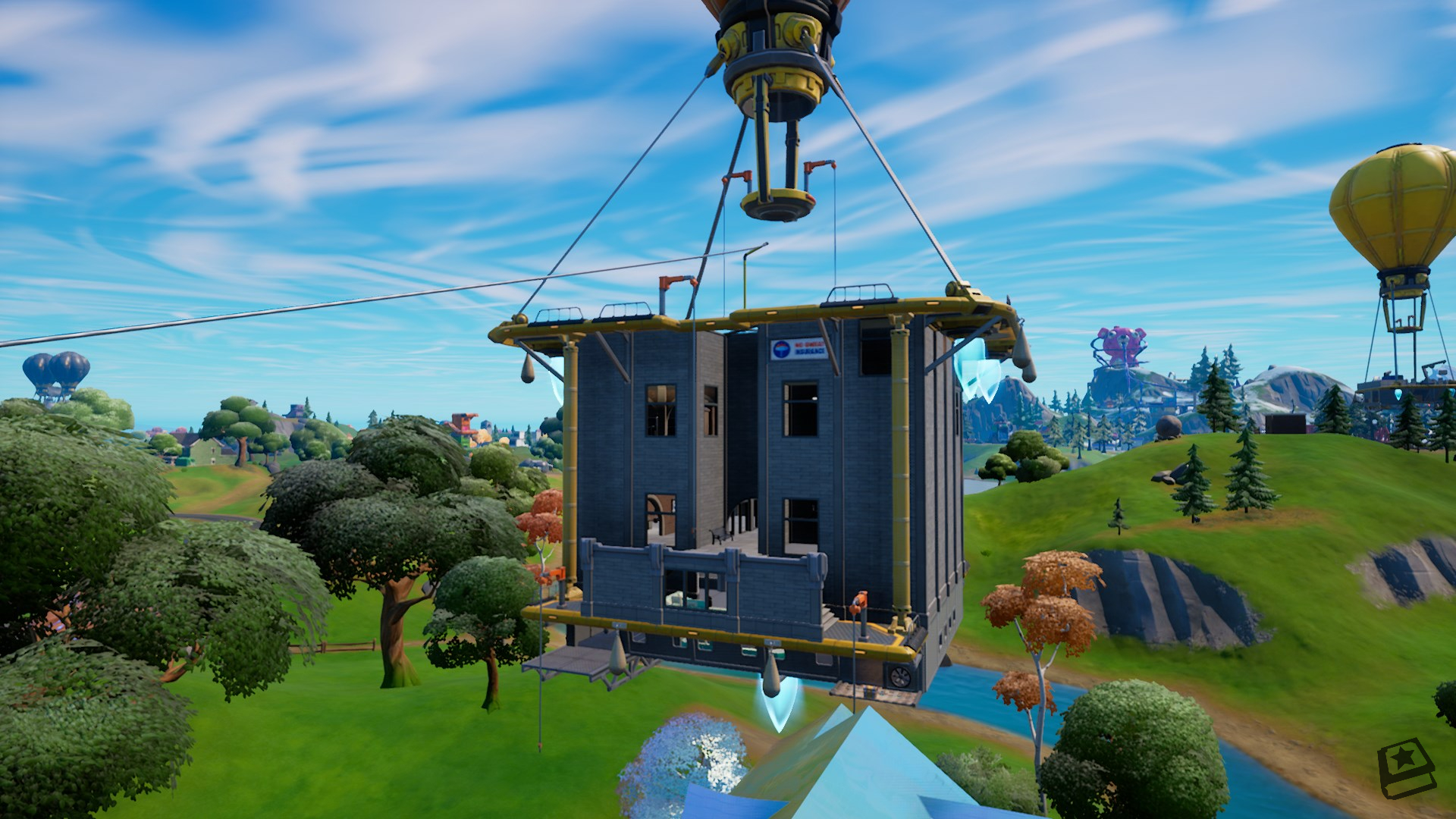 The upcoming v22.20 update is expected to introduce more major map changes to the Fortnite Island as the story of Season 4 progresses. We'll keep you updated.
Be sure to check out FNAssist, who kindly provided all the map changes seen above.
---
In other news, the new Cobra DMR weapon is now in-game. Click here to read the full Patch Notes for v22.10.
Follow us on Twitter (@FortniteBR) and Instagram (@FortniteBR) to keep up with the latest Fortnite news, leaks and more.