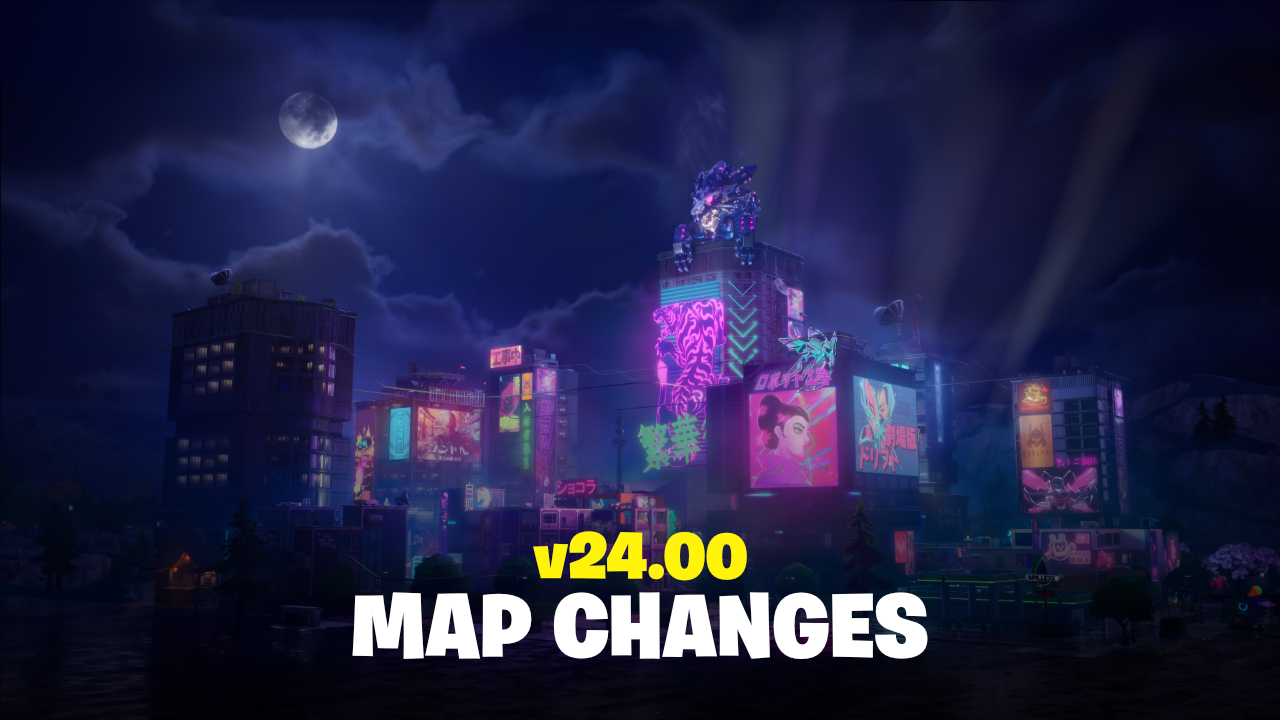 The Chapter 4 Season 2 update has arrived and with it a number of changes to the Fortnite Island have been discovered, including four new named locations.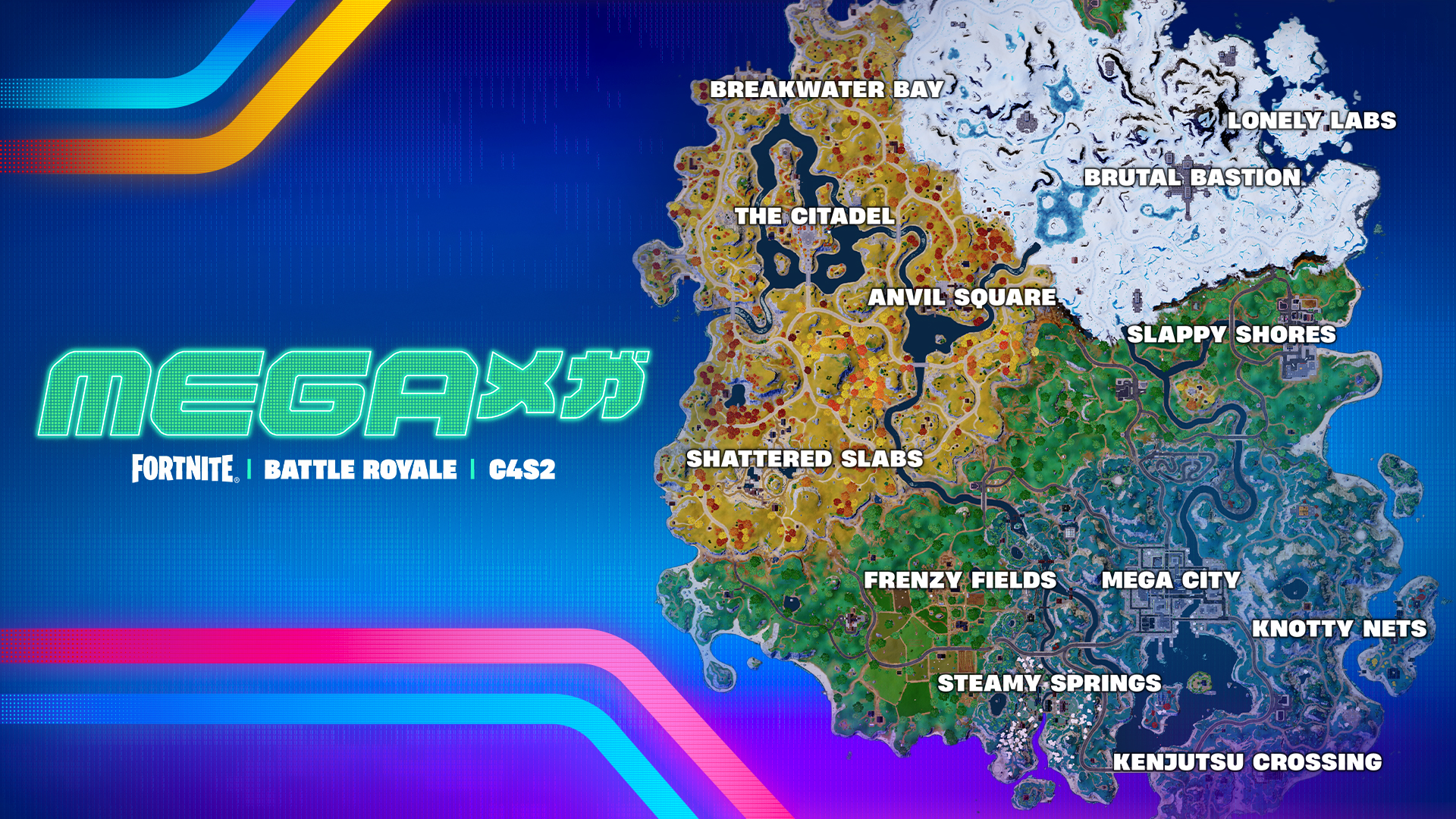 MEGA City
MEGA City has arrived, bringing tall skyscrapers and dancing holograms to the Fortnite Island. Running all over the POI, Grind Rails allow players to quickly travel across the city.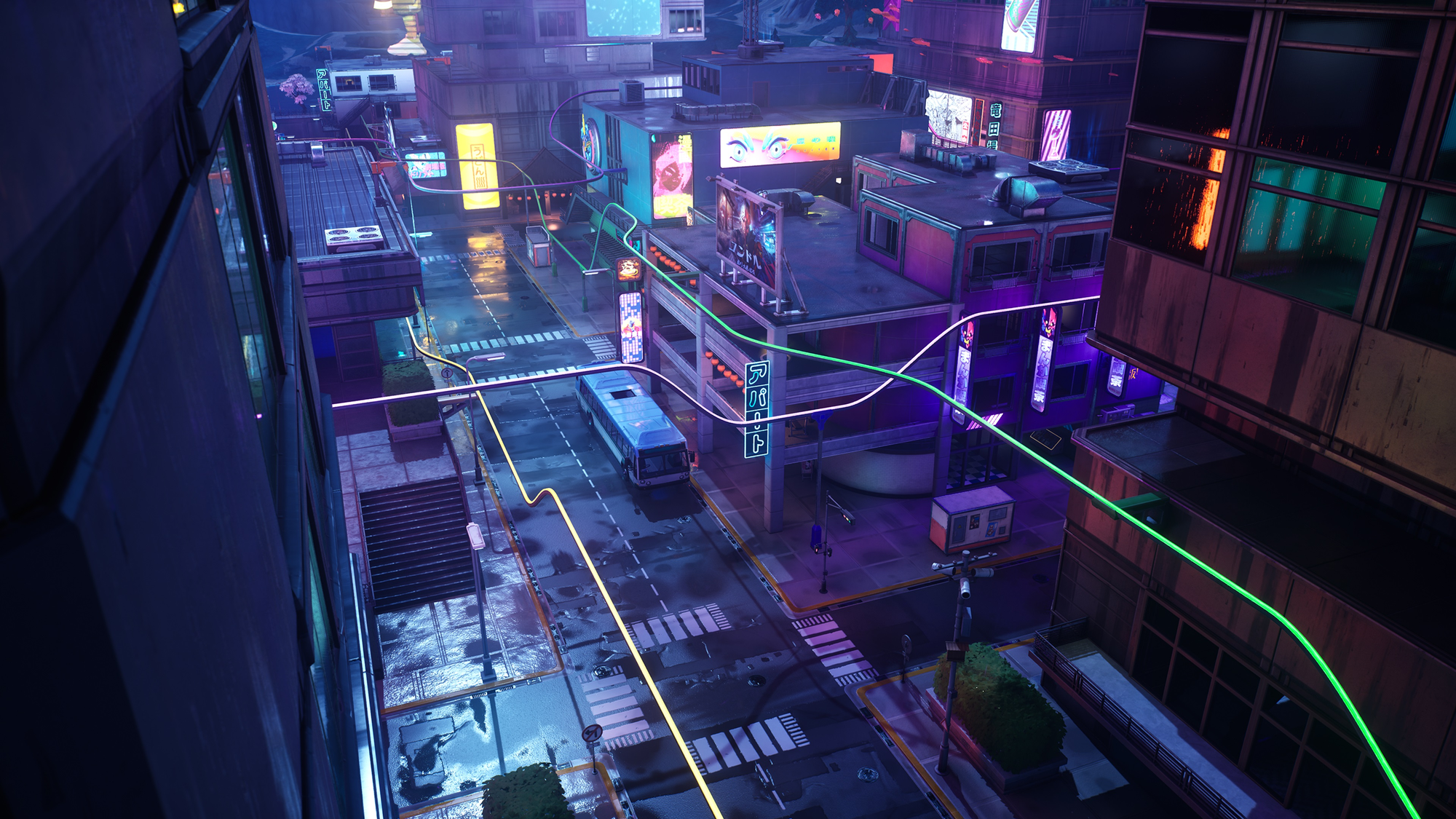 Knotty Nets
Following Season 2's theme, the new Knotty Nets POI features a collection of traditional Japanese-style buildings across a small island.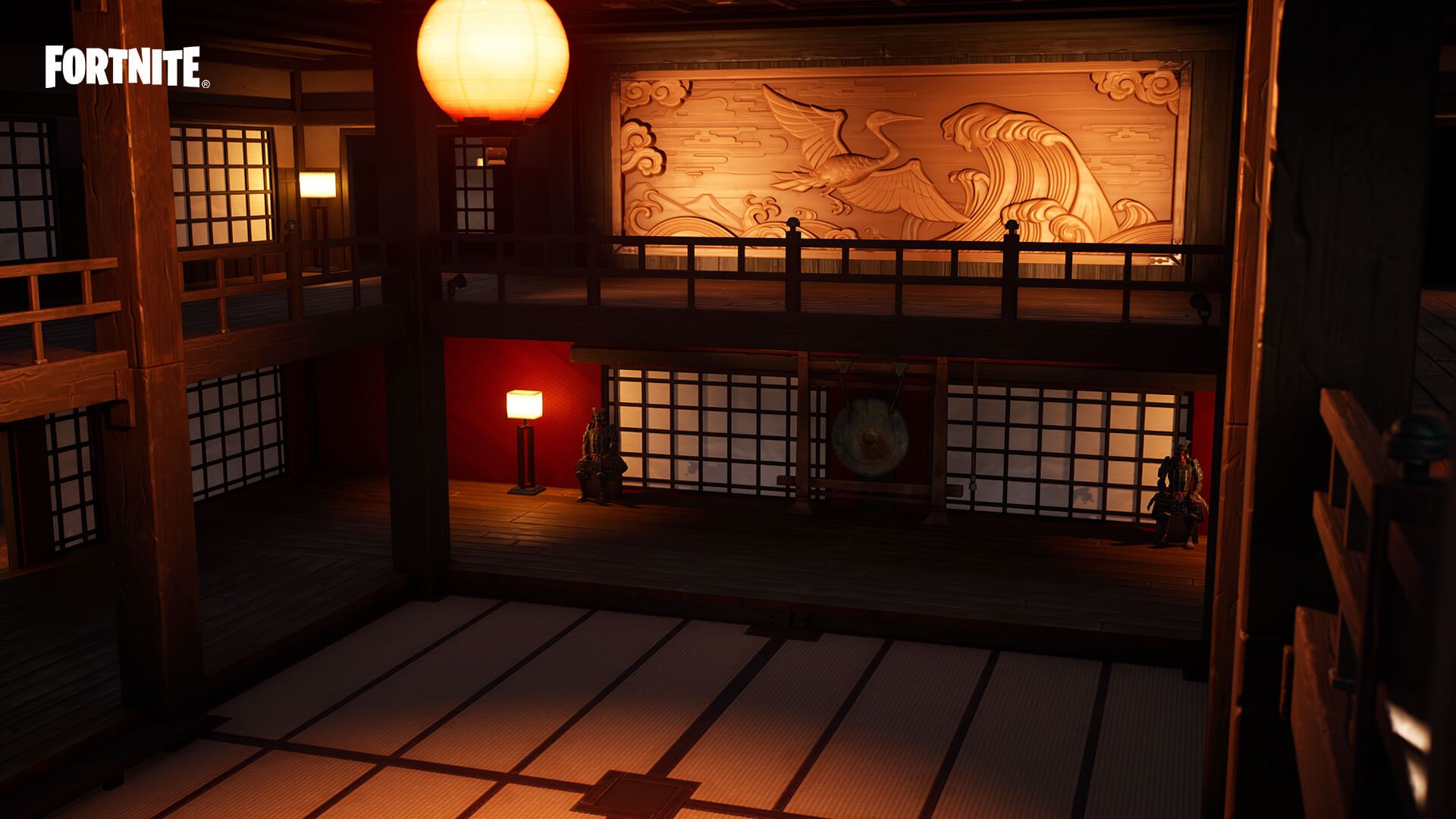 Kenjutsu Crossing
The Kenjutusu Crossing POI brings a giant Japanese Dojo to the Fortnite map. Located at the southernmost point of the Fortnite Island, the building contains enough Kinetic Blades for the entire lobby.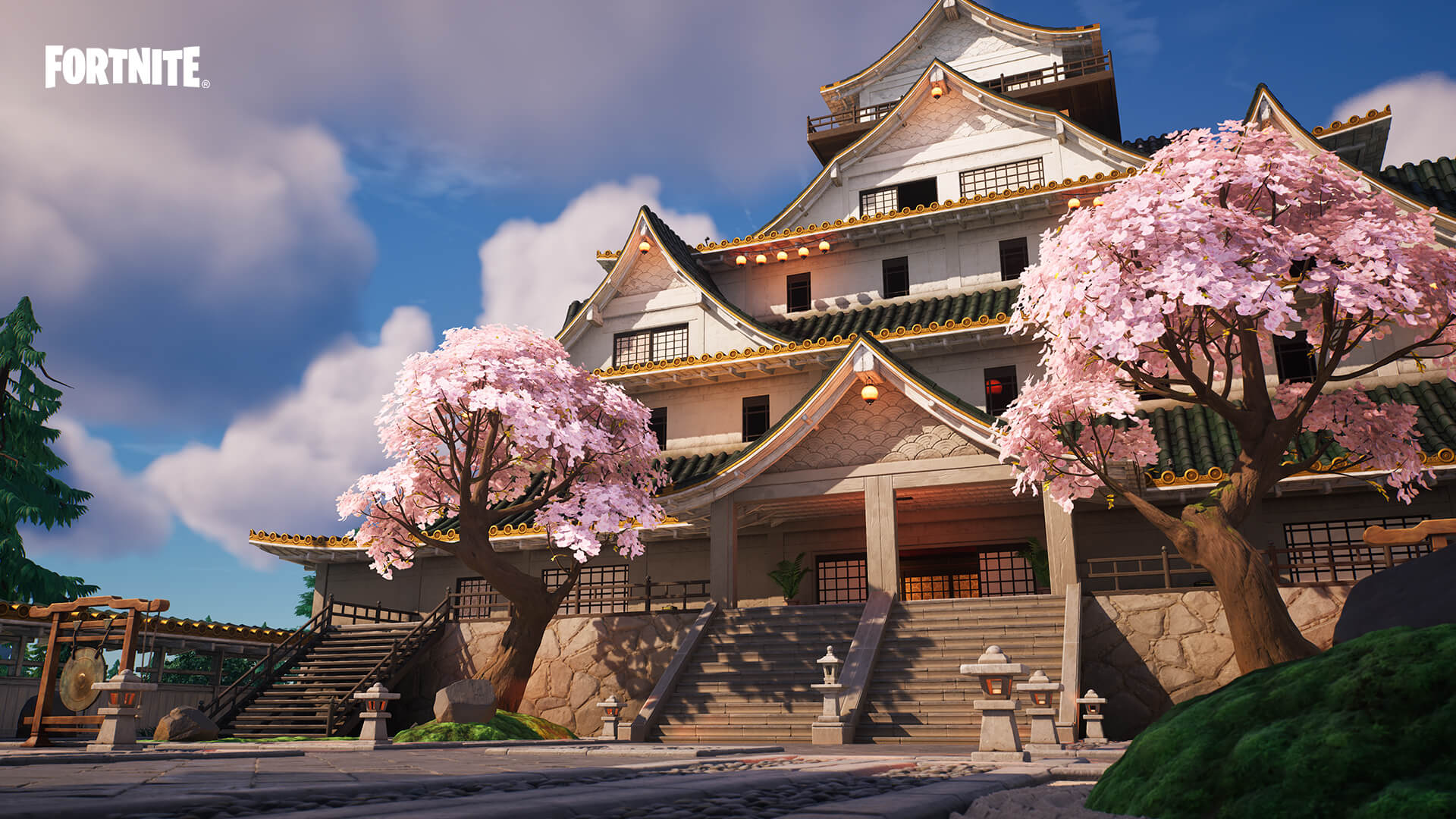 Steamy Springs
Found south-east of Frenzy Fields, the Steamy Springs POI brings a smaller group of Japanese buildings to the Island, along with lots of Bamboo.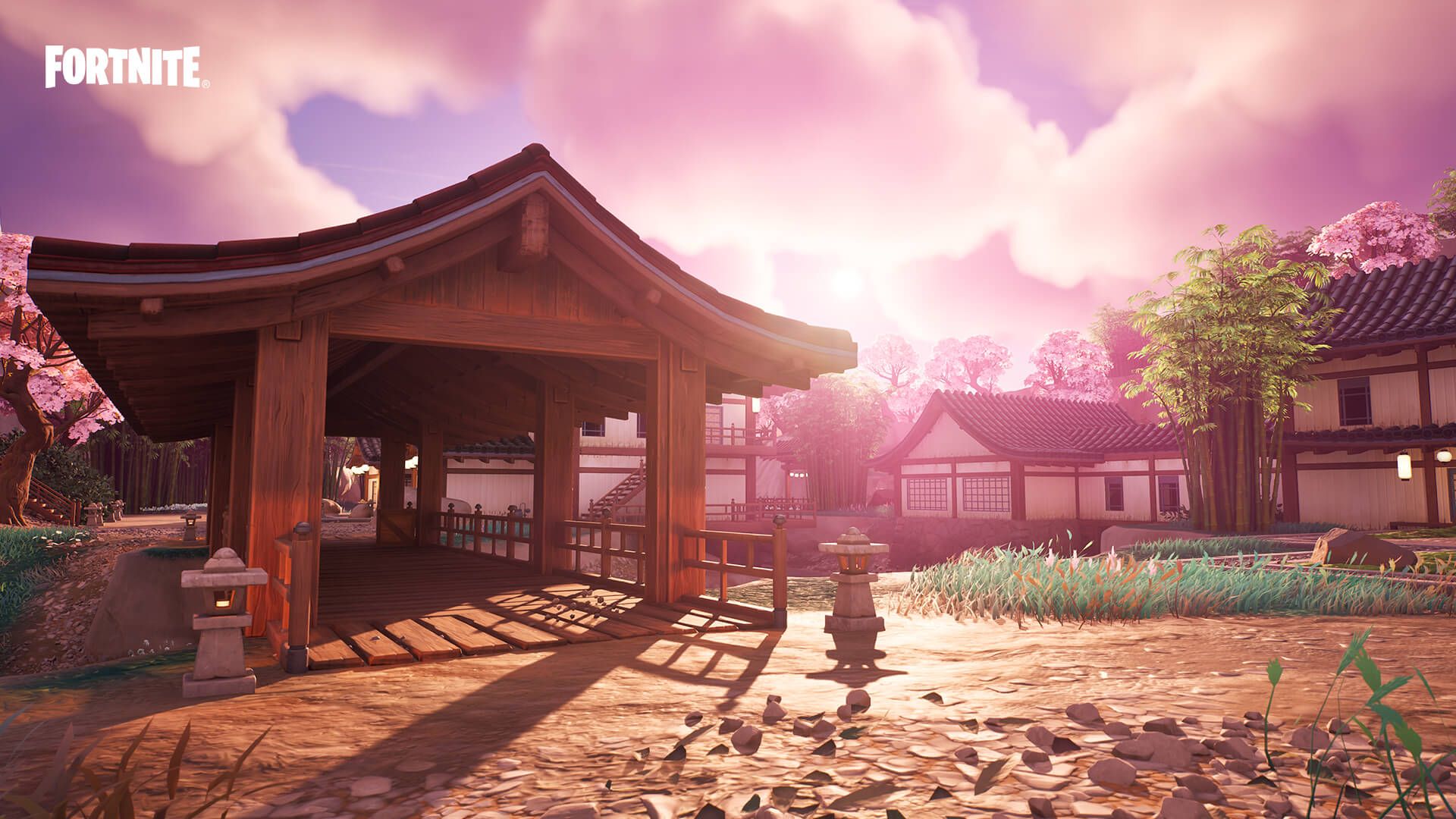 ---
The following map changes and images have kindly been provided by FNAssist - check them out!
Drift Ridge
North of MEGA City, players can find a modern race track featuring the new Nitro Drifter cars and Rogue Bikes.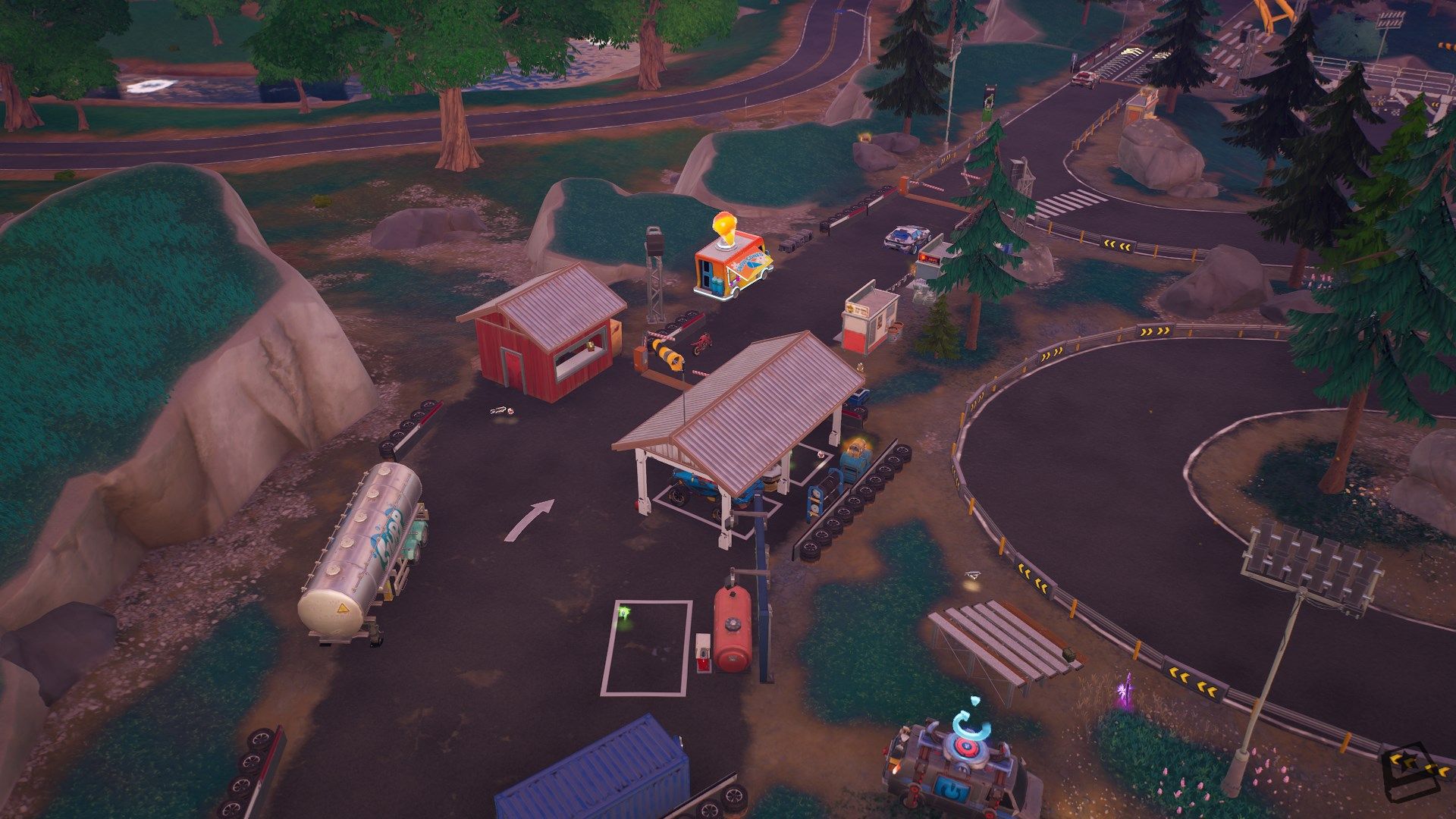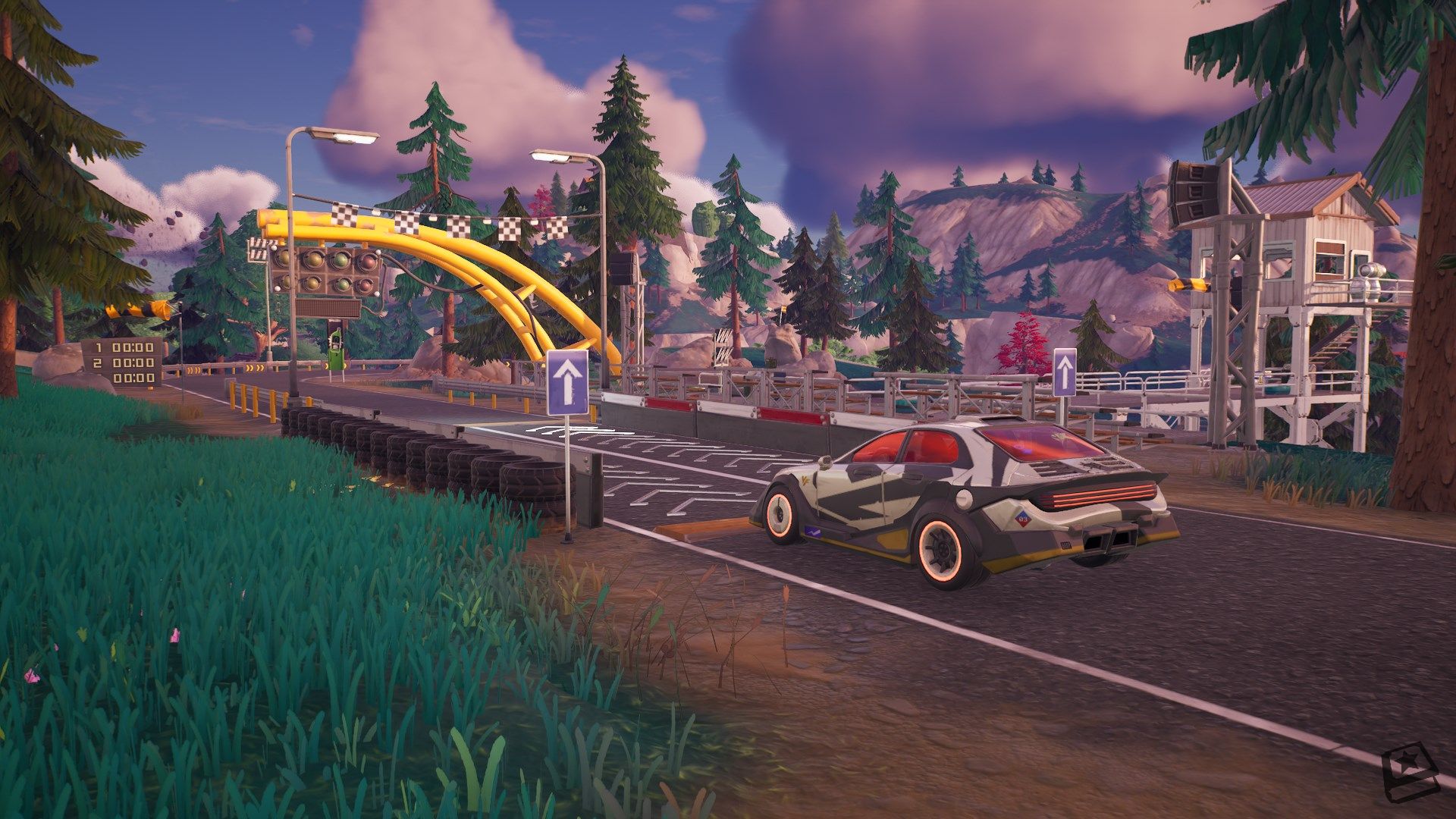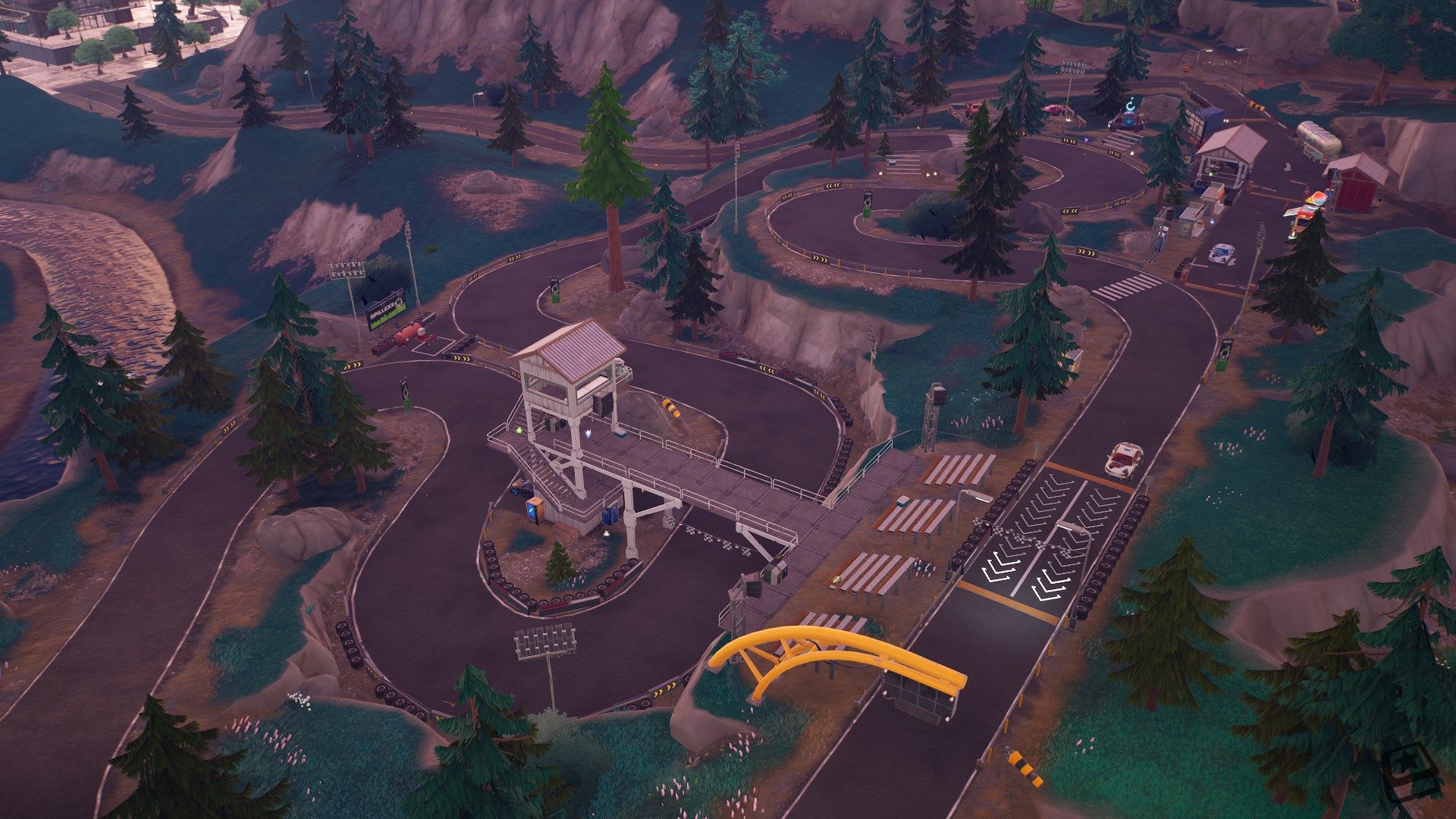 Placid Pond
A small fishing spot surrounded by Bamboo, the Placid Pond landmark contains a number of Chests.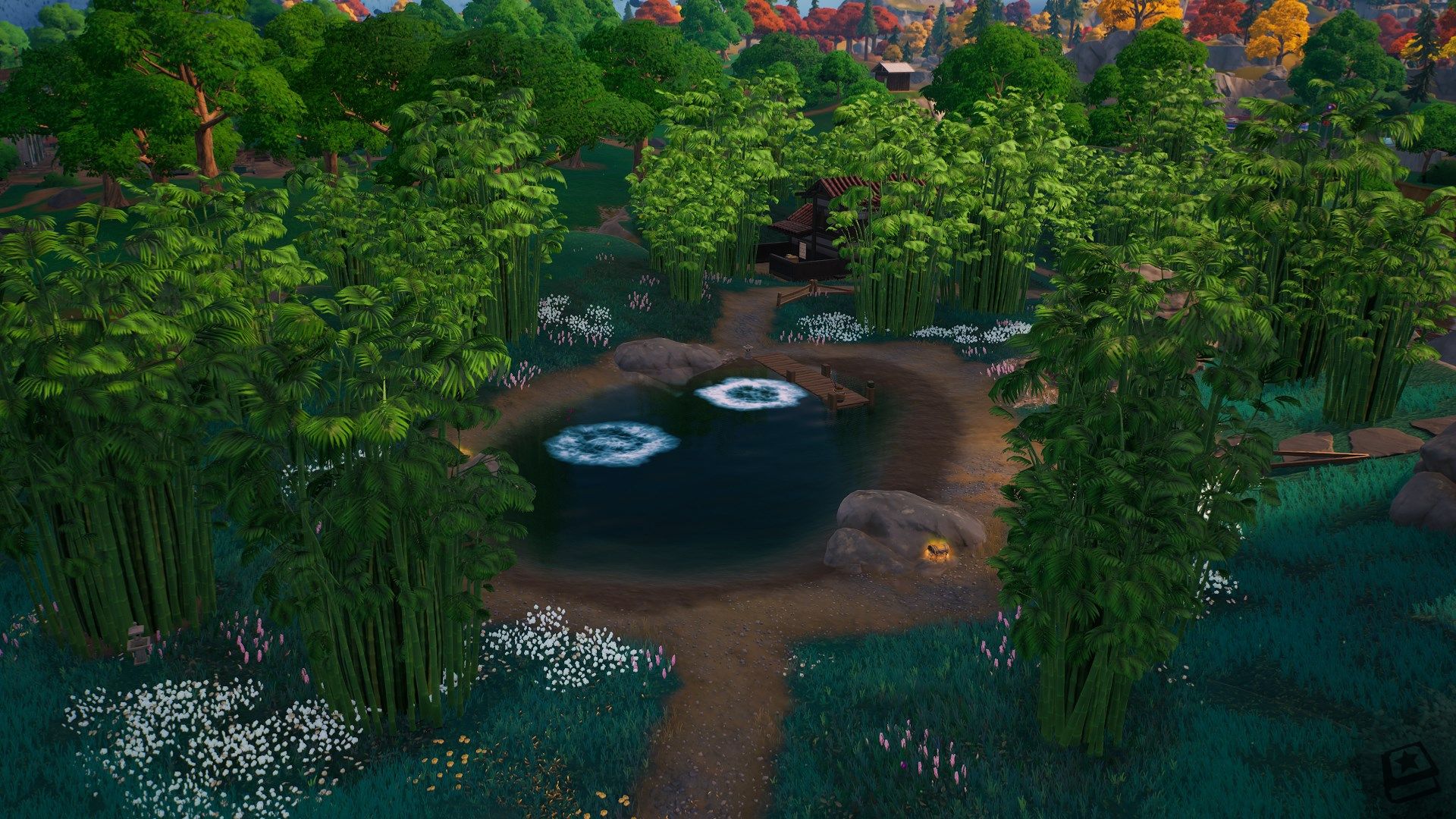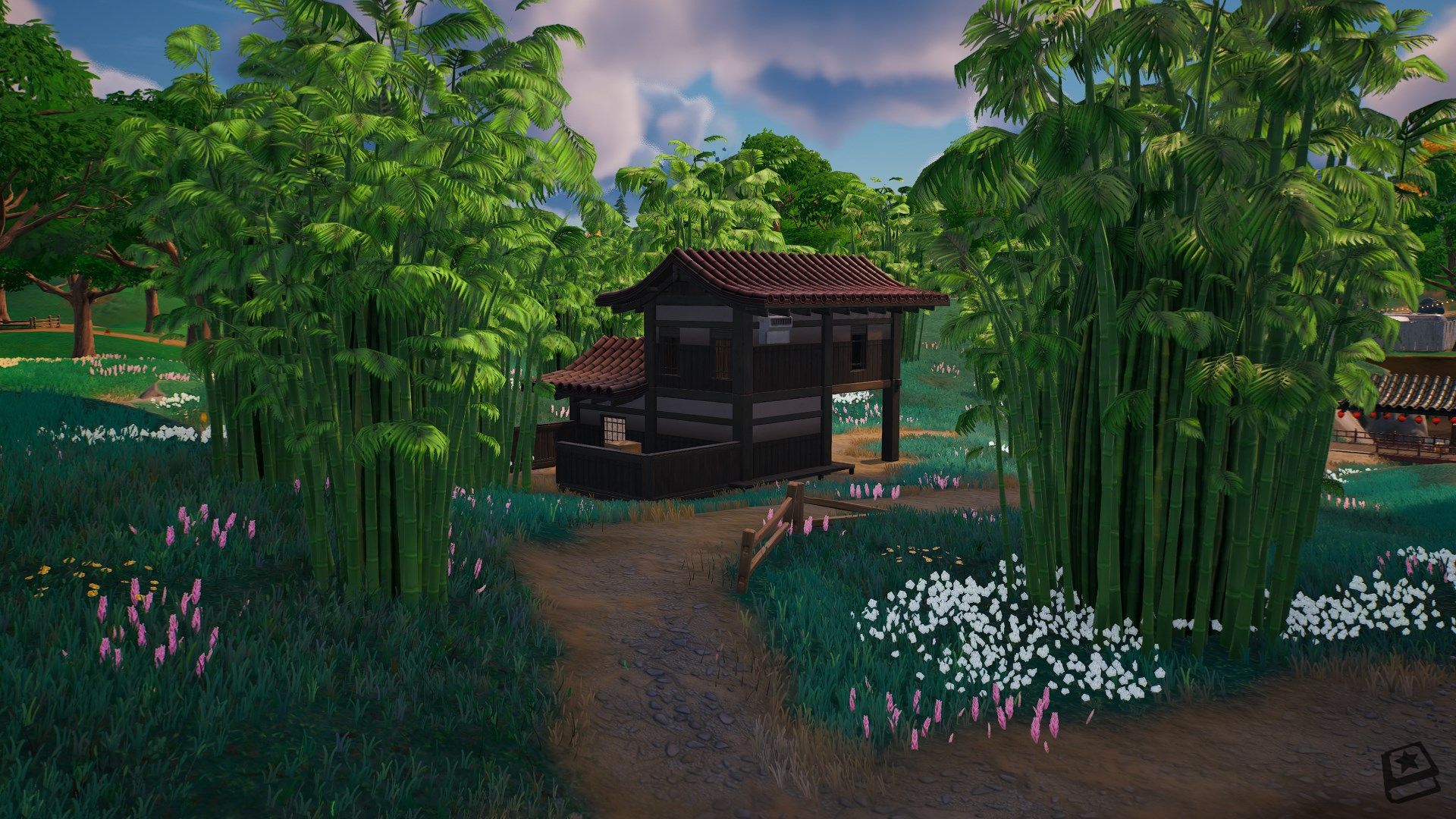 Coldwater Sanctuary
Found on the centre island in the lake below MEGA City, the Coldwater Sanctuary landmark contains three floors of loot, including the Kinetic Blade.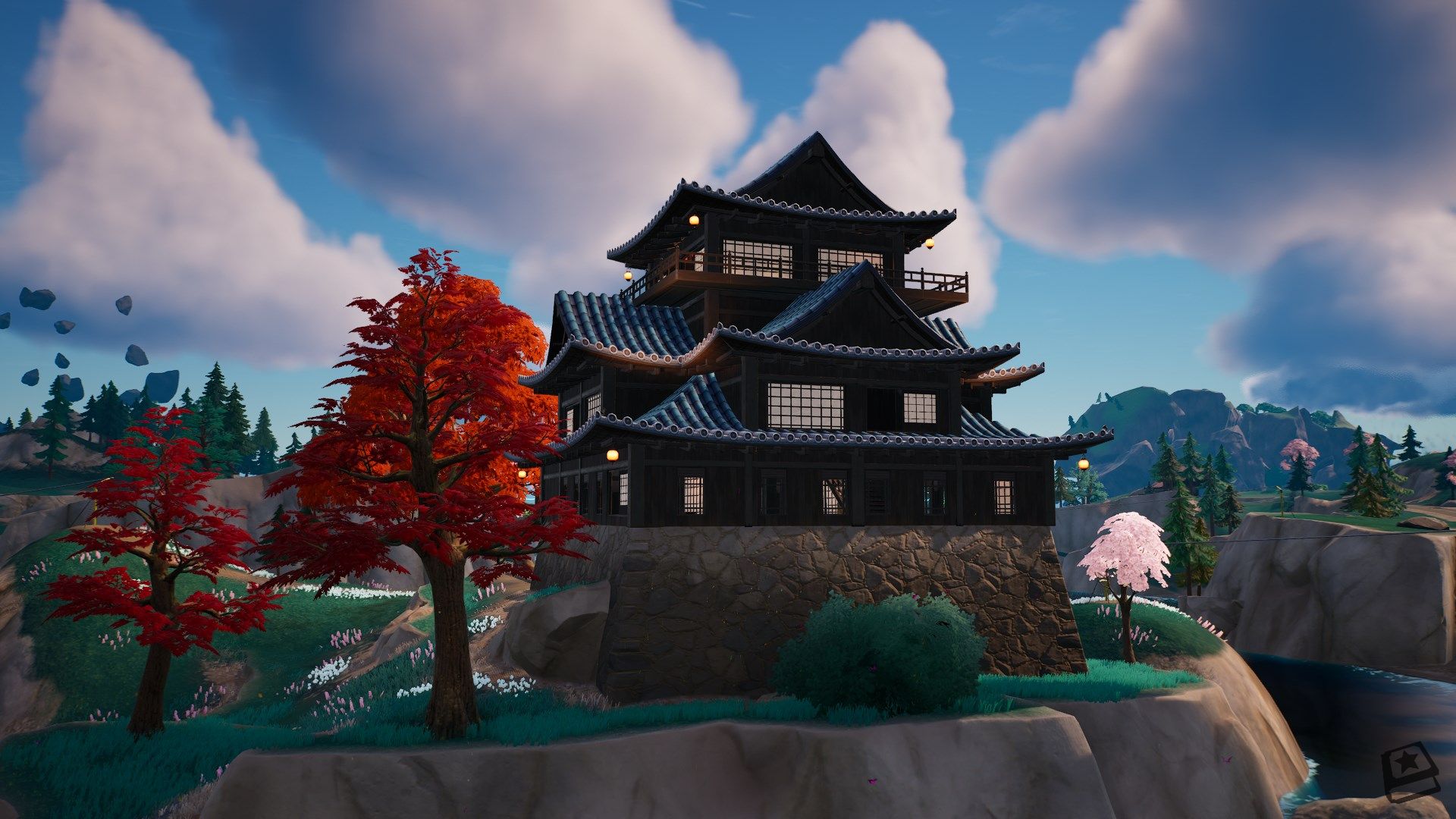 Marine Monoliths
A group of monoliths can be found behind the Dojo at Kenjutsu Crossing.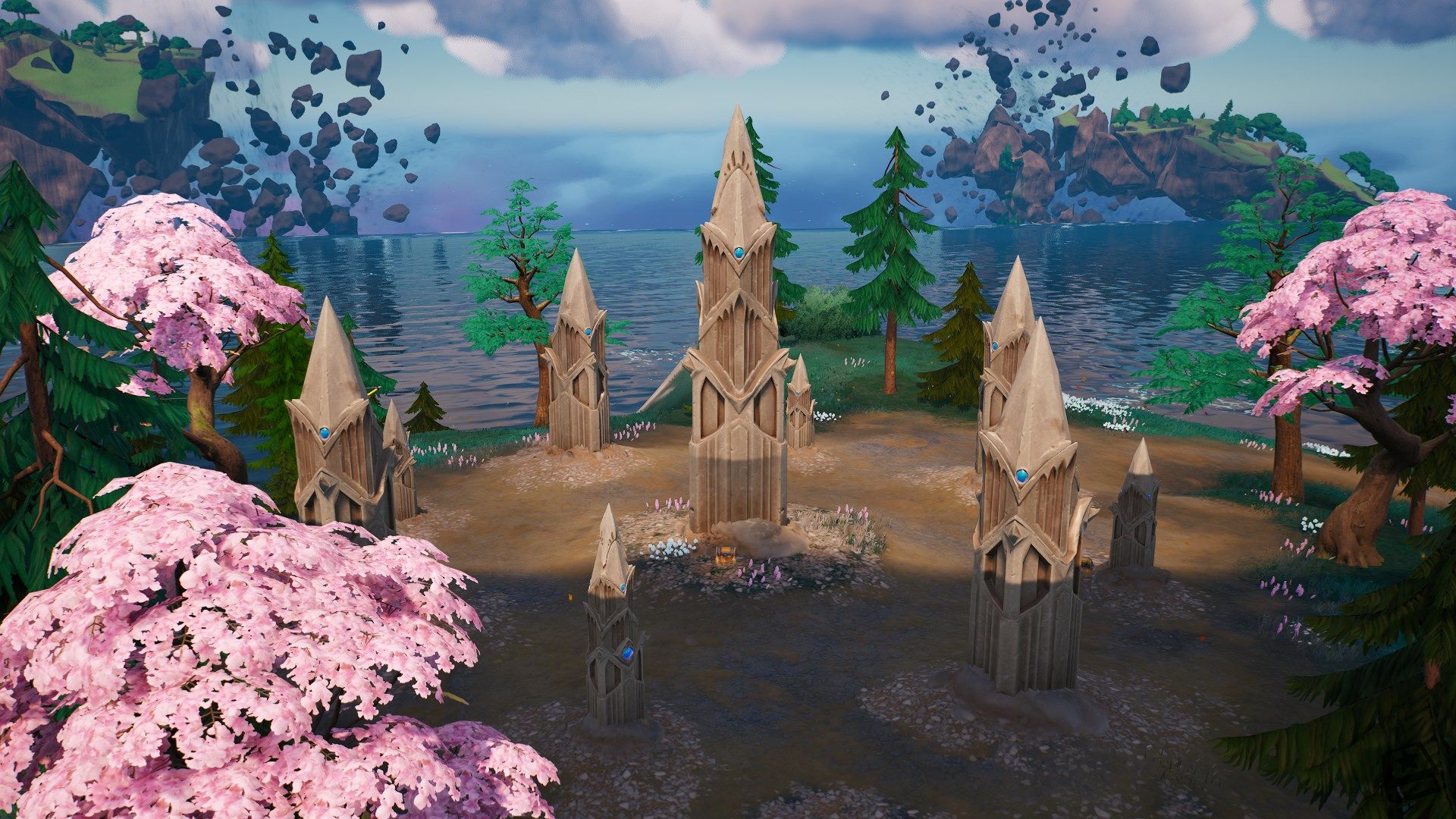 Loot Lake Island
As Reality Zero continues to deteriorate, Loot Lake's centre island can be seen rifting into the map at random times during a match. This version is different from previous Loot Lake islands we've seen, as a two-key vault is now located underneath the house.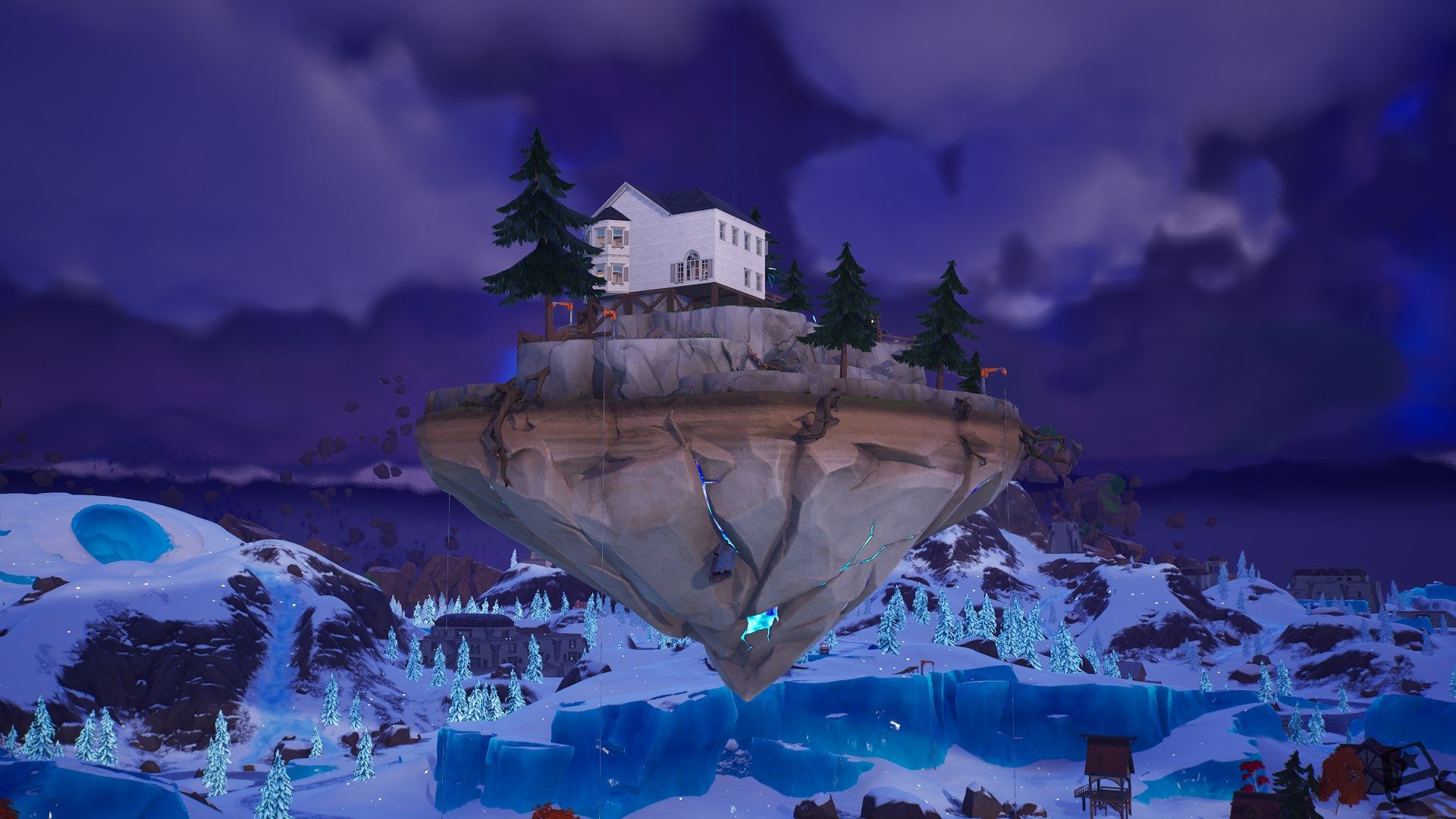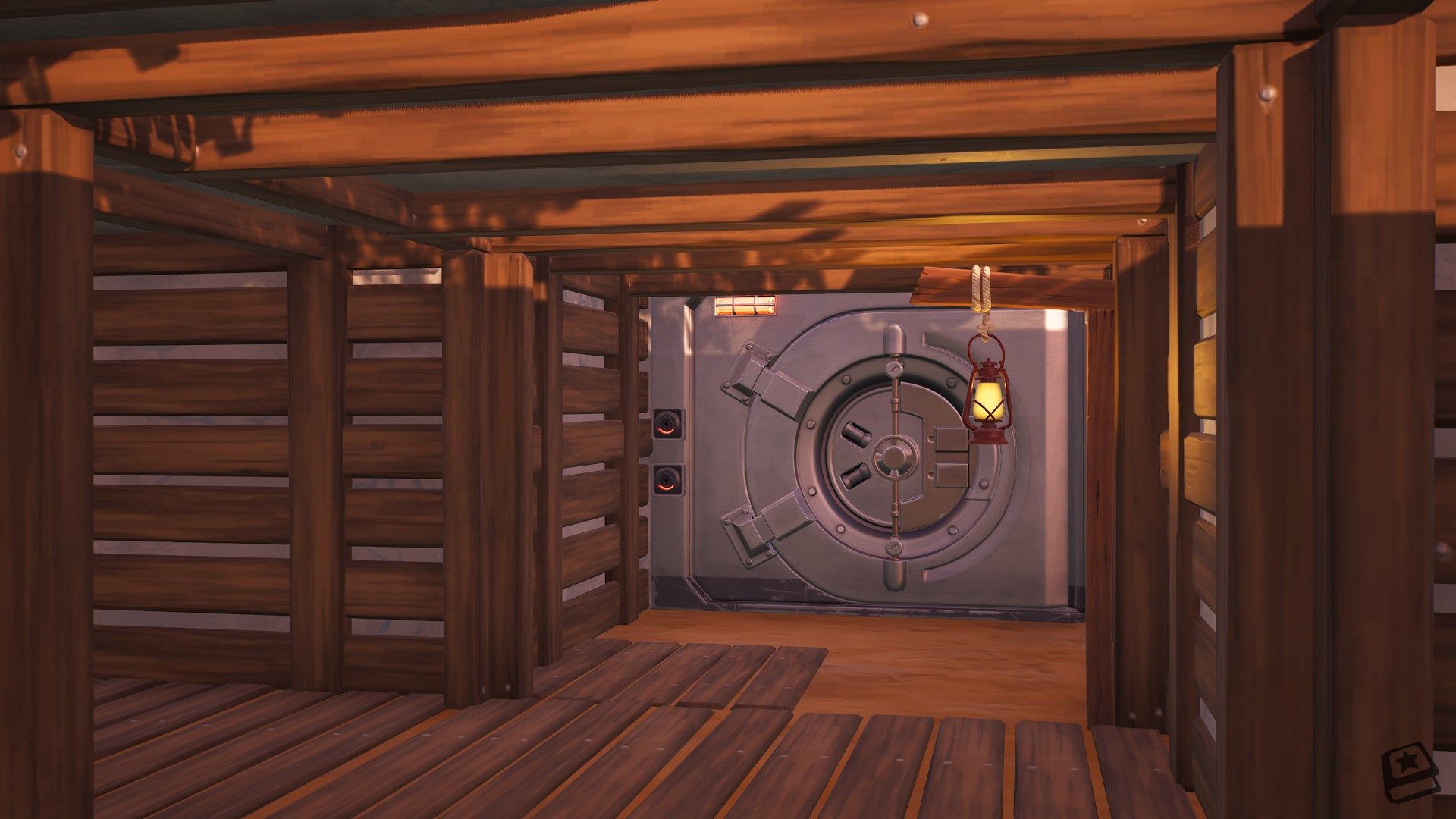 ---
In other news, the new Fortnite x Resident Evil Outfits have been leaked. Click here to read more.
Follow us on Twitter (@FortniteBR) and Instagram (@FortniteBR) to keep up with the latest Fortnite news, leaks and more.