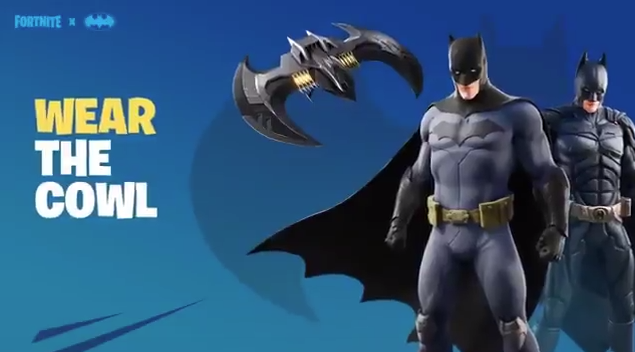 Three skins from the upcoming Fortnite x Batman crossover, which premieres today, have been leaked via an unreleased promotional video that seemed to hit the internet too early. The original source is unknown but leaker Yanteh_ has provided a good look at the clip.
As you can see, the skins include two versions of Batman from various films and also a Catwoman skin from the Arkham games. This crossover is one of the first to include a skin of the main character, apart from the John Wick crossover, nevermind two of them.
It'll be interesting to see many Batmans running around after today. Thanks to Lucas7yoshi for spotting the original Catwoman leak.
Fortnite x Batman premieres at 8AM ET today, you can watch the trailer live at the YouTube link below.