Last chance to pick up Fortnite's Summit Striker starter pack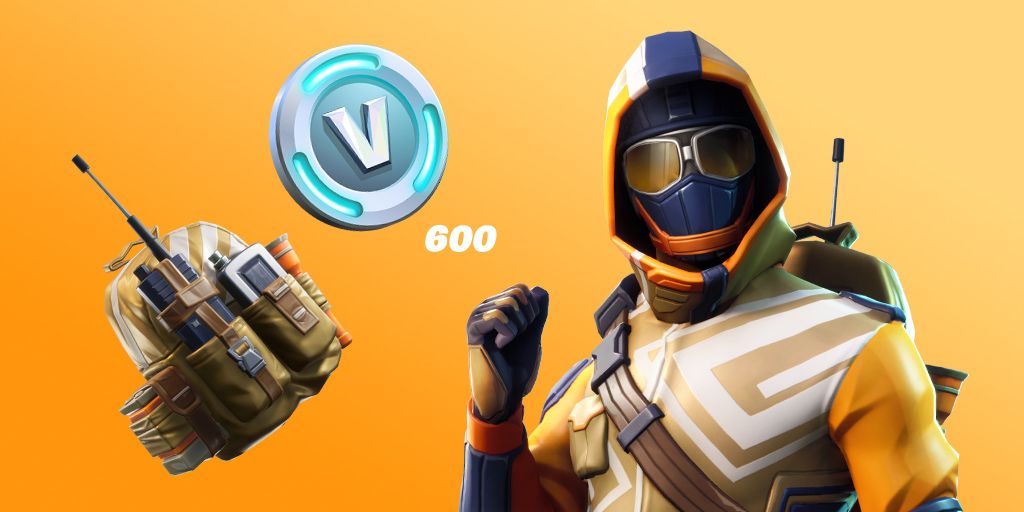 It'll be leaving the store after January 29th, pick it up while you can.
Fortnite's in-game message of the day section updated today to feature a new entry regarding the Summit Striker starter pack. According to the message, it will no longer be in the store after tomorrow, January 29th.
Released on November 6, 2018, the pack has been available for quite some time now so it's not a surprise that Epic wants to rotate it out for something new. If you still haven't purchased it and have any interest, here's what's included for the price of £3.99 GBP / $4.99 USD / $7.95 NZD:
Summit Striker outfit
Top Notch back bling
600 V-Bucks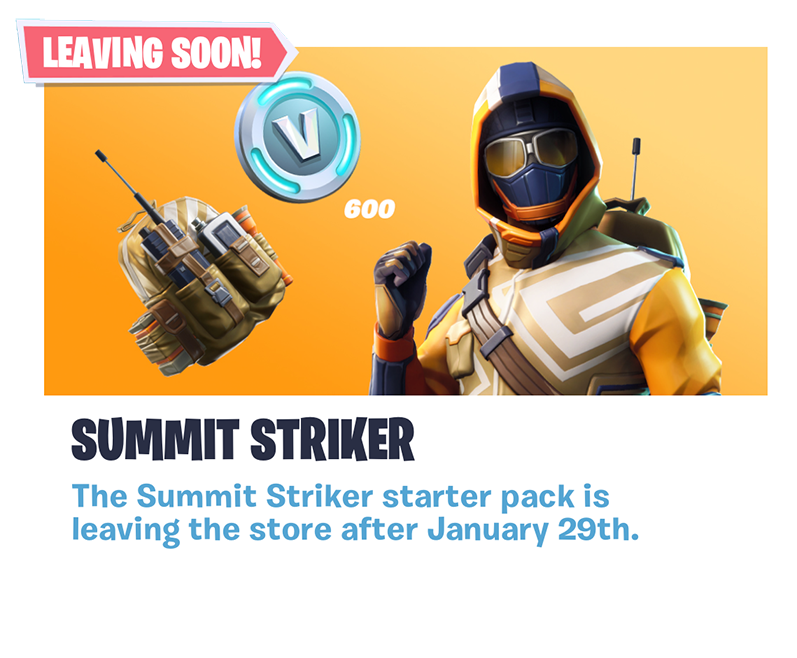 With weekly updates to the game and a new patch featuring the Chiller Grenade expected to release tomorrow or Wednesday, it probably won't be long before there's a new starter pack available for purchase.
No information has yet been shared regarding a new pack, we'll update this post if there's any news. Stay tuned.