Leaked Item Shop - June 16, 2023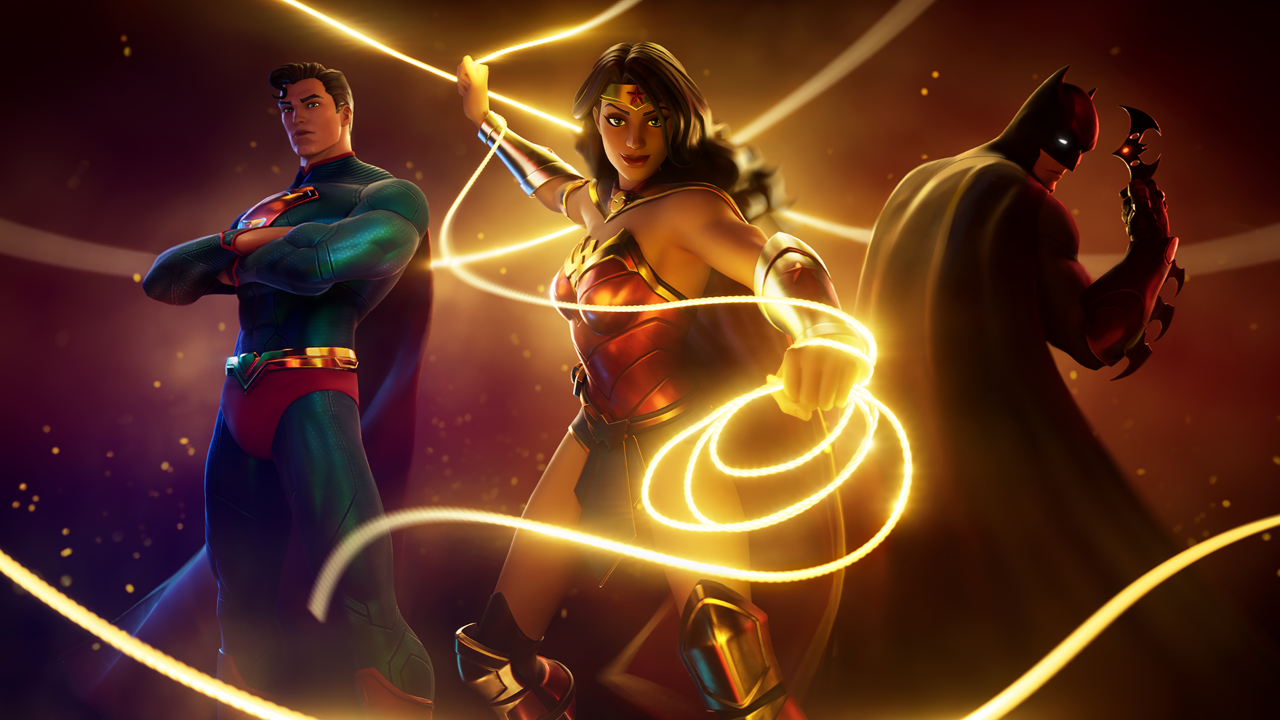 Fortnite has added tomorrow's Item Shop sections to the server, giving us a preview of what will be available. The DC sets and 'Is it Summer Yet?' cosmetics will be available in the next rotation.
Here's a preview of the Item Shop for June 16, 2023:
Is it Summer Yet?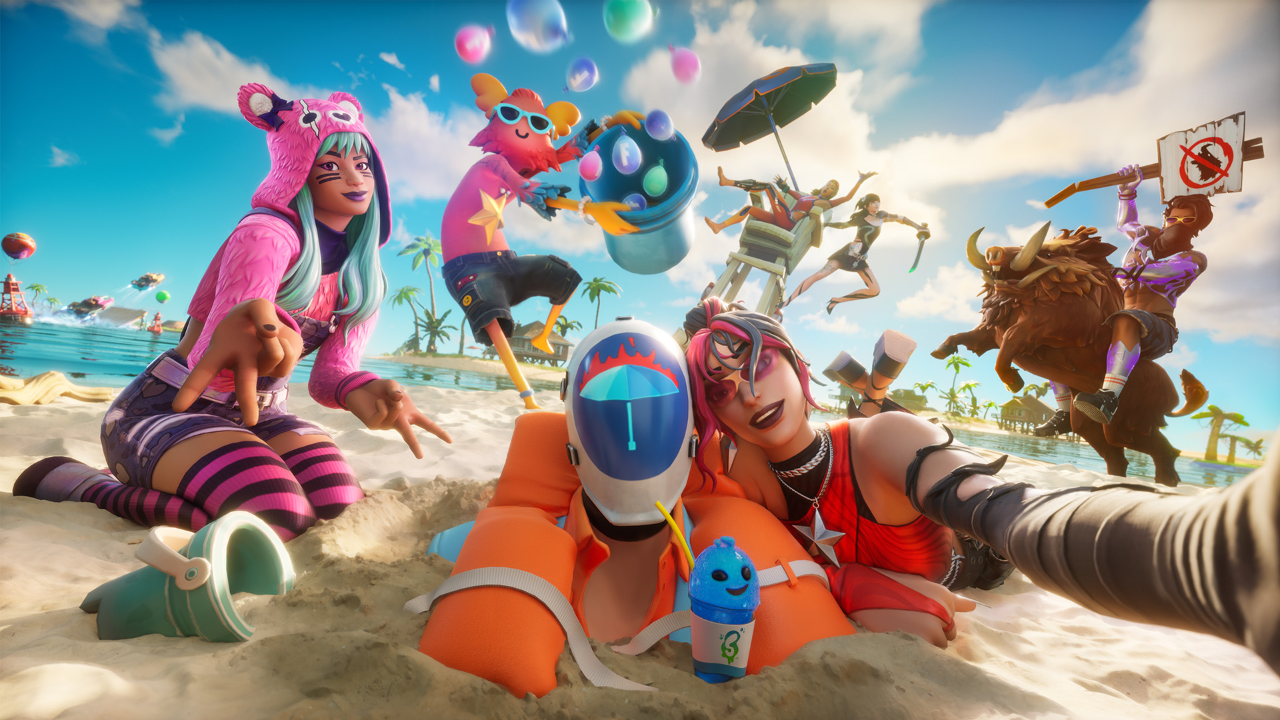 ---
DC
Deathstroke Destroyer Glider
Caped Crusader Music Pack
Batman Zero Outfit
Beast Boy Outfit
Catwoman Zero Outfit
Cat's Claws Pickaxe
Manta Blades Pickaxe
Harley Quinn's Revenge Back Bling
Deathstroke Zero Bundle
Bloodsport Bundle
Harley Quinn Bundle
Golden Eagle Wings Glider
Bloodsport Camo Wrap
Rebirth Harley Quinn Outfit
Bat Signal Emote
The Flash Outfit
Armored Batman Zero Bundle
Grappling Axe Pickaxe
Catwoman Zero Bundle
Harley Quinn Outfit
Black Manta Outfit
BB's Beast Bat Pickaxe
Punchline Pickaxe
Deathstroke Zero Outfit
Armored Batman Zero Outfit
Harley Hitter Pickaxe
Bloodsport Outfit
Batman Zero Bundle
Athena's Battleaxe Pickaxe
Catwoman's Grappling Claw Pickaxe
Batman's Exo-Glider Glider
Quick Bite Emote
Whipcrack Emote
The Flash Bundle
Beast Boy Bundle
Martial Arts Master Emote
Batglider Glider
Batman Zero Wing Glider
Speed Force Slashers Pickaxe
A.R.G.U.S. Sabre Pickaxe
Wonder Woman Outfit
Wonder Woman Bundle
Batarang Axe Pickaxe
Catwoman Comic Book Outfit
Batman Gear Bundle
Catwoman Comic Book Bundle
Black Adam Outfit
Black Adam Bundle
Hawkman's Mace Pickaxe
Teth's Throne Emote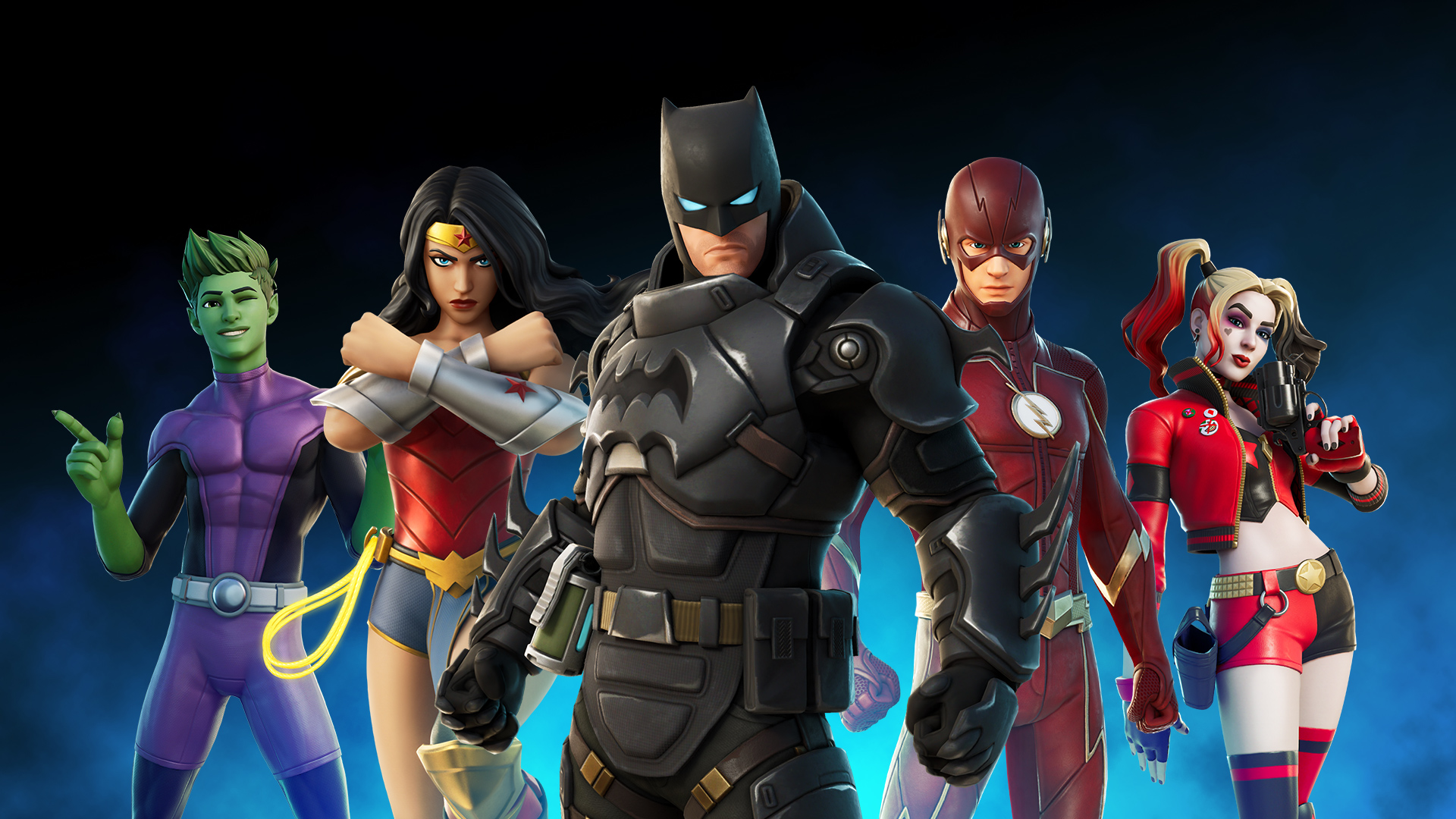 ---
MrBeast
MrBeast Outfit
MrBeast6000 Outfit
Beast Blastin' Emote
Beast Claw Pickaxe
MrBeast Smasher Pickaxe
Wrapper and Revved Glider
Beast Backdrop Wrap
MrBeast Bundle
MrBeast6000 Bundle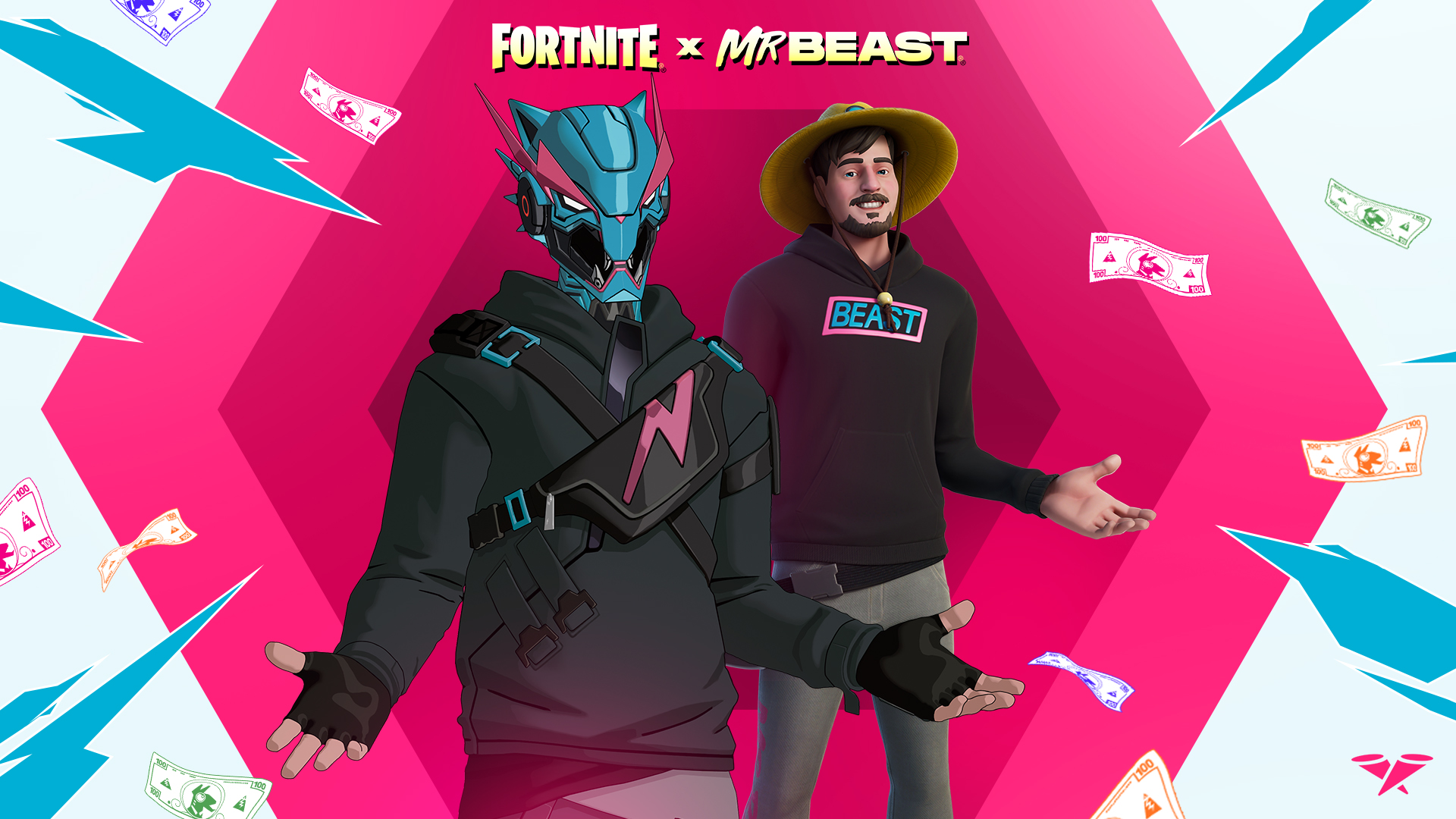 ---
Optimus Primal
Optimus Primal Outfit
Sonic Swords Pickaxe
Optimus Primal Bundle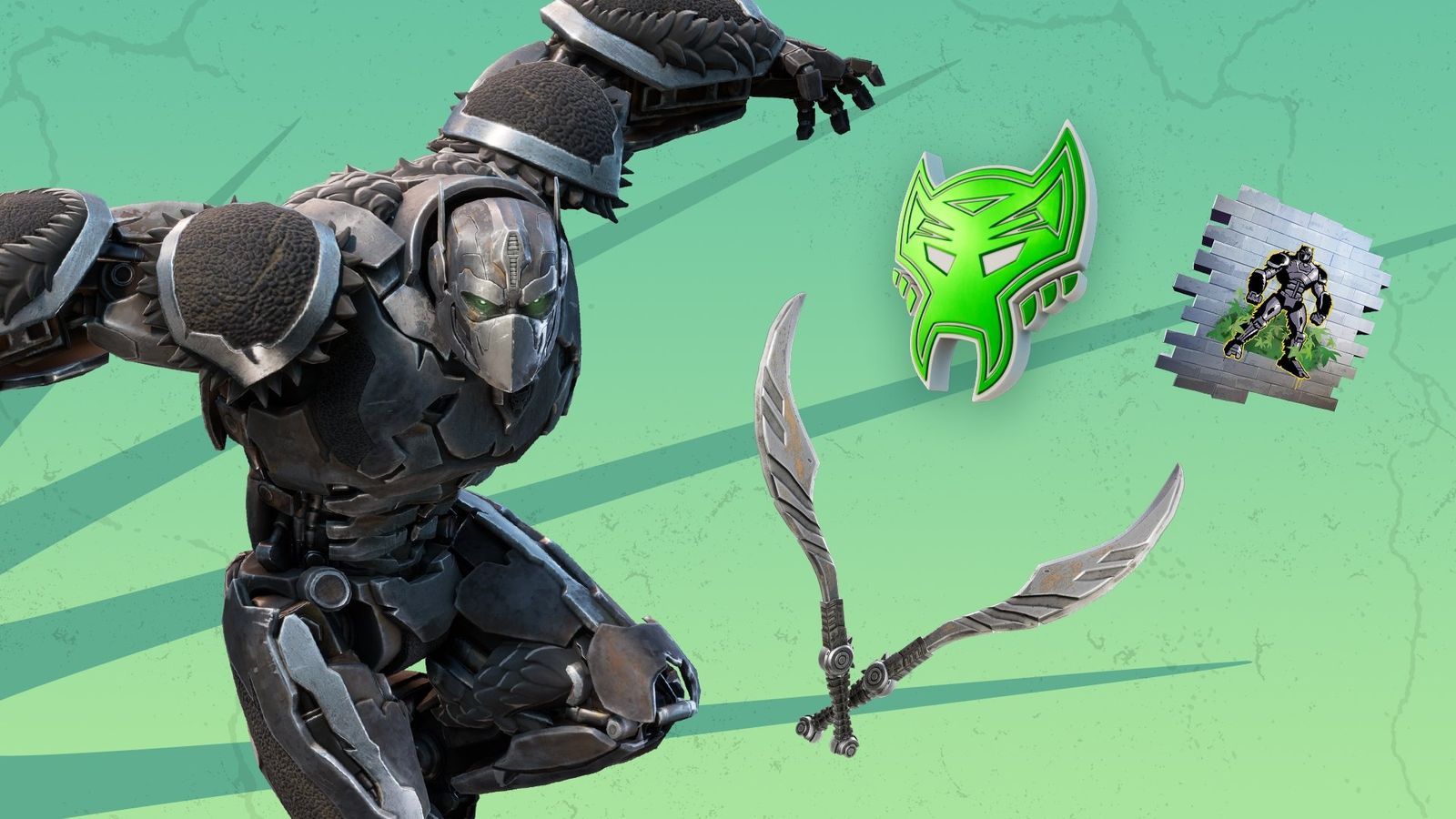 ---
WILDS
Gia Outfit
Bloom Outfit
Chiara Outfit
Jungle Scout Outfit
D'ugh Outfit
Vintage Ramirez Outfit
Headhunter Prime Outfit
Wildstreak One Outfit
Vanguard Banshee Outfit
Jonesy The First Outfit
Rookie Spitfire Outfit
Original Renegade Outfit
Hawk Classic Outfit
The O.G. Glider
Royale Originals Bundle
Battle Classics Bundle
Flytrap Bundle
Flytrap Outfit
Tendril Pickaxe
Venus Flyer Glider
Woodsy Bundle
Bushranger Outfit
Honey Hitters Pickaxe
Bloomsday Wrap
Fungus King Bundle
Madcap Outfit
Crescent Shroom Pickaxe
First Twilight Wrap
Bigfoot Bundle
Bigfoot Outfit
Camp Cruiser Glider
Very Sneaky Emote
Ancients Reborn Bundle
Jade Racer Outfit
Tigeress Outfit
Dragon's Breath Pickaxe
Tiger Claws Pickaxe
Wild Stripes Wrap
Sun Soldiers Bundle
Sunbird Outfit
Sunrise Glider
Mezmer Outfit
Axetec Pickaxe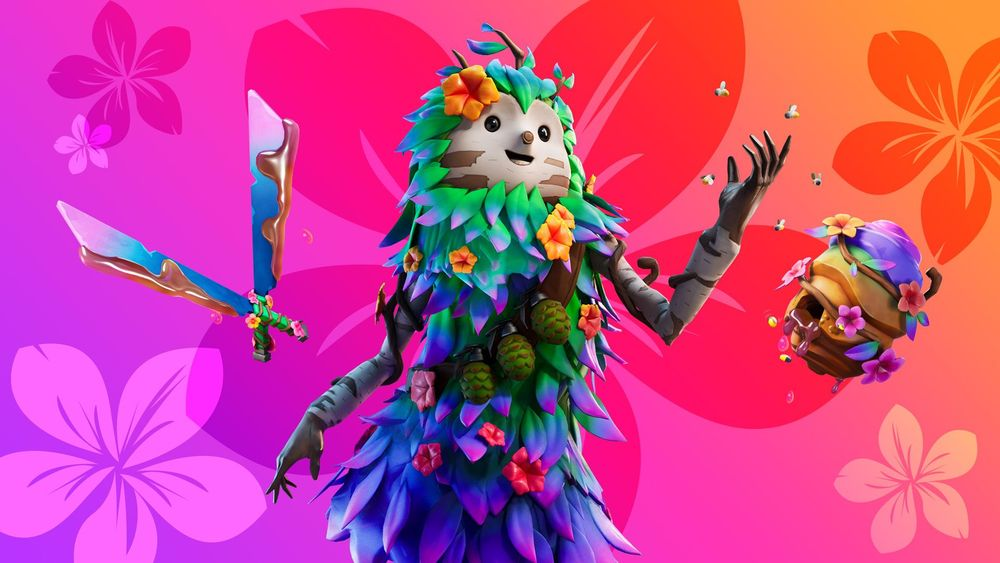 ---
Featured Items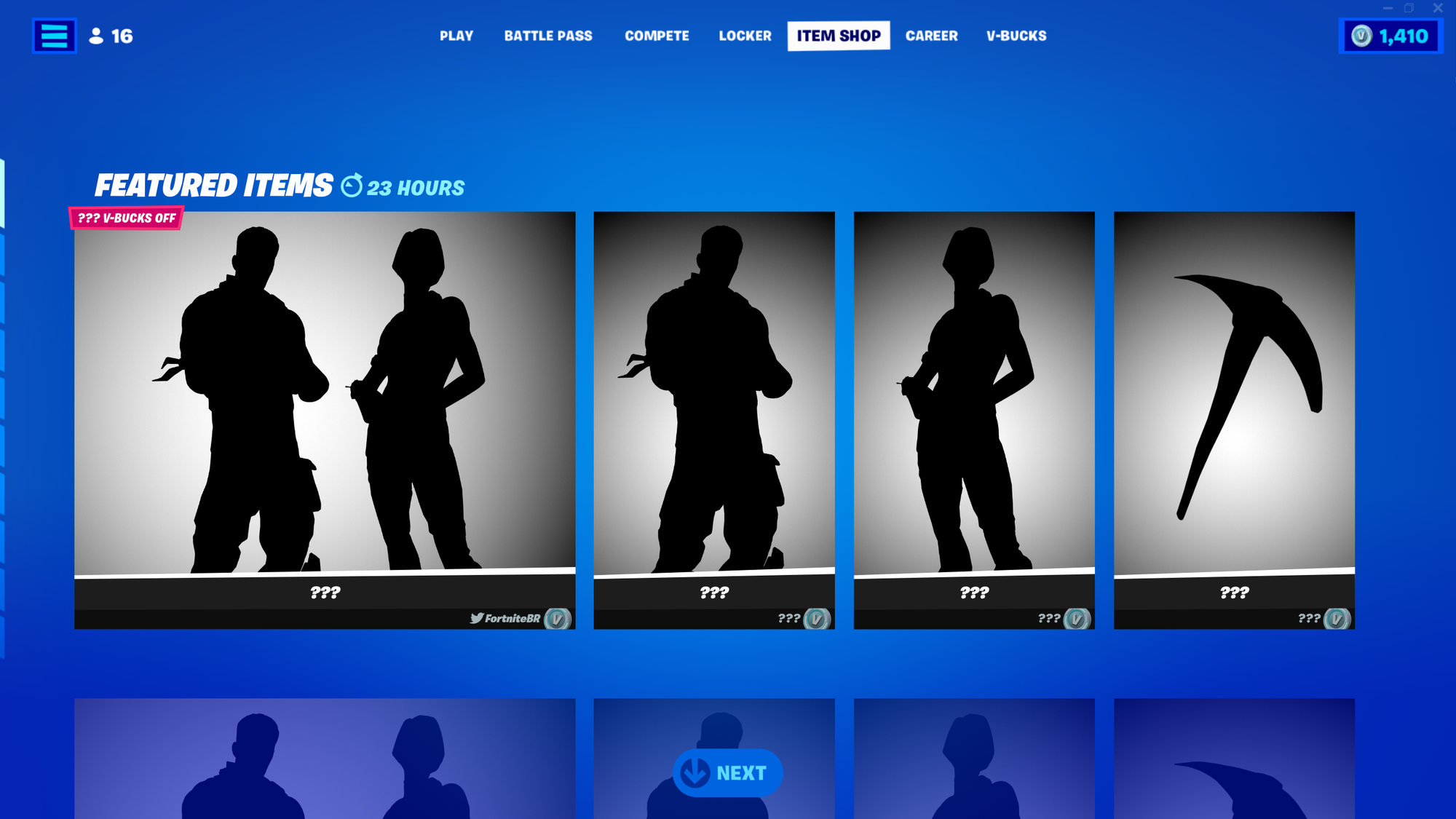 ---
Daily Items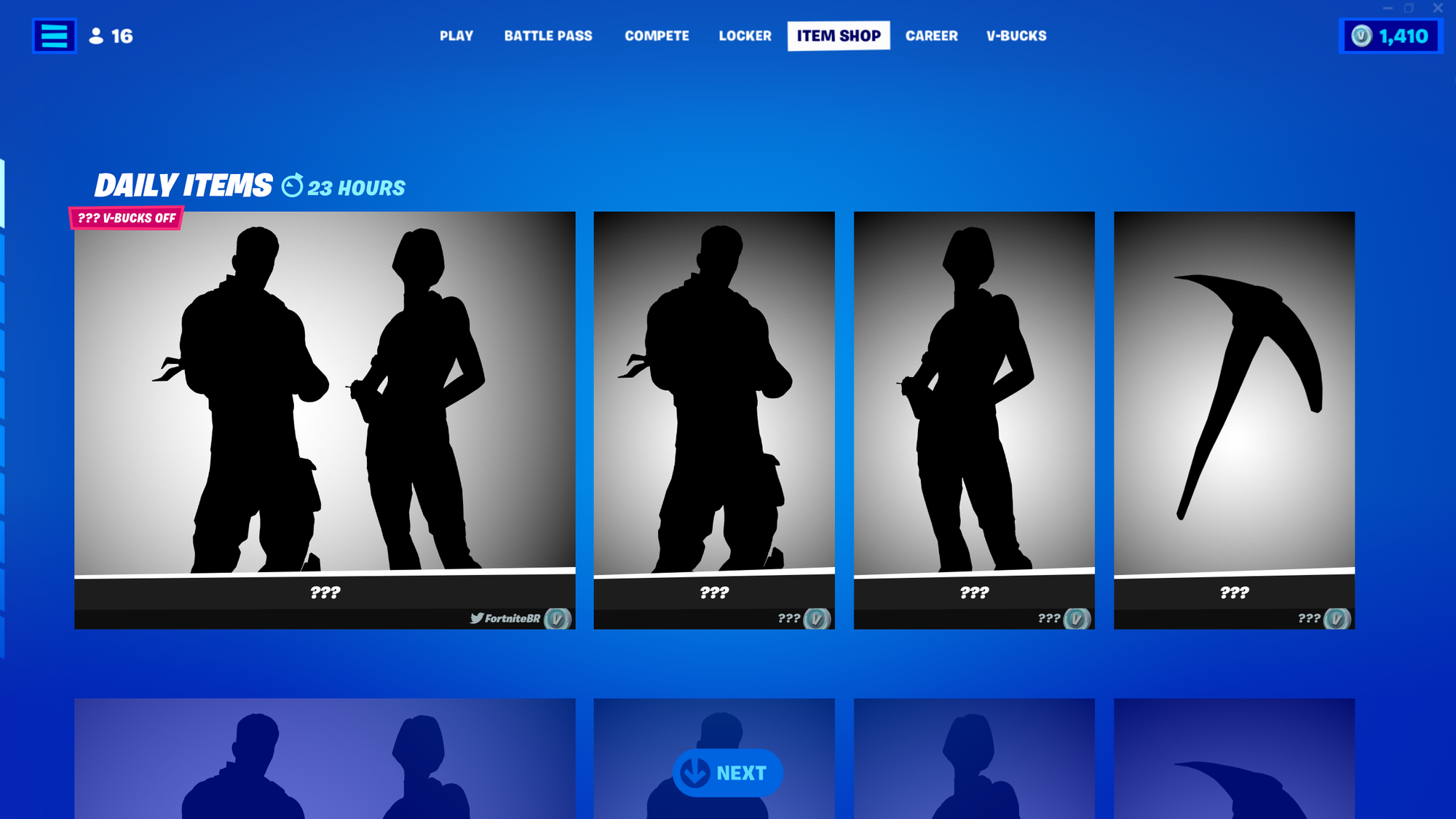 ---
Special Offers & Bundles
Cross Comms Pack
Ned the Eternal Pack
Anime Legends Pack
Golden Touch Quest Pack
Coldest Circles Quest Pack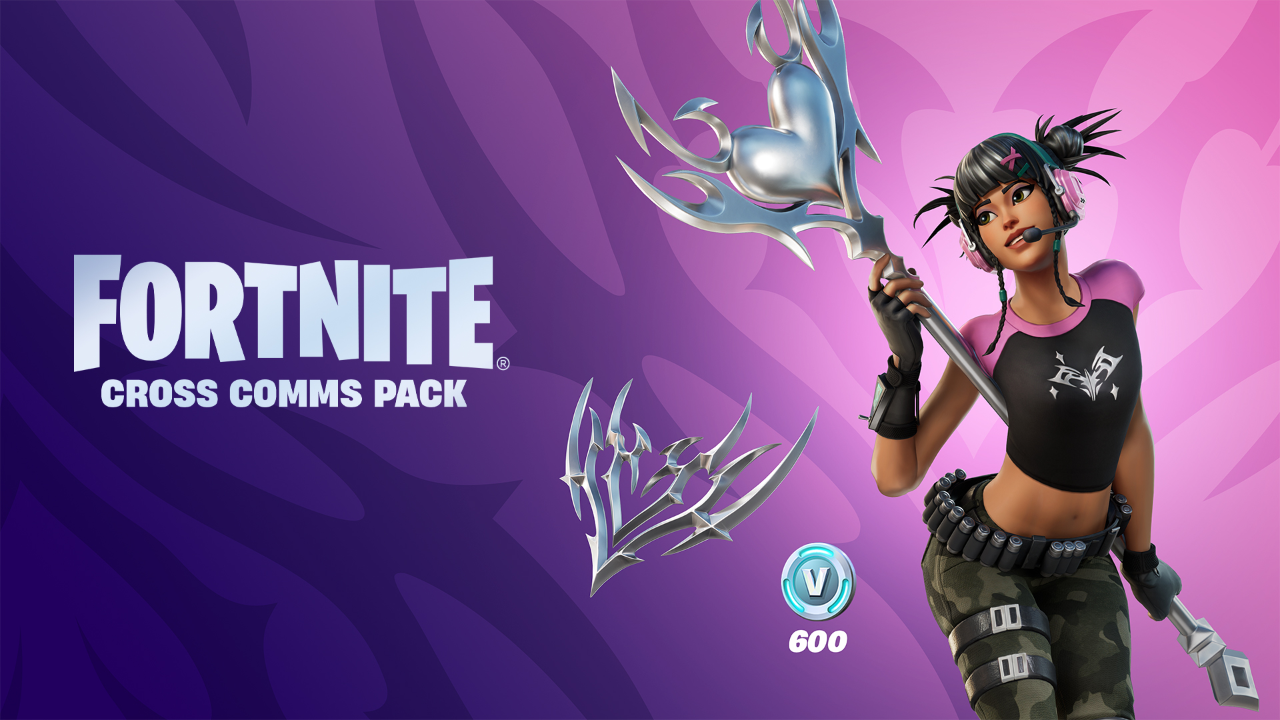 ---
In other news, Fortnite has disabled 26 Emotes due to a viral TikTok trend. Click here to read more.
Follow us on Twitter (@FortniteBR) and Instagram (@FortniteBR) to keep up with the latest Fortnite news, leaks and more.