The NBA Returns to Fortnite, new Quests and Cosmetics available now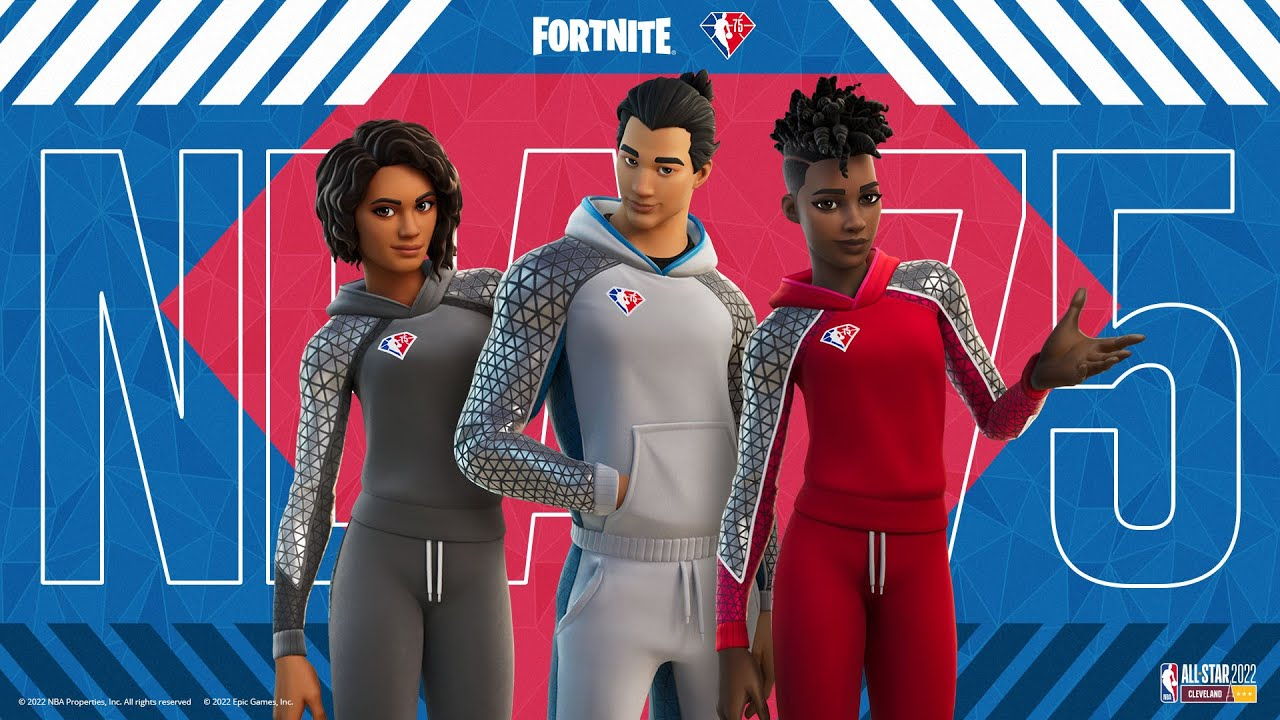 Fortnite has teamed up with the NBA once again to bring new cosmetics, Quests and more to the game.
The new 'NBA 75' Set is now available in the Item Shop alongside the returning 'In The Paint' Set, both featuring a range of different NBA-themed cosmetics. The NBA 75 Set contains the following cosmetics:
NBA Beacon Back Bling
NBA 75 Fit Outfit
NBA 75 Flash Outfit
NBA 75 Dunk Outfit
NBA 75 Shot-Caller Outfit
NBA 75 Baller Outfit
NBA 75 Flex Outfit
NBA 75 Clutch Outfit
NBA 75 Swish Outfit
NBA 75 Slam Outfit
NBA 75 High-Flyer Outfit
Two new Bundles are also available to purchase, with both including either all male or all female 'NBA 75' Outfits for 2,000 V-Bucks.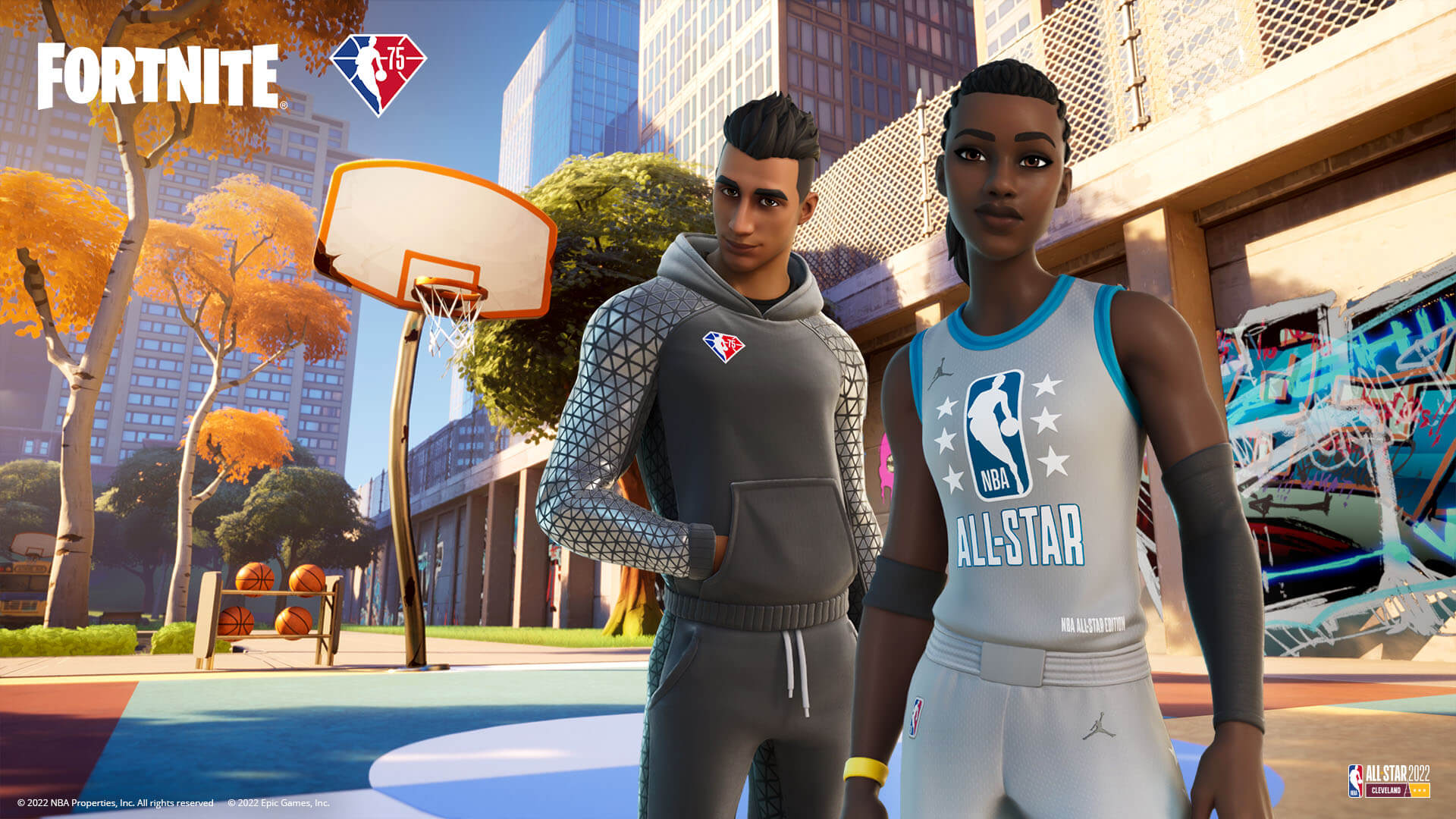 The returning In The Paint Set contains the following cosmetics:
Fadeaway Outfit
Crossover Champion Outfit
Rain Maker Outfit
Buzzer Beater Outfit
Dynamo Dribbler Outfit
Rebound Raider Outfit
Half-Court Hero Outfit
Splash Specialist Outfit
Fast Break Outfit
Triple-Double Outfit
NBA Championship Trophy Back Bling
Dribblin' Emote
Mini Hoop Back Bling
Hookshot Toy
Spin! Spray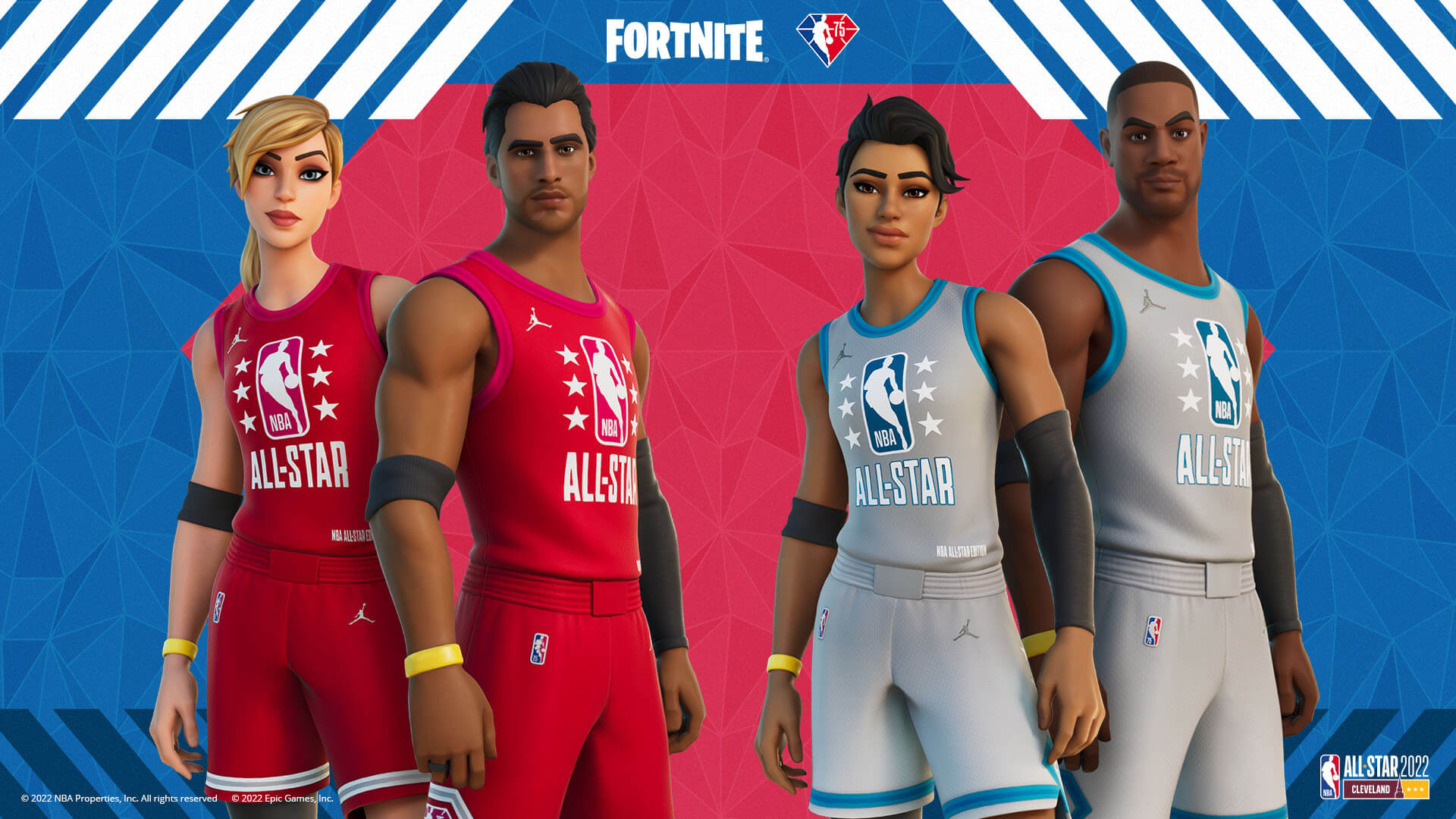 Vote for a future Emote
Fortnite is allowing players to vote for which NBA celebration should be added to the game as an Emote. Everyone can vote through the new NBA-themed Creative Hub up to five times daily, with voting remaining active until 10AM ET on February 23, 2022. The winning Emote will be announced on Fortnite's social channels and added to the game in the coming months.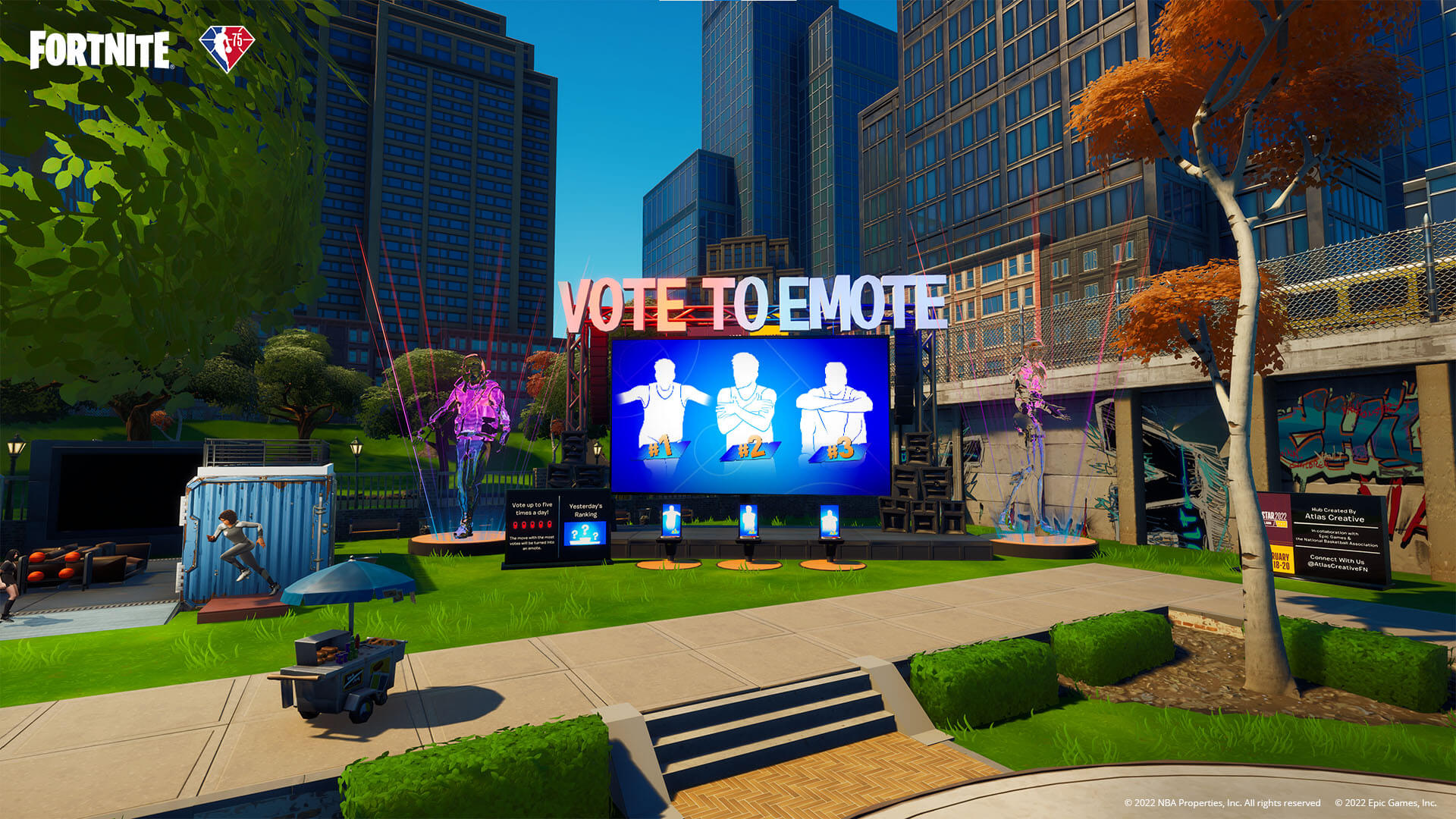 NBA 75 All-Star Hub Quests
Players can also complete the new NBA 75 Quests to earn XP and the new High Hoops Spray.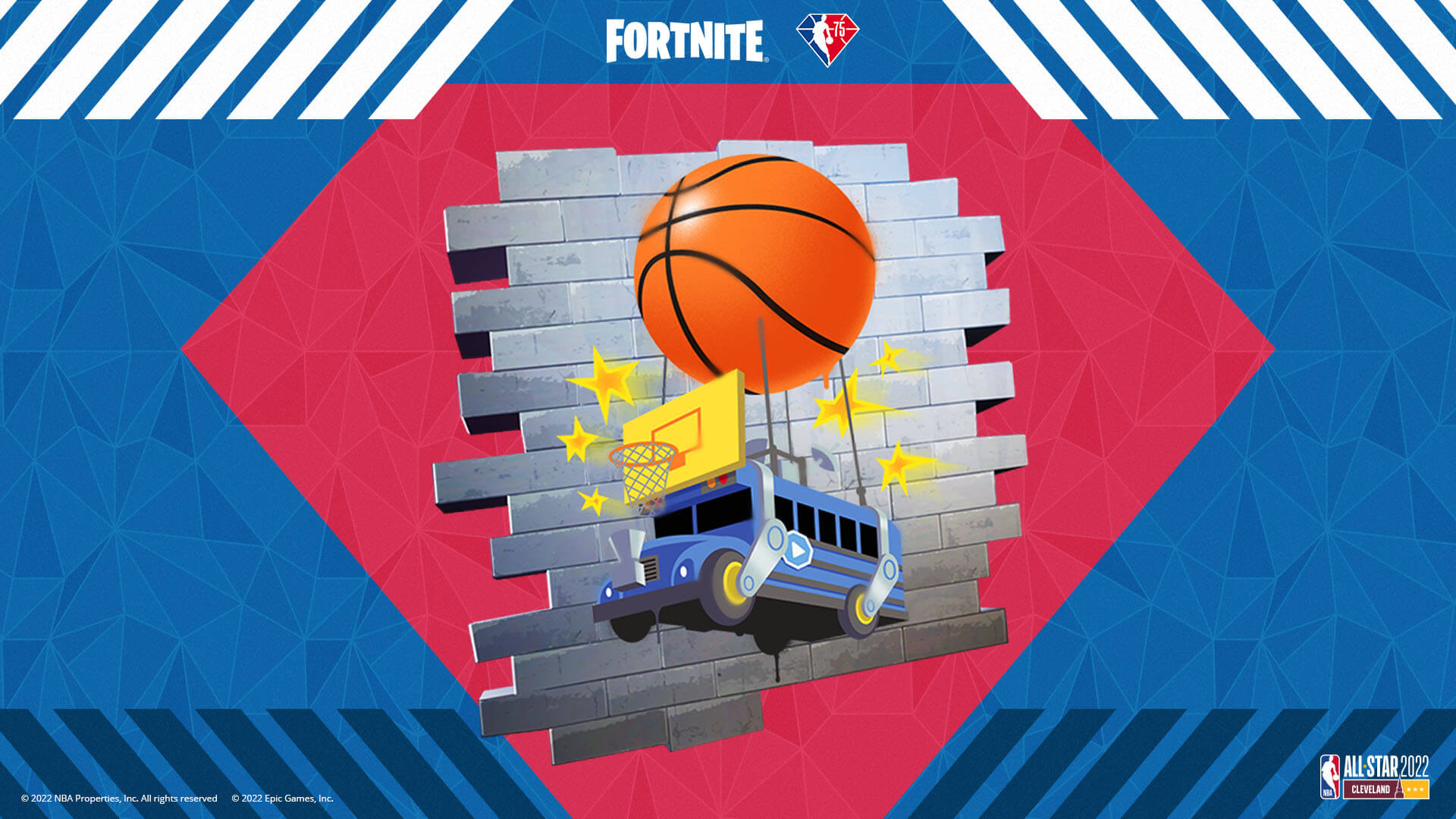 ---
In other news, Uncharted is coming to Fortnite on February 17. Click here to read more.
Follow us on Twitter (@FortniteBR) and Instagram (@FortniteBR) to keep up with the latest Fortnite news, leaks and more.