The Walking Dead coming soon to Fortnite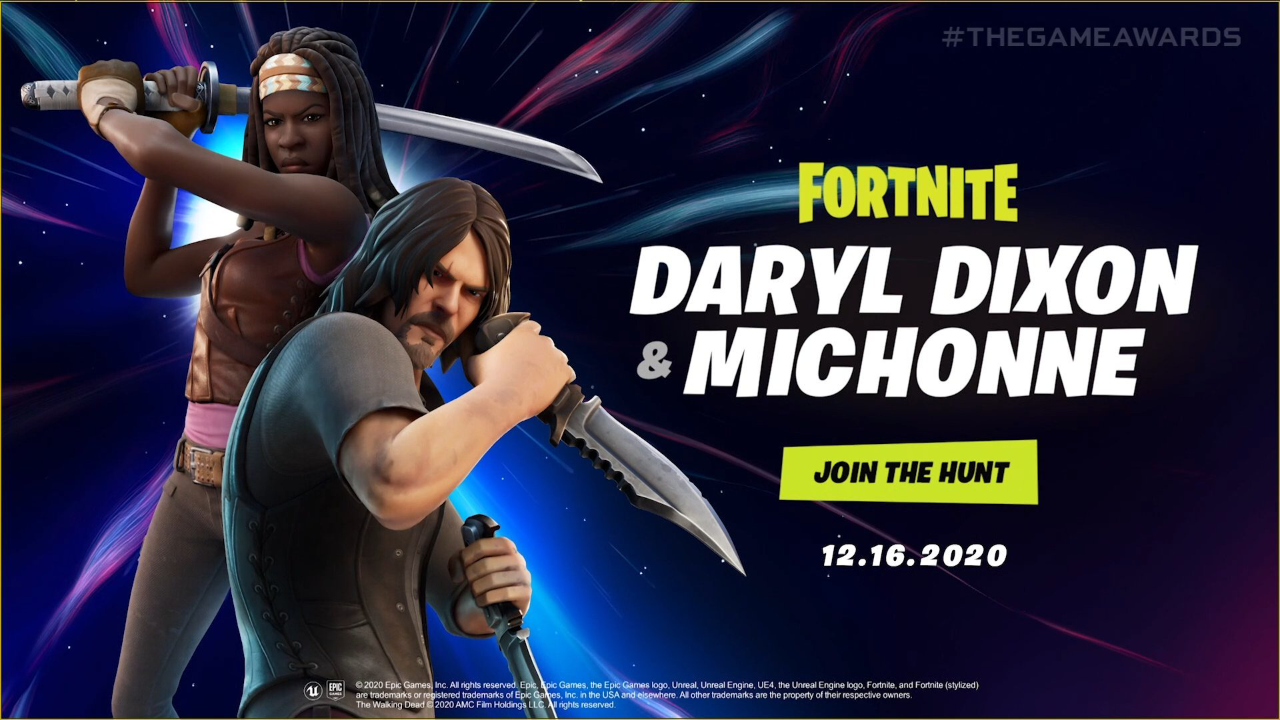 Epic Games has surprised us with yet another collaboration to bring characters from other games into the world of Fortnite.
The Daryl Dixon and Michonne outfits have been revealed as the latest hunters to join the hunt to protect the loop. The two characters will be arriving in the Item Shop on December 16th, 2020. It's expected they will be accompanied by a full set of cosmetics, however, only the outfits have been confirmed.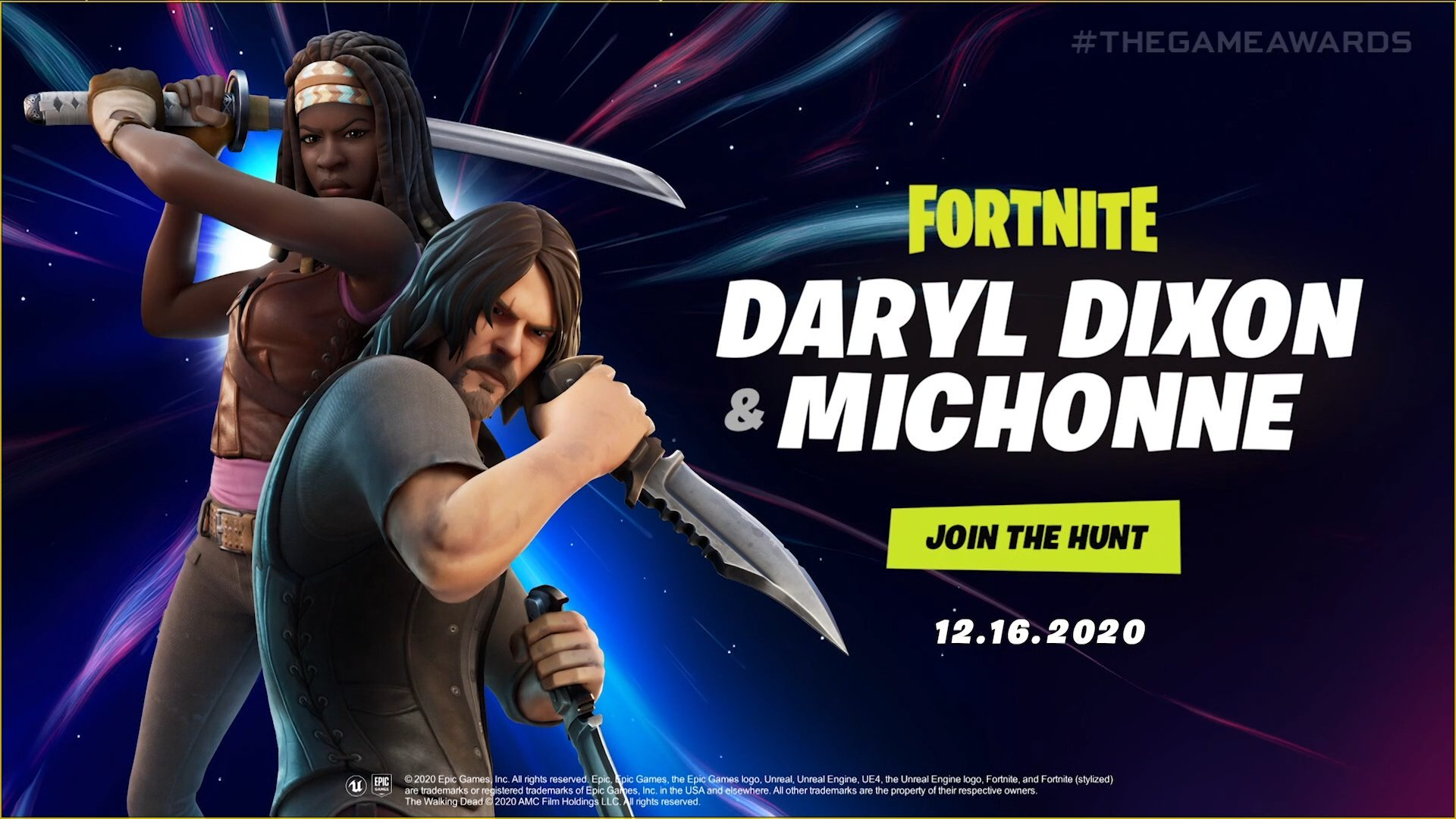 In case you missed it, the Master Chief set is available in the Item Shop right now.
Stay tuned on our Twitter and Instagram for additional updates.