Tornadoes and Lightning have returned to Fortnite in Season 3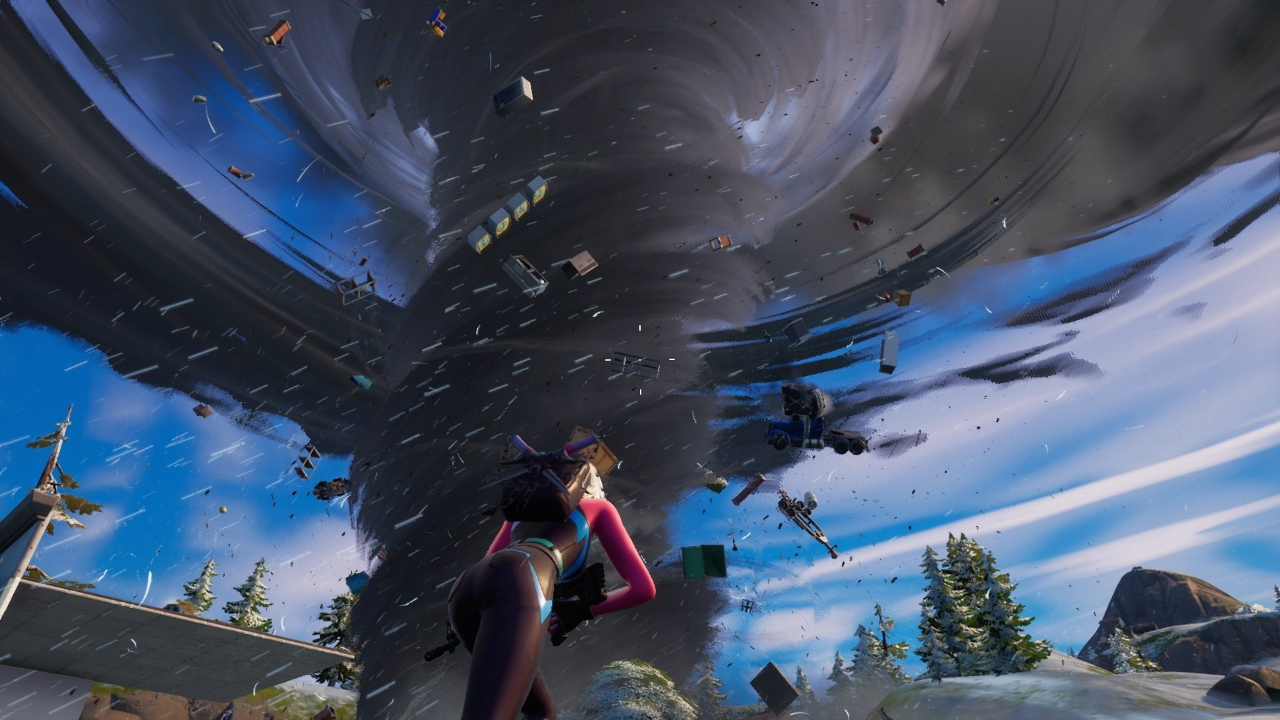 With the launch of Chapter 3 Season 3, Fortnite has reintroduced a feature that has been missing from the game since March - Tornadoes and Lightning. The weather was originally introduced to Fortnite back in Season 1 of Chapter 3 and remained in-game until it was removed just one Season later. Like their first appearance in Fortnite, Tornadoes and Lightning will not spawn in competitive playlists.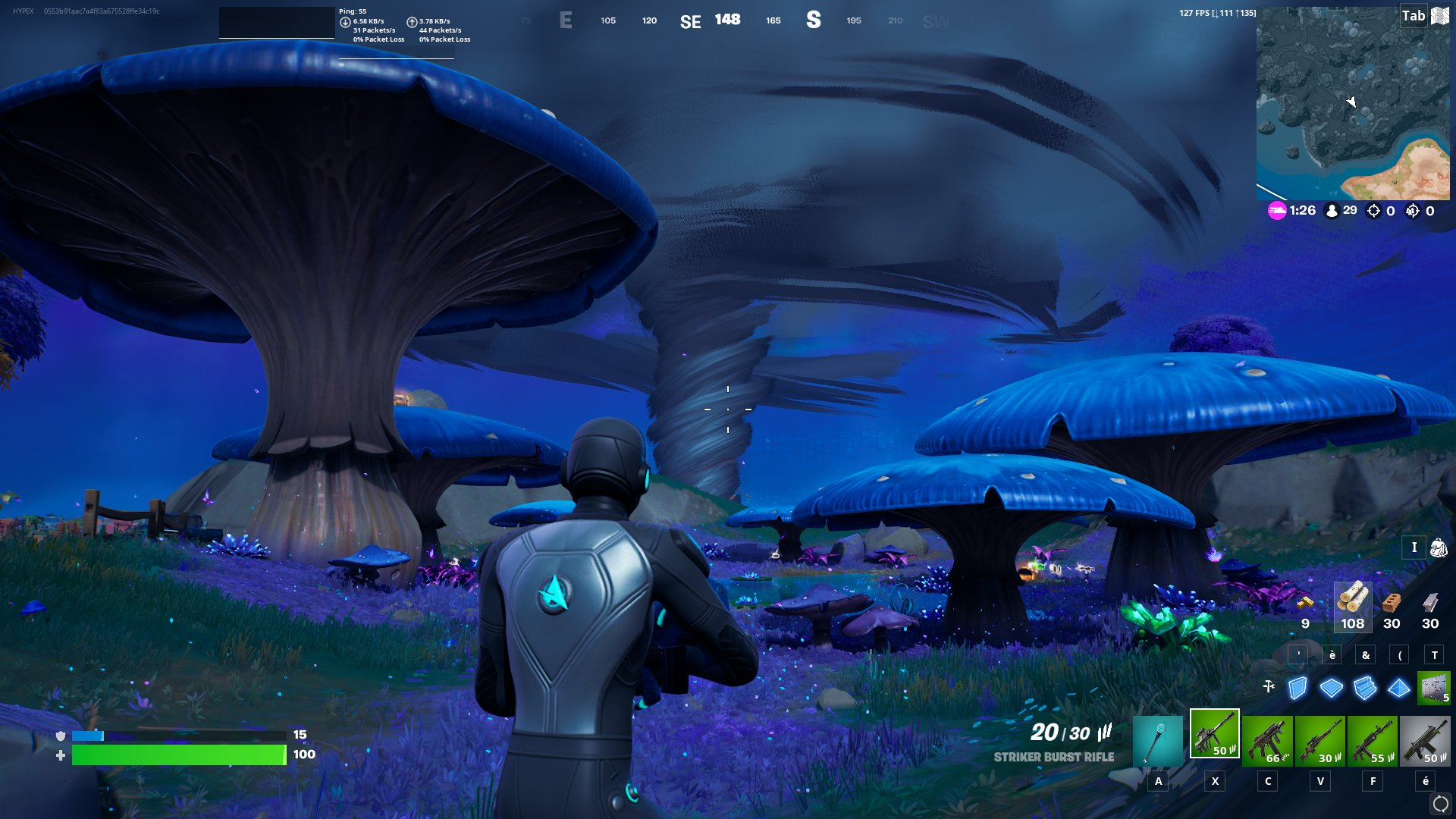 Official Tornado description: "If you see a tornado start to form, that's no signal to flee. Instead, run into it as a swirling escape strategy! You'll spin round and round 'til you choose to glide to safety — or if you stay spinning long enough — 'til the twister spits you out. Don't worry: you won't take fall damage if you get hurled."
Official Lightning description: "If you see a dark cloud start to form, that's not necessarily a signal to flee either. Sure, the lightning from it deals a small amount of damage (and sets the surrounding area on fire) but the power of its shock gives players a temporary speed boost."
It's unknown how long the chaotic weather will remain in Battle Royale for, but we'll keep you updated if Epic suddenly removes it without warning.
---
In other news, the new Vibrant Vibin' Emote is now available for free through Twitch Drops for a limited time. (click to read)
Follow us on Twitter (@FortniteBR) and Instagram (@FortniteBR) to keep up with the latest Fortnite news, leaks and more.