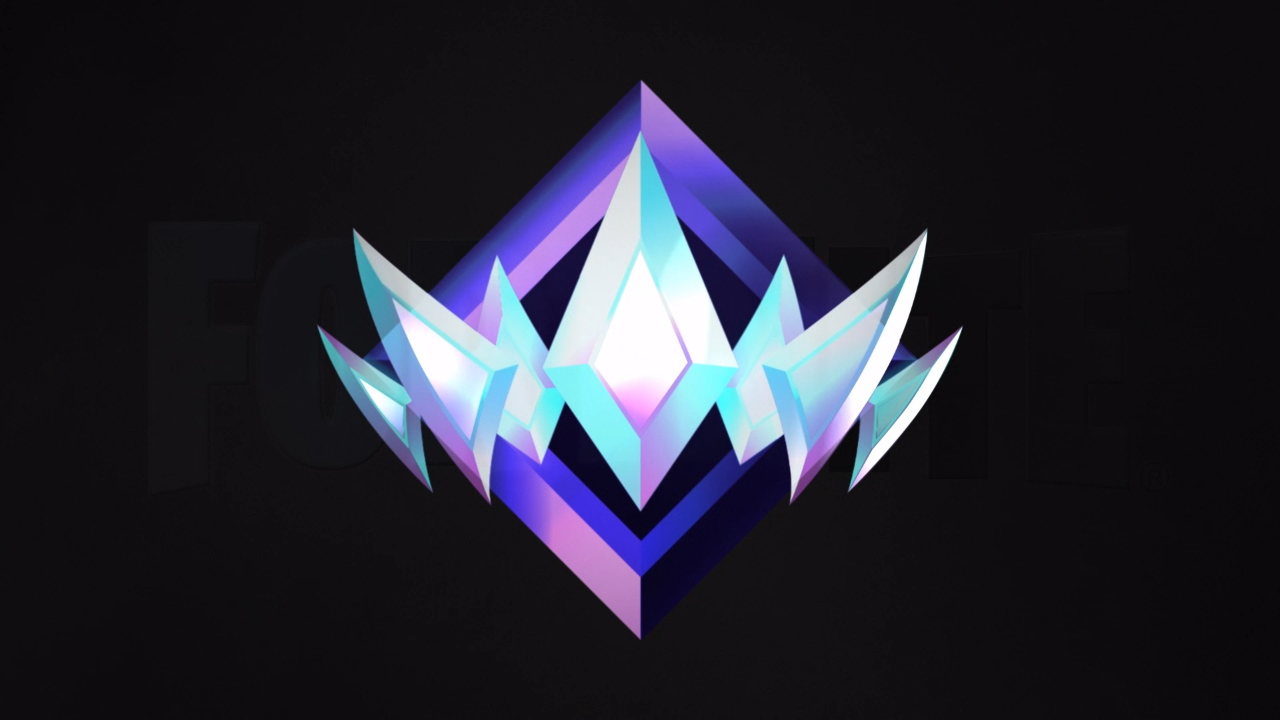 Epic Games has officially announced Ranked Play options for Fortnite Battle Royale and Zero Build.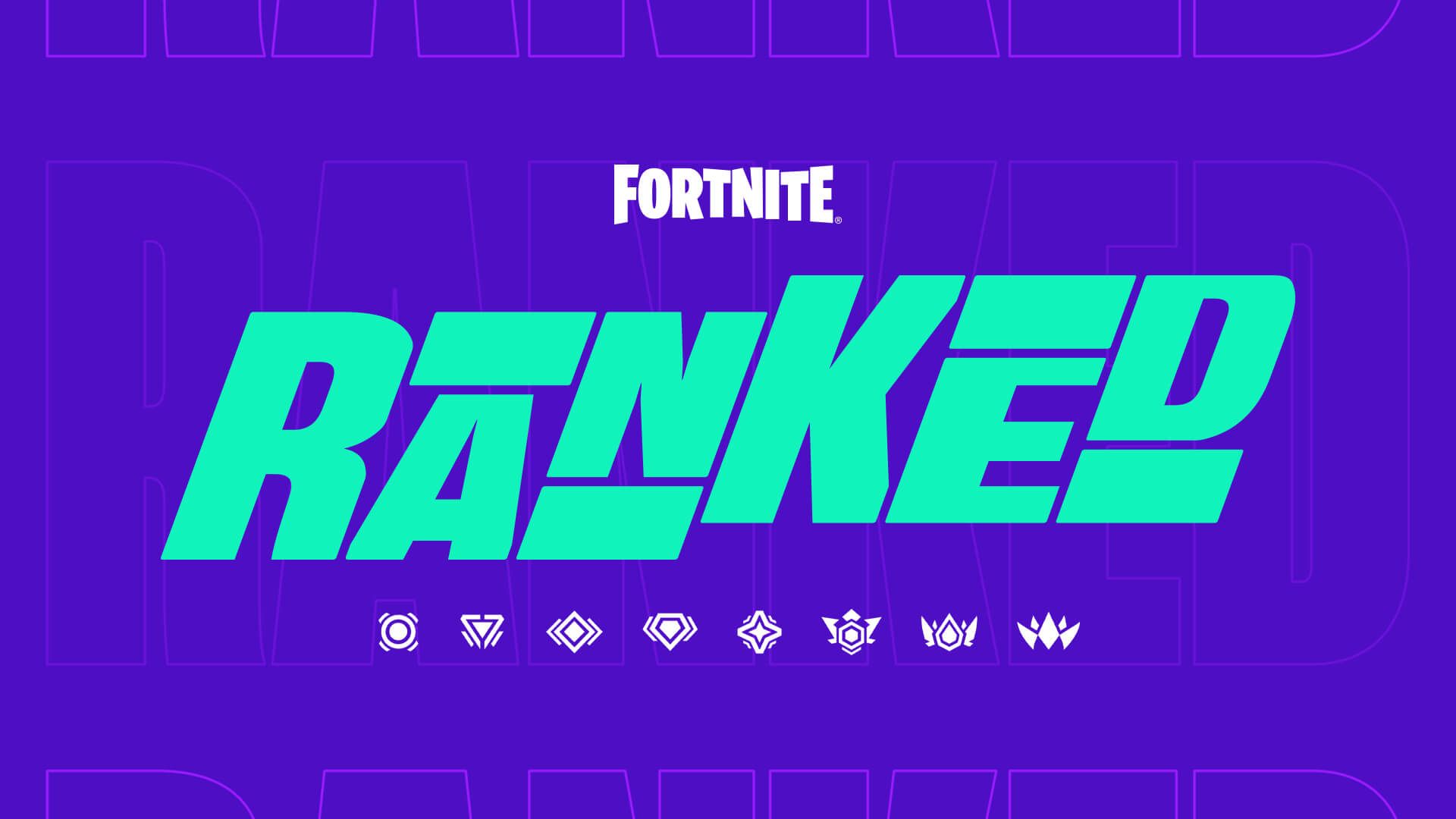 From next week's v24.40 update, players will be able to enable Ranked matchmaking for Battle Royale and Zero Build. Ranks will span across Bronze, Silver, Gold, Platinum, Diamond, Elite, Champion and Unreal. Bronze through Diamond will have three ranks, while Elite, Champion and Unreal will have one.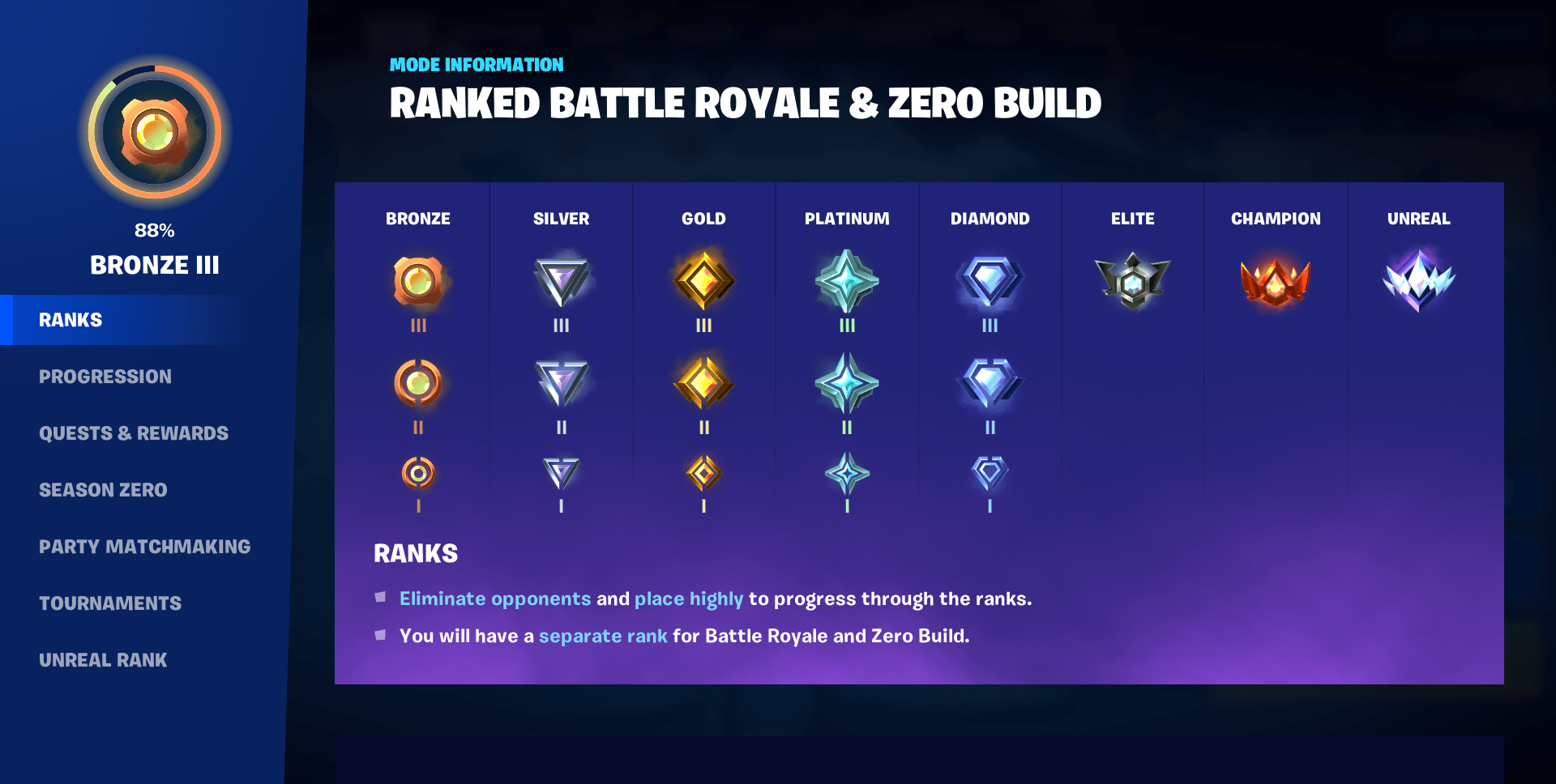 Ranked Season Zero starts with the v24.40 update, lasting until the end of Chapter 4 Season 3. Starting with Chapter 4 Season 4, the Ranked Season will follow Battle Royale. Players will have the option to enable Ranked for Battle Royale Solo, Duos and Squads, and Zero Build Duos playlists. How much the progress bar increases or recedes after a match will depend on the following factors:
Your match placement
How many eliminations you or your team got in the match
Eliminations later in the match will count more than eliminations earlier in the match, and the ranks of the players you or your team eliminated will be taken into account.
As part of the Ranked announcement, Epic has also revealed that in-game Quests and rewards will be linked to the new system. When jumping off the Battle Bus in a Ranked match, players will be given a 'Ranked Urgent' Quest. Completing these Quests will reward you with seasonal cosmetic rewards. A new Ranked Urgent Quest will be given every match, and quest progress does not carry over between games. The final cosmetic reward of Ranked Season Zero is the 'Burn Bright' Emote. Similarly to the 'Crowning Achievement' Emote, Burn Bright will show off your current rank colour.
Fortnite's Ranked playlists will replace the current Arena modes in the v24.40 update. From Chapter 4 Season 3, a player's rank will determine their eligibility for Epic-hosted tournaments, including Icon Series Cups and FNCS.
For more information, check out the official blog post from Epic.
---
In other news, Chapter 5 is launching in November. Click here to read more.
Follow us on Twitter (@FortniteBR) and Instagram (@FortniteBR) to keep up with the latest Fortnite news, leaks and more.