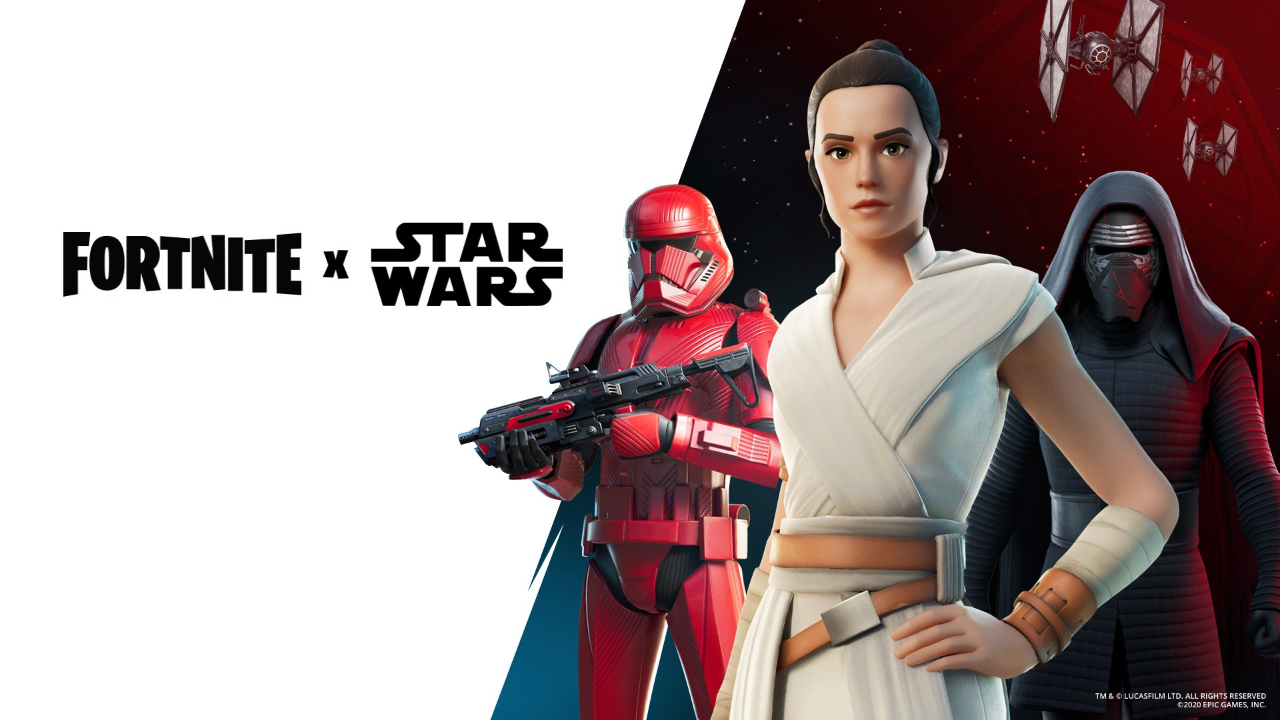 As suggested by leaked files found in last week's update, it appears that Fortnite plans to celebrate Star Wars Day 2022 with the return of Lightsabers, Item Shop cosmetics and more.
As we reported in March, Lightsabers were originally rumoured to return to Fortnite for the promotion of Lucasfilm's latest show - Obi-Wan Kenobi. However, Epic updated a number of Star Wars elements earlier than expected, suggesting the space opera crossover could return much sooner than first thought.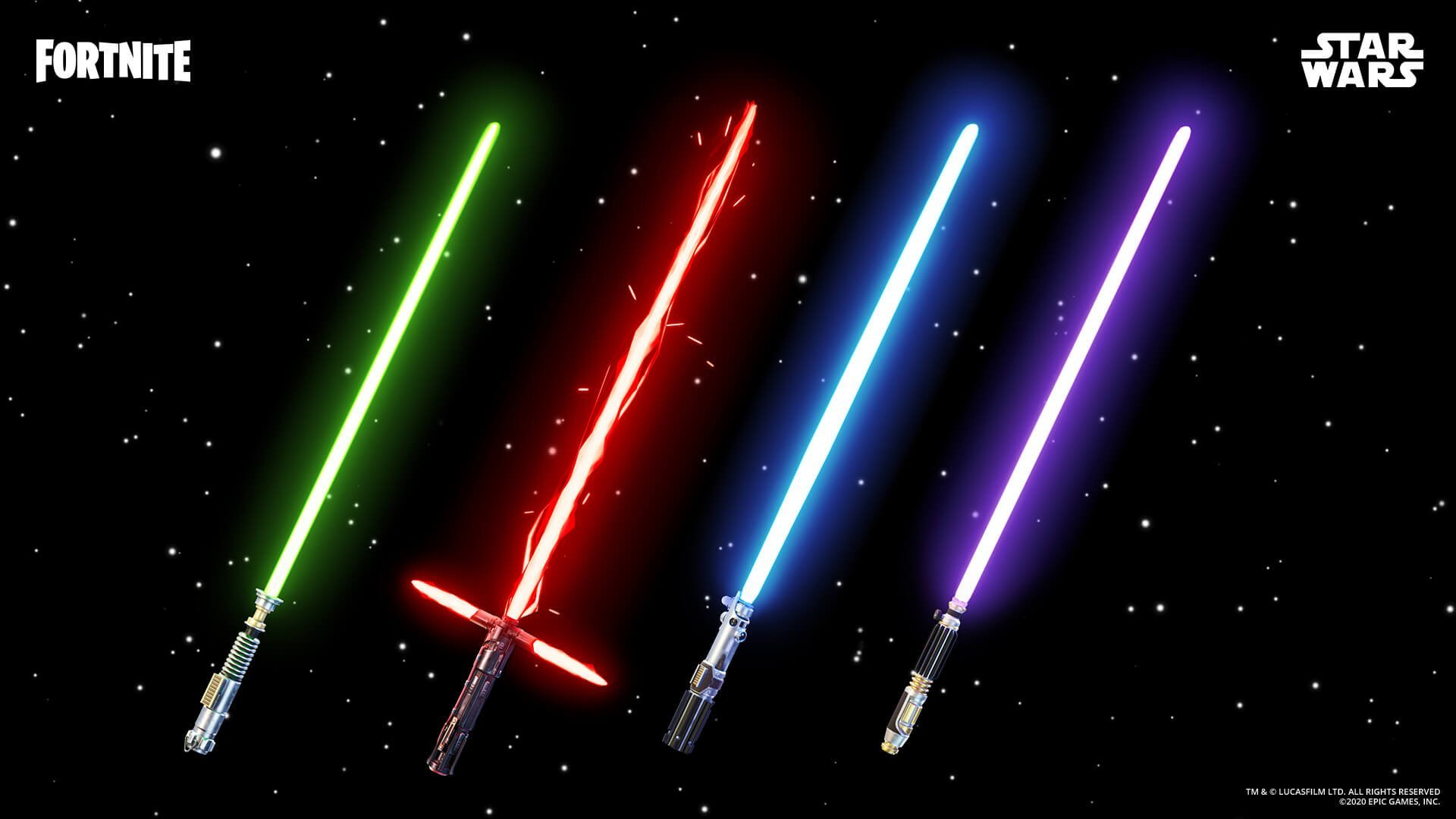 For the first time since May 2020, Epic also updated all Star Wars cosmetics to make them compatible with the new Item Shop design, which was introduced shortly after their last appearance. This usually happens shortly before a set returns, with the only exception being exclusive items that were automatically updated. The Rey, Kylo Ren and Sith Trooper Outfits were all adjusted to be displayed in the new shop, along with their matching accessories and Gliders. Adding to this, Epic also hotfixed an old Star Wars-related string in the files yesterday, further suggesting the cosmetics will return for Star Wars Day next week.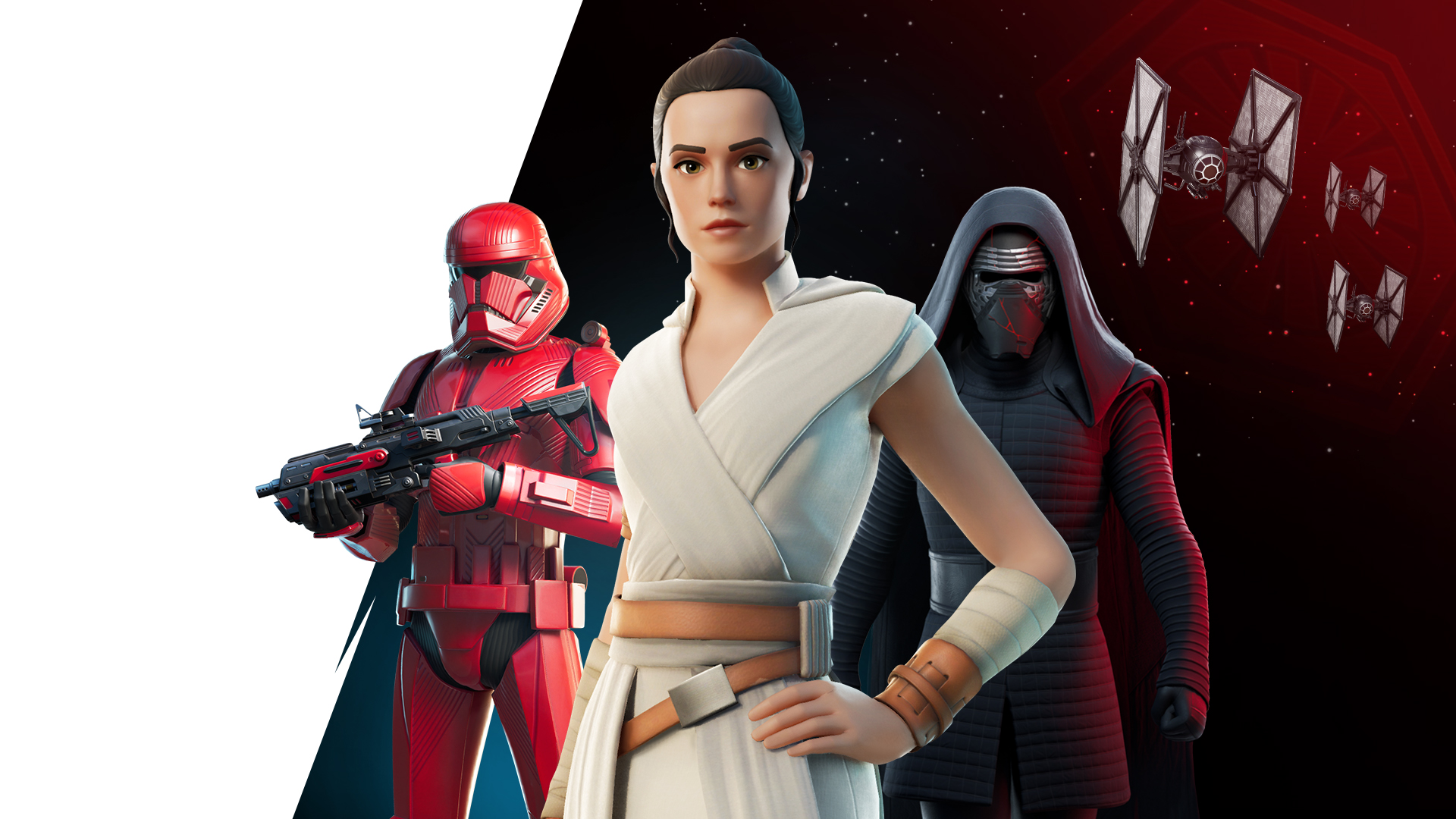 The classic Imperial Stormtrooper character will also arrive on the Island in the form of an interactive NPC, according to leakers. It's unknown where or when the new NPC will be activated in-game, but it's seemingly linked to Star Wars Day 2022.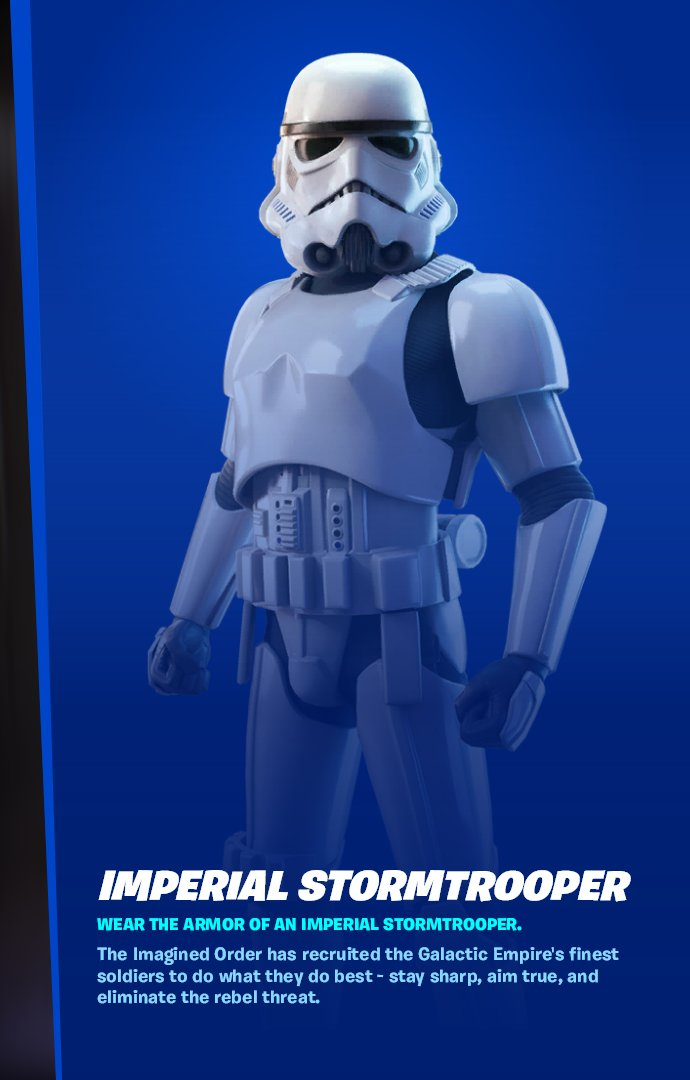 Star Wars Day 2022 officially takes place on May 4th. Interestingly, this falls just one day after the v20.30 update is scheduled to be released. With nearly every original Star Wars element already re-added to the files, minus some Lightsaber animations, it's looking extremely likely that we'll see the crossover on May 4th, 2022.
As is the case with all leaks, the details shared today may change before Star Wars officially returns to Fortnite. We'll keep you updated.
---
In other news, Fortnite has revealed the new Crew Pack for May 2022.
Follow us on Twitter (@FortniteBR) and Instagram (@FortniteBR) to keep up with the latest Fortnite news, leaks and more.