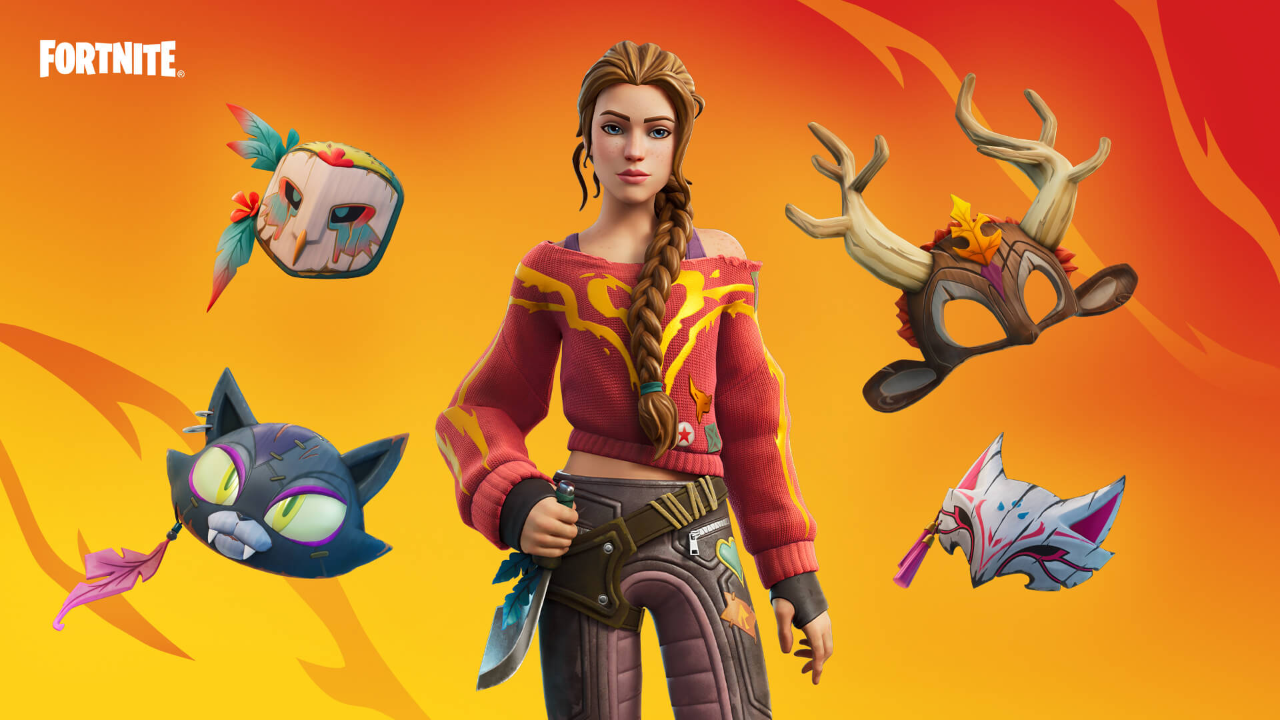 Fortnite's third major update of Chapter 3 has arrived with some big changes and new additions to the game.
Covert Cavern
The new 'Covert Cavern' POI has been added to the map, north of Camp Cuddle.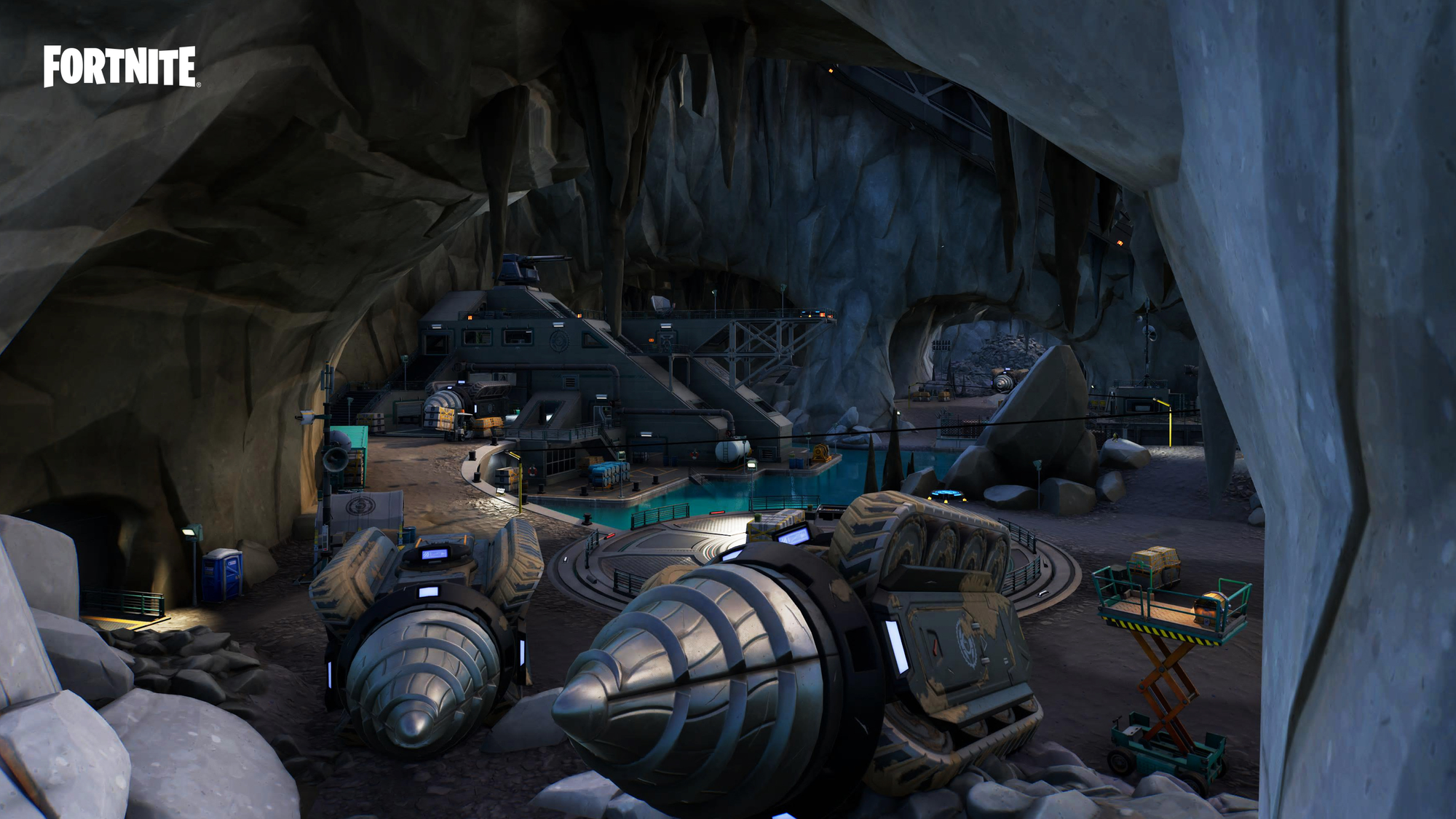 Mythic Stinger SMG
The new Mythic version of the Stinger SMG has been introduced alongside the Covert Cavern POI and can be collected by eliminating an I.O. boss.

Heavy Shotgun Unvaulted
The Heavy Shotgun has been unvaulted in v19.20, however, it's been refashioned to fit the Chapter 3 loot pool. The weapon is now single slug, longer-range and required more accuracy.
All rarities of the Heavy Shotgun can be found on the ground, in normal or Rare Chests and from Supply Drops. The new version of the weapon is unable to penetrate through multiple targets; something that will be fixed in a future game update.

Haven's Masks
Masks for the Haven Outfit can now be unlocked by collecting (and spending) Feathers. The new Feathers can be collected by opening Chests in-game. Each mask has a special Quest for players to complete which will make it available to redeem.

Team Rumble Weather
Tornadoes and lightning have been added to Team Rumble matches in v19.20.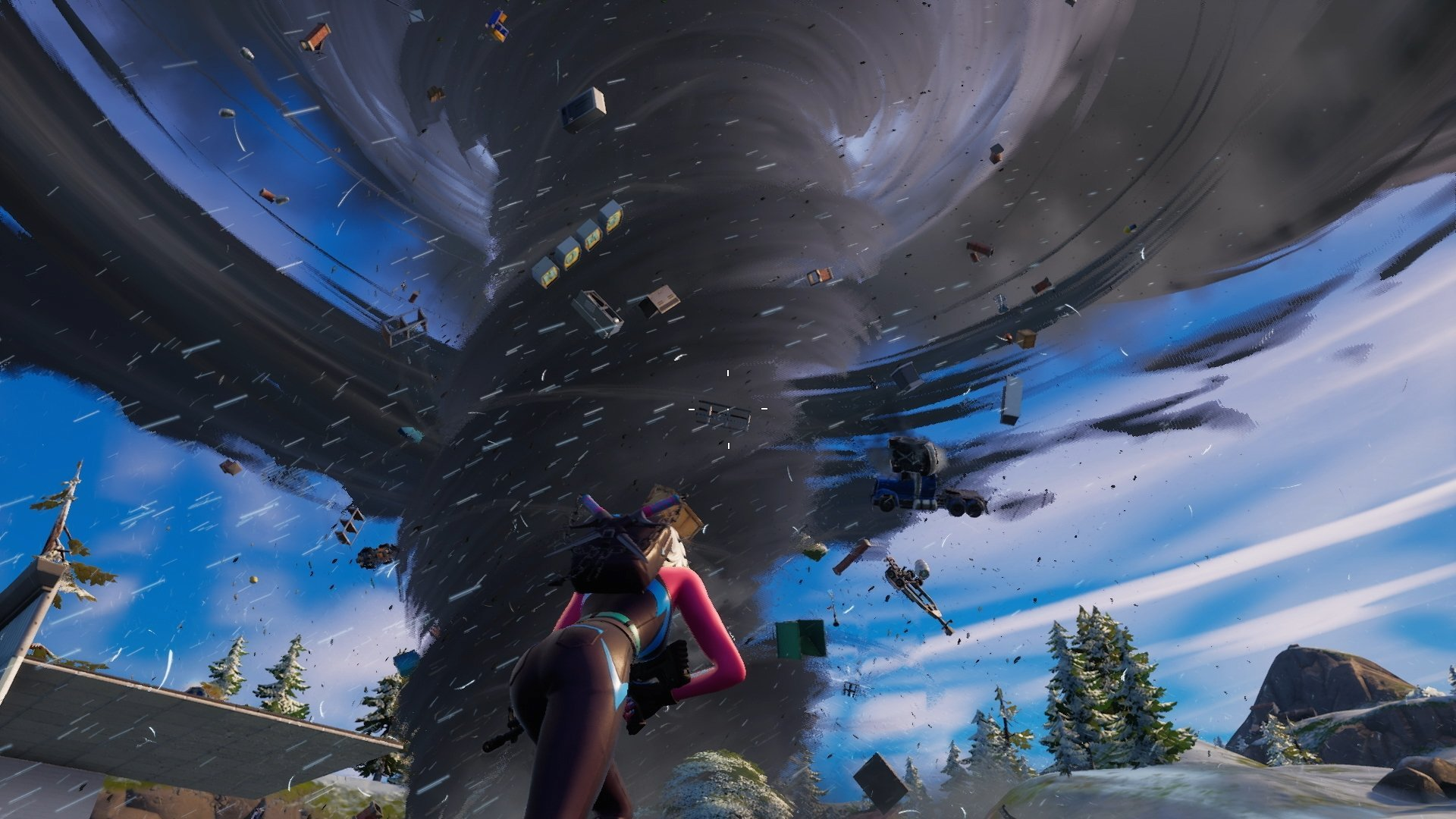 Competitive Notes
The Mythic Stinger SMG is not available in competitive playlists.
The Heavy Shotgun has been added to the loot pool in competitive playlists.
Spider-Man's Web-Shooters now have 20 shots instead of 80 in competitive playlists.
Major Bug Fixes
Fixed an issue involving the visual indicator for using a Reboot Van appearing at a greater distance than the sound could be heard.
Fixed an issue involving matches sometimes not being recorded during a tournament session and the points earned in those matches becoming lost.
Fixed an issue involving Spider-Man's Web-Shooters dropping from eliminated players with a full stock of uses even if it didn't have a full stock before the player was eliminated.
---
Follow us on Twitter (@FortniteBR) and Instagram (@FortniteBR) to keep up with the latest Fortnite news, leaks and more.