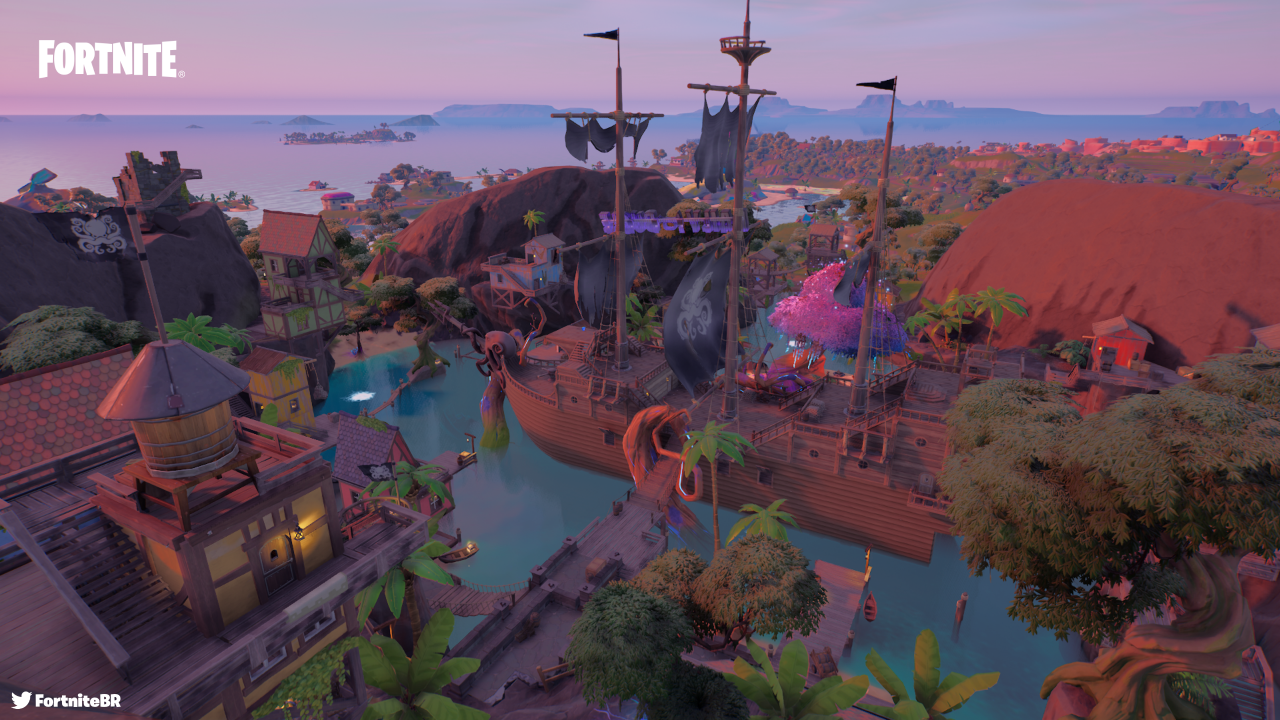 Power up in Fortnite Battle Royale v21.40 with Fortnite x Dragon Ball, the return of Lazy Lagoon and Pirate Cannons, and a renovated Tilted Towers.
Lazy Lagoon Returns
The Reality Tree has transformed The Daily Bugle into Lazy Lagoon! Show off your sea legs in this remix of a classic POI.

Lazy Lagoon's return also means the return of Pirate Cannons, so gather a crew of two or heave ho solo. If you have all hands on deck (you and a teammate), one player can steer this swashbuckling vehicle while the other player braces in the barrel. The player in the barrel can control the barrel's direction then launch themselves at any time. Aim where you see a faraway coffer or safety from a pillage.

Tilted Towers Updated
With the three Tilted Towers voting windows complete, the previously destroyed sites have been occupied by the following construction projects:
"The Restaurant" - The Block 2.0 Ben's Restaurant, by Benmac
"The Apartments" - The Block 2.0 Template Apartments, by Charlee-brown
"The Shops" - The Block 2.0 - The M Building, by 0ricent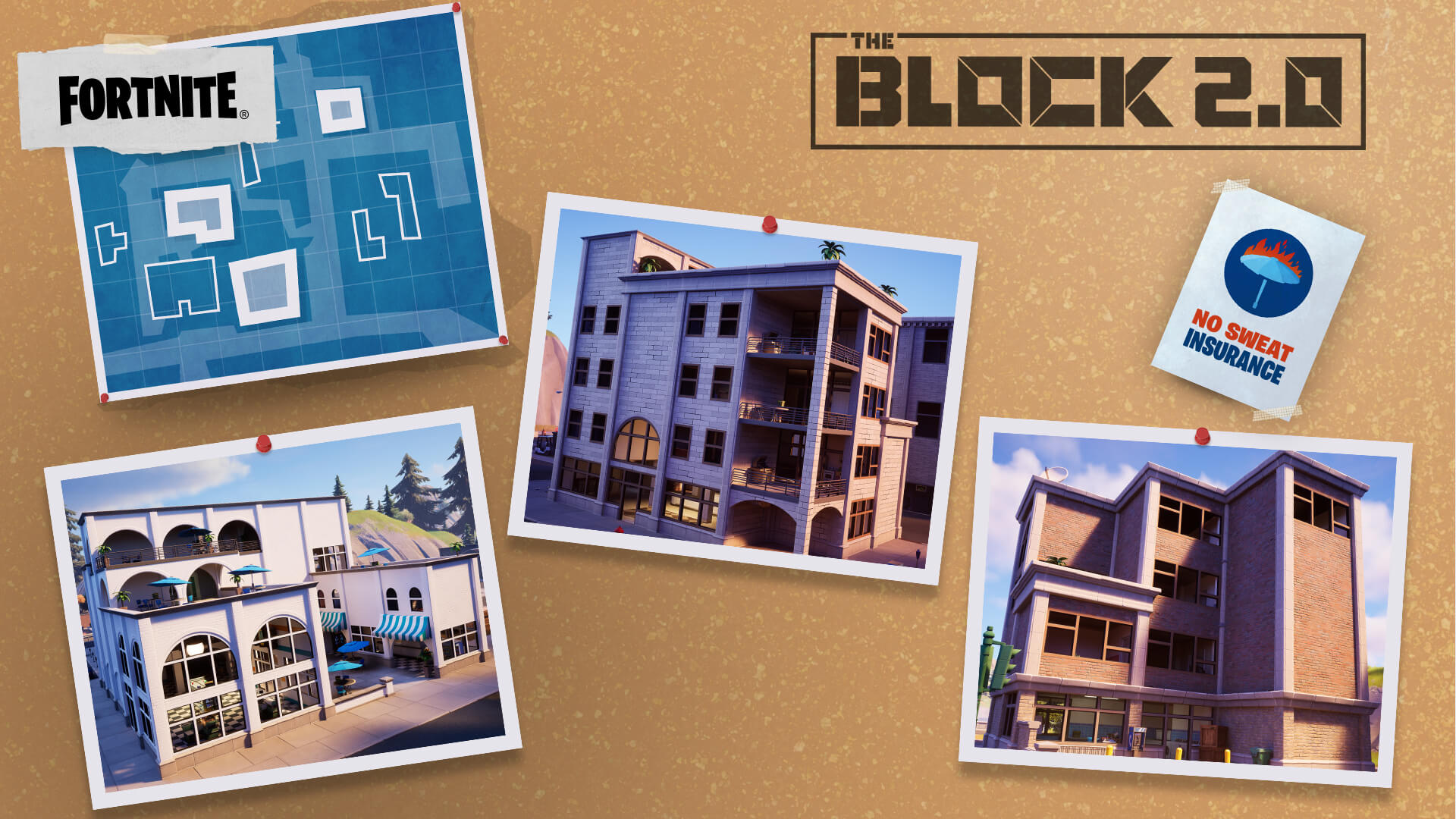 90 FPS on Android
Compatible Android devices now have the ability to run Fortnite at 90 FPS. The option can be found under the Video tab in settings. Epic notes that "toggling this option on may drain the power of your device and increase the heat output. When this happens, FPS will be reduced".
Competitive Notes
The Kamehameha and Nimbus Cloud (Kintoun) items are not in competitive playlists, with the exception of the Tournament of Power
Pirate Cannons are not included in competitive playlists
Major Bug Fixes
Fixed an issue in which Chest loot at certain locations would come out several meters away or not at all
Fixed an issue in which players would sometimes lose an inventory slot when picking up a Chug Cannon
Fixed an issue that would sometimes kick players out of Edit Mode
Fixed an issue involving players being unable to switch devices for voice chat when not in a match
---
In other news, American rapper Eminem has taken over the Fortnite Icon Radio. Click here to read more.
Follow us on Twitter (@FortniteBR) and Instagram (@FortniteBR) to keep up with the latest Fortnite news, leaks and more.